Audi Q7 e-tron - Coming January 2018
Audi Australia has confirmed that the hybrid Q7 e-tron large SUV will arrive in Australian showrooms in January 2018
The Q7 e-tron was first expected to launch in early 2016, but has experienced ongoing delays. Audi Australia will be selling the 3.0-litre turbo diesel V6, which first premiered that the 2015 Geneva motor show.
In purely electric mode, the Q7 e-tron quattro is capable of travelling up to 56km, with a fully electric top speed of 135km/h.
The Q7 e-tron has a theoretical driving range of 1320km with a fully charged battery and a full tank of fuel. The battery takes approximately two and a half hours to fully charge using a 7.5kW three-phase outlet, or around eight hours from a conventional socket.
The e-tron weighs 2520kg compared with 2070kg for the non-hybrid, with 375kg of this used by the battery pack, electric motor and power electronics and the rest by its higher level of standard equipment including a hybrid-specific three-zone climate control with a heat pump that works like reverse-cycle air-conditioning to more efficiently heat the cabin when not using the combustion engine.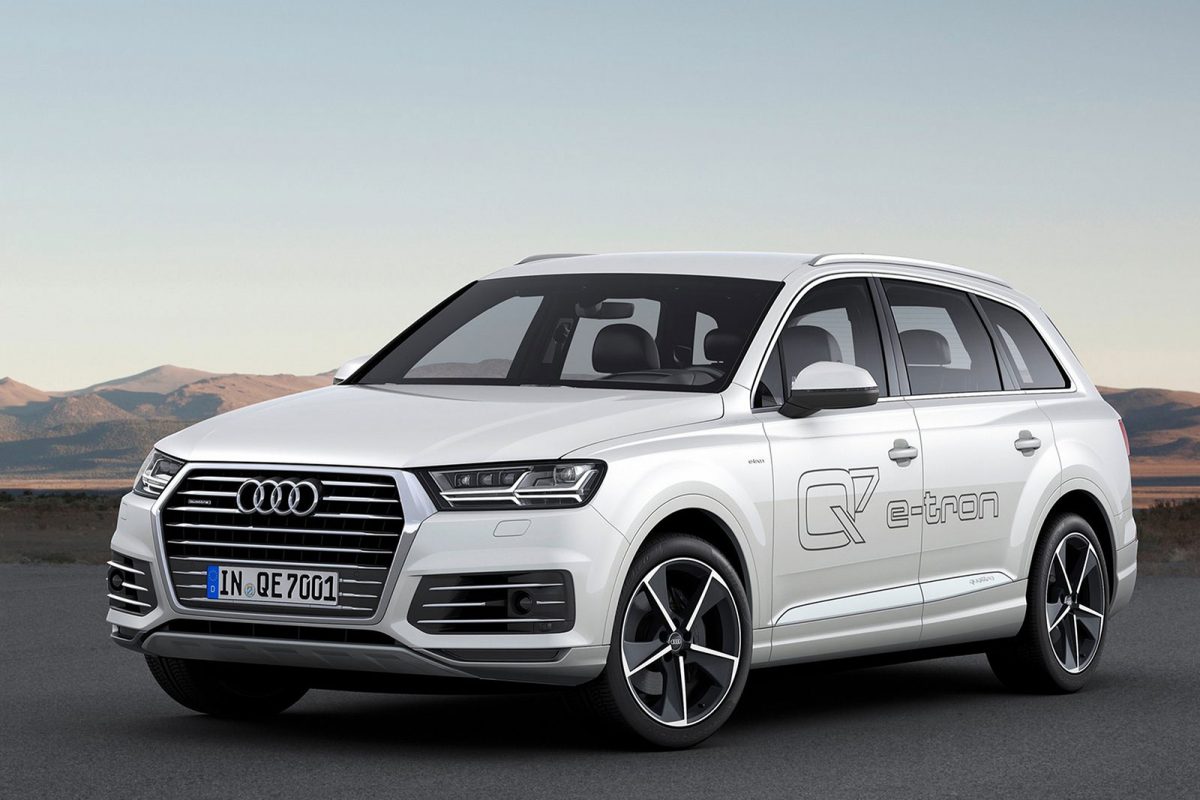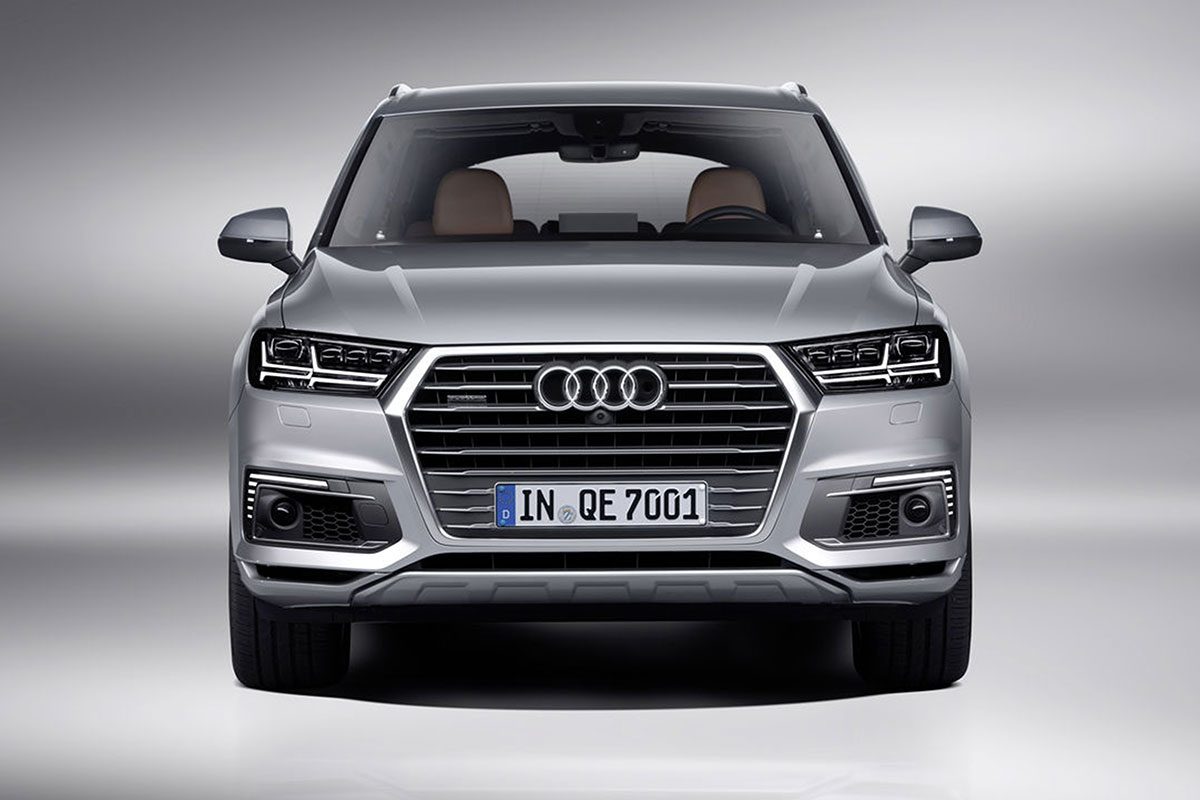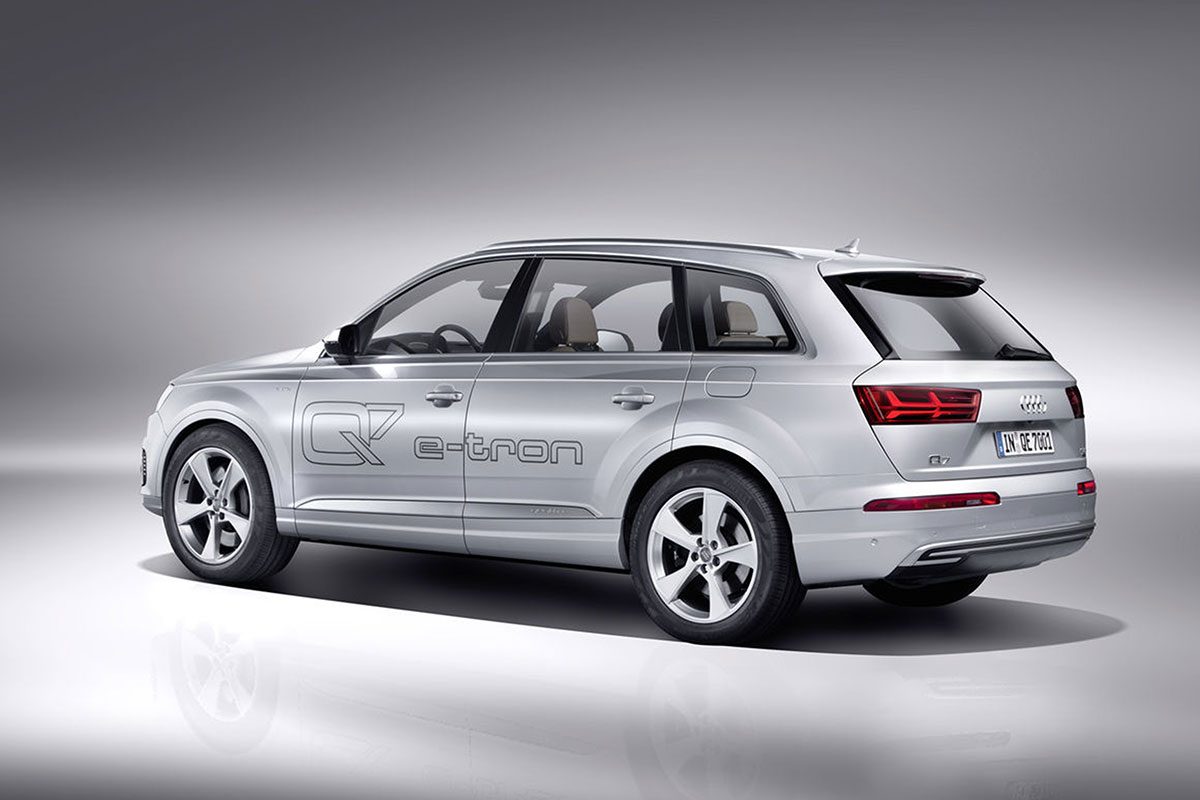 Audi A3 e-tron - Available in the USA
The redesigned Audi A3 Sportback e-tron isn't your average hybrid. It's a plug-in hybrid electric vehicle (PHEV) that combines the sportiness and luxury you expect from an Audi with the benefits of a hybrid.
From its sleek sportback body with ample cargo space to its sporty styling and panoramic sunroof, the A3 Sportback e- tron was designed with purpose - to help redefine your expectations, and your drive.
The Audi A3 Sportback e-tron is the plug-in electric hybrid that combines the benefits of a hybrid with the advantages of an electric vehicle, delivering exhilarating performance with 204 combined horsepower.
The elegantly designed complimentary charger can top off your battery at home in as little as 2 hours and 15 minutes when you use a 240-volt power source.
In the USA it is even available with the Audi energy program, which includes a home charger, carbon offset program and residential solar panel installation to offer a comprehensive approach to more sustainable mobility.