Elaphe Propulsion Technologies shows off high-performance In-Wheel Motors for EVs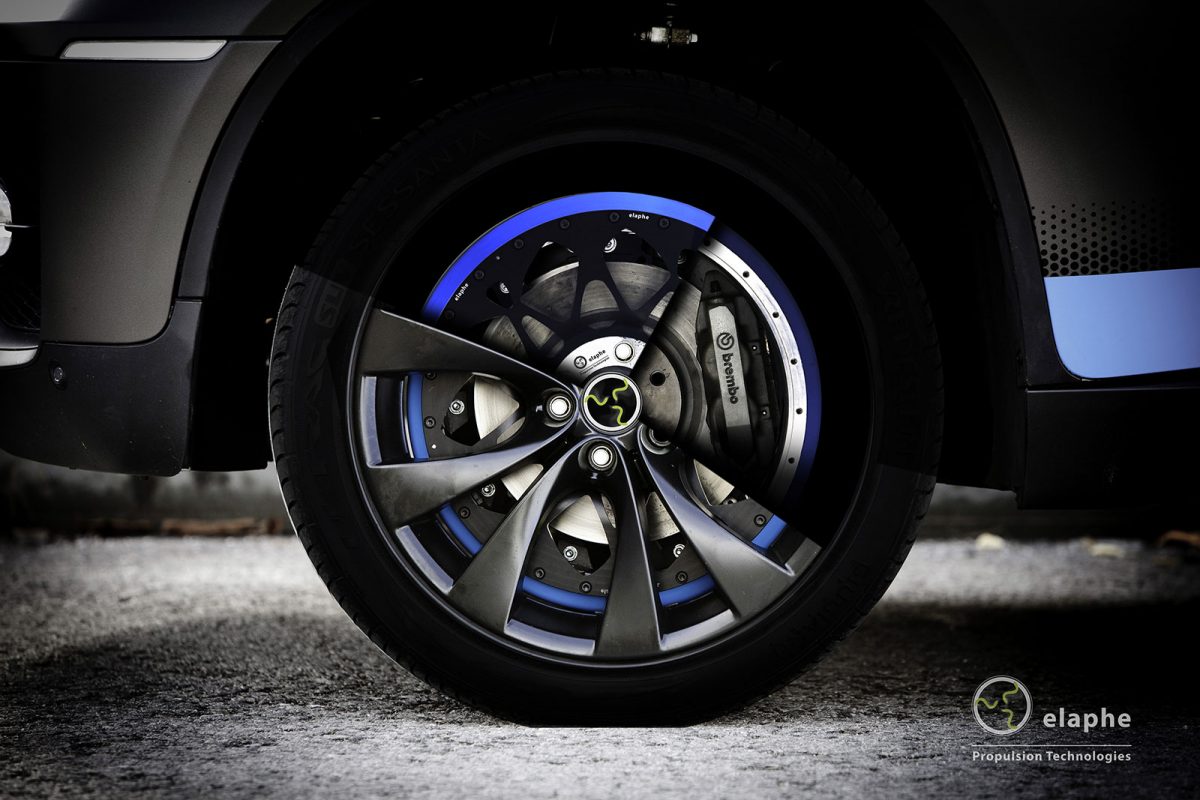 Elaphe Propulsion Technologies Ltd, a European technology company & leading developer and supplier of in-wheel electric propulsion for battery-electric vehicles, recently announced a working demonstrator vehicle powered by one of the most powerful in-wheel direct-drives in the world.
The BMW X6-based electric propulsion testing platform uses 4 Elaphe™ L-type motors mounted inside the wheels, has more than 6000 Nm (4425 lbf·ft) of direct-drive torque available at the wheels and produces more than 440 kW (equivalent to 590 HP) of pure power.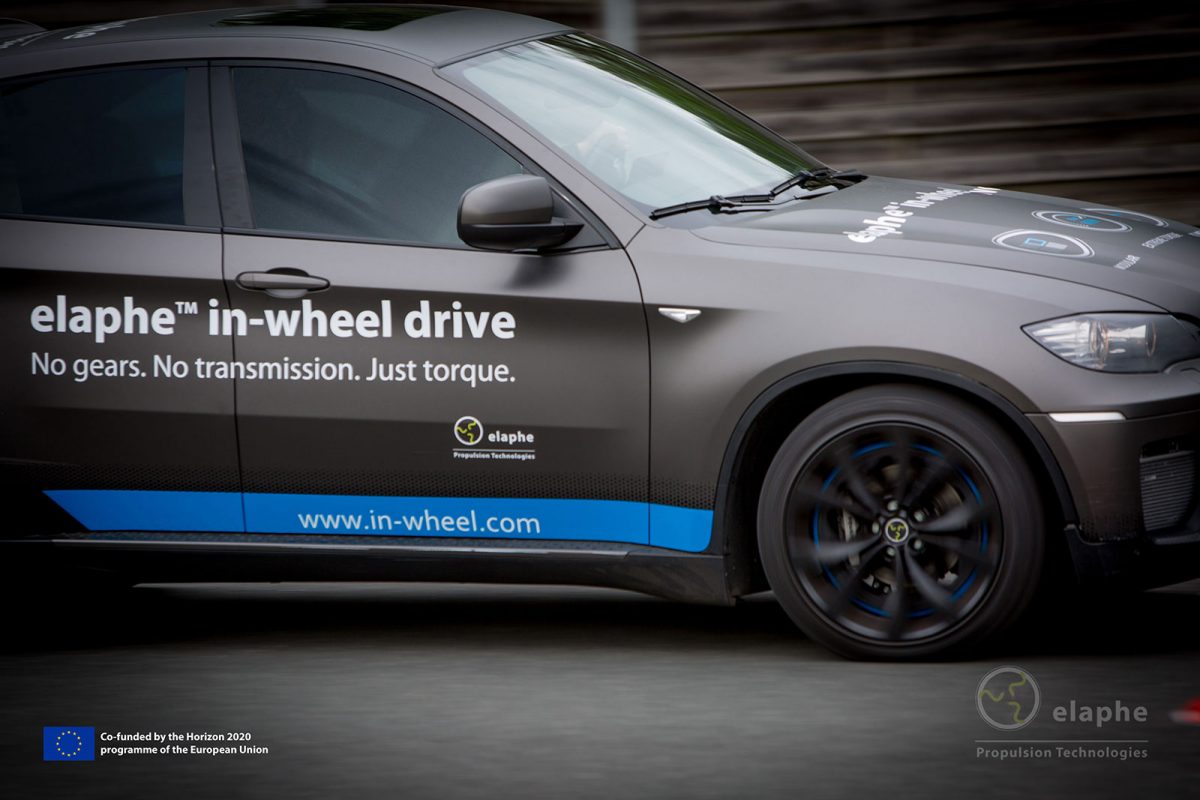 Believed to be the highest-performance in-wheel powered vehicle in the world, the demonstrator is driven by four innovative high-power gearless electric motors (Elaphe™ L1500) mounted inside the rims, enabling the EV to accelerate from 0 to 100 km/h (0–62 mph) in under 4.9 seconds at a weight of 2390 kg (~5300 lbs.).
With an improved center of gravity and exceptional weight distribution, this large SUV is able to reach 1.08 lateral g's of acceleration during cornering, putting it alongside the Ferrari 599 GTB Fiorano, Porsche 911 GT3 RS and McLaren 650 S Spider.
Patented in-wheel technology enables Elaphe™ products to boast market-leading specific torque (>45 Nm/kg), compact design and use of standard brakes and bearings. The demonstrator will be used for on-vehicle validation and testing in support of Elaphe's mission to offer OEMs an industrialized and mass-produced modular, high-performance, compact and highly efficient complete propulsion solution for the next generation of premium electric vehicles.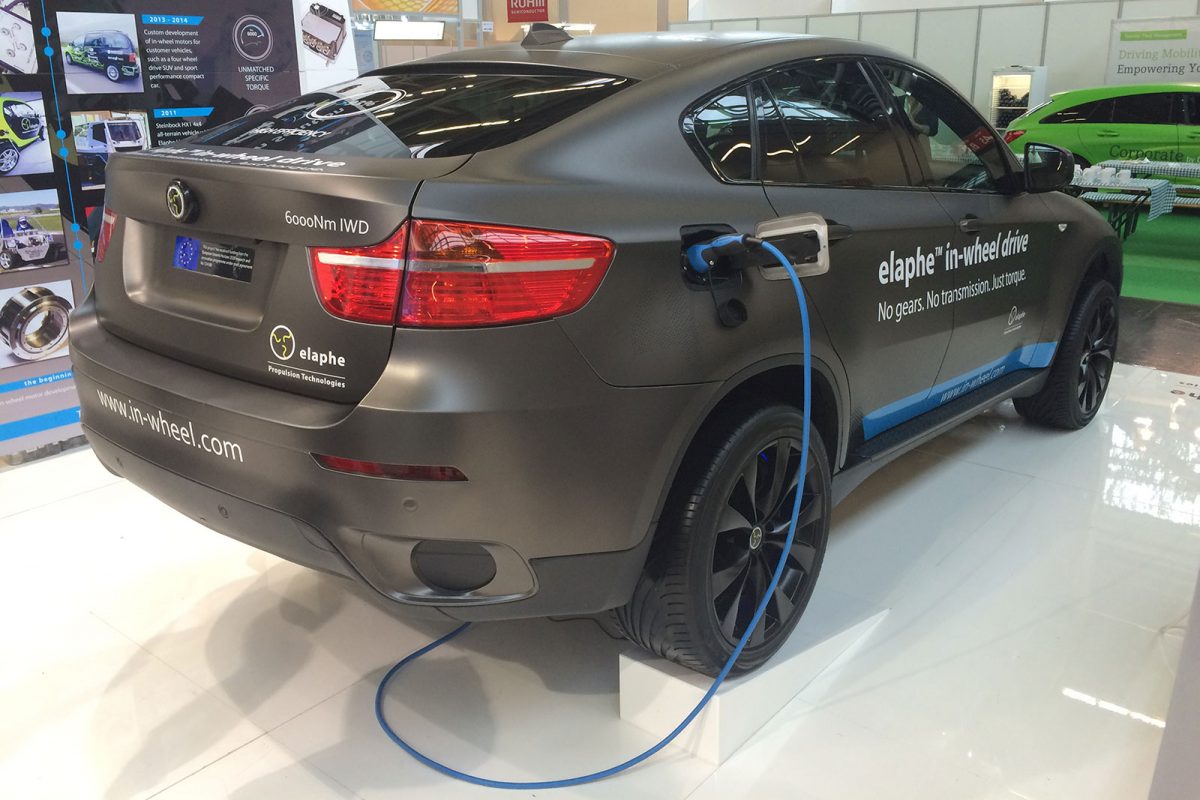 Elaphe is investing heavily in R&D and scaling up production, and was recently awarded a grant of over 1 million EURO by the European Union to co-fund the industrialization and commercialization of the innovative Elaphe™ L1500 in-wheel motor, bringing it into mass production .
SOURCE Elaphe Propulsion Technologies Ltd.