The new sportier BMW i3s announced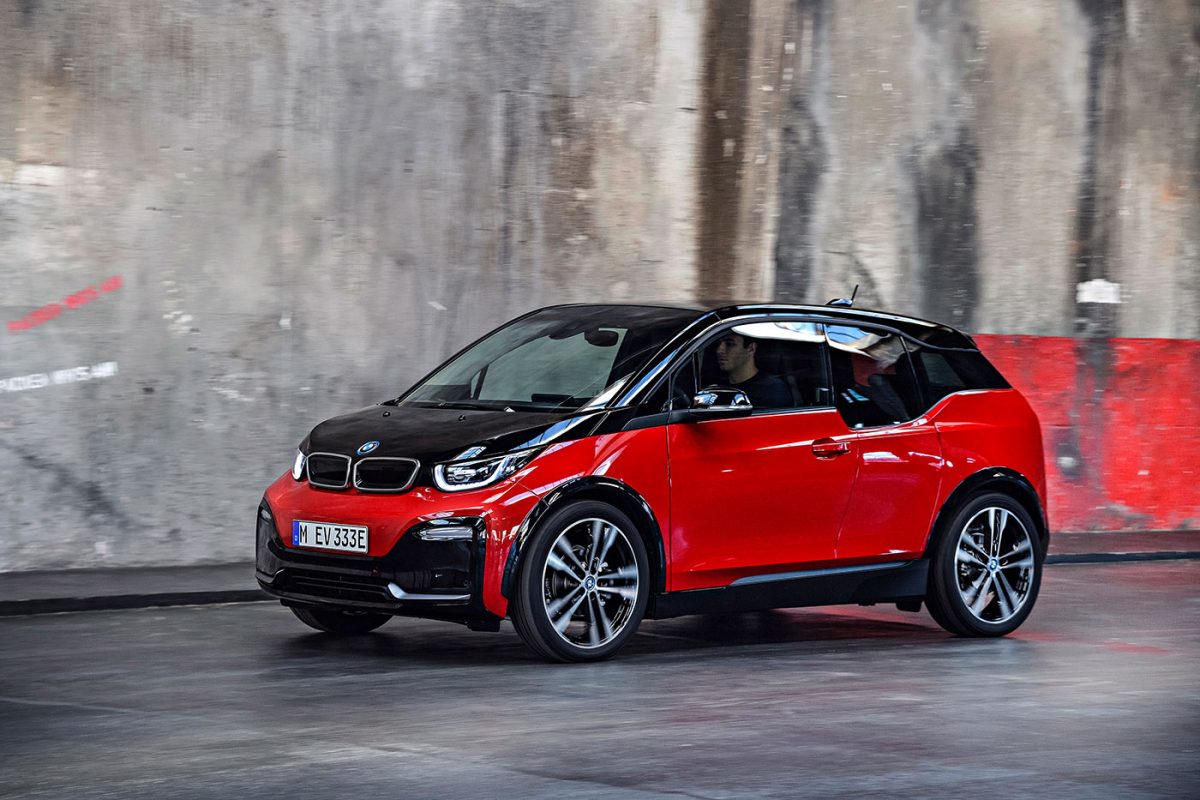 Ever since the release of the i3 back in 2014 we been hoping for something a bit sportier from BMW. The i3 has actually always been a really fun car to drive because of its low center of gravity, carbon fiber tub and low curb weight. So what if BMW gave it sportier suspension and more power? You'd get the new BMW i3s. From the outside, it's not that much different than the newly facelifted BMW i3. It features all of the same new design cues, shapes and trim pieces that the standard facelifted i3 gets. To distinguish it, though, those trim pieces and design cues are black, for i3S duty. This gives it a sportier, more aggressive look.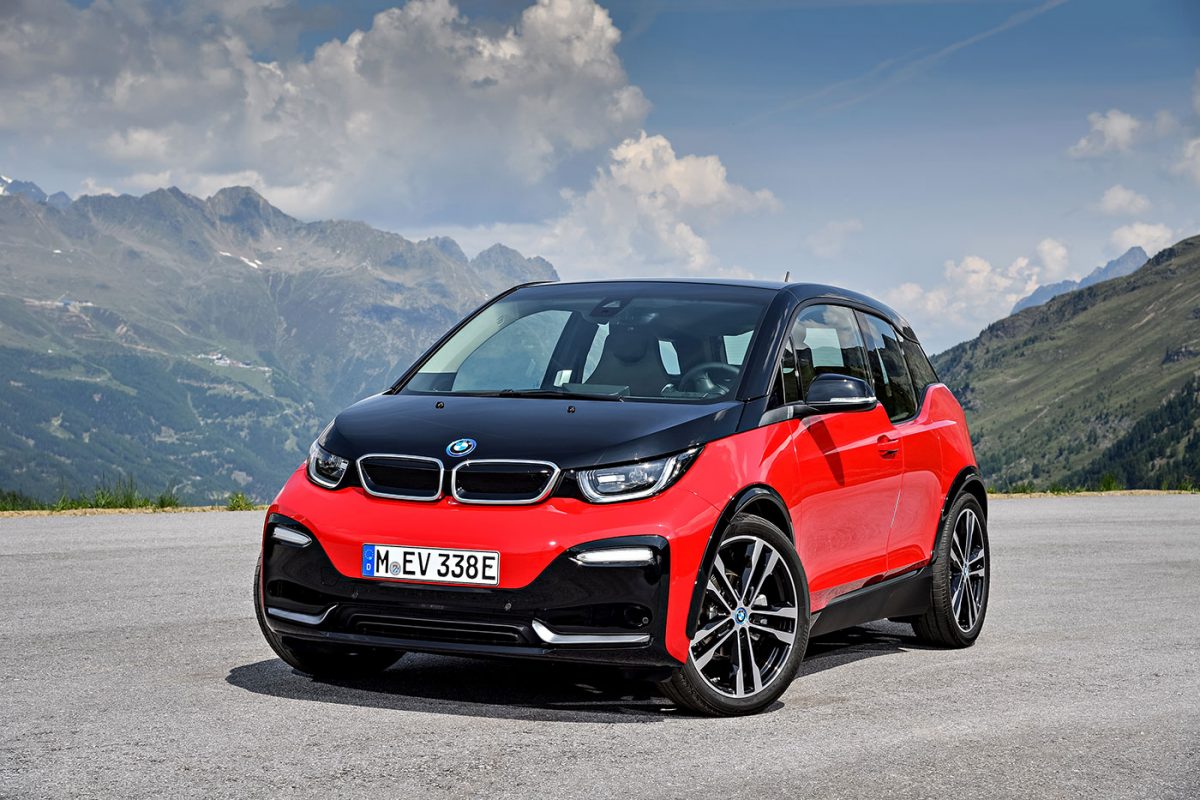 What is noticeable from the outside is the BMW i3S' wider wheel track. Widened by 40 mm, the BMW i3S features a considerably wider track that gives it both more stable performance and a more aggressive look. When combined with the facelifted i3's more flared wheel arches, the new BMW i3S and its wider track looks squat and sporty. It also gets suspension that's been lowered 10 mm.
The i3s comes with new 20″ wheels made specifically for the BMW i3s available in a two-tone or jet black finish. Not only are these 20″ wheels larger than the 19″ wheels on the standard i3, they're half an inch wider, allowing for a wider tire, thus giving the i3s more grip. With the wider wheel track and wider tire, the BMW i3s should actually handle quite well, especially considering how well the standard car handles.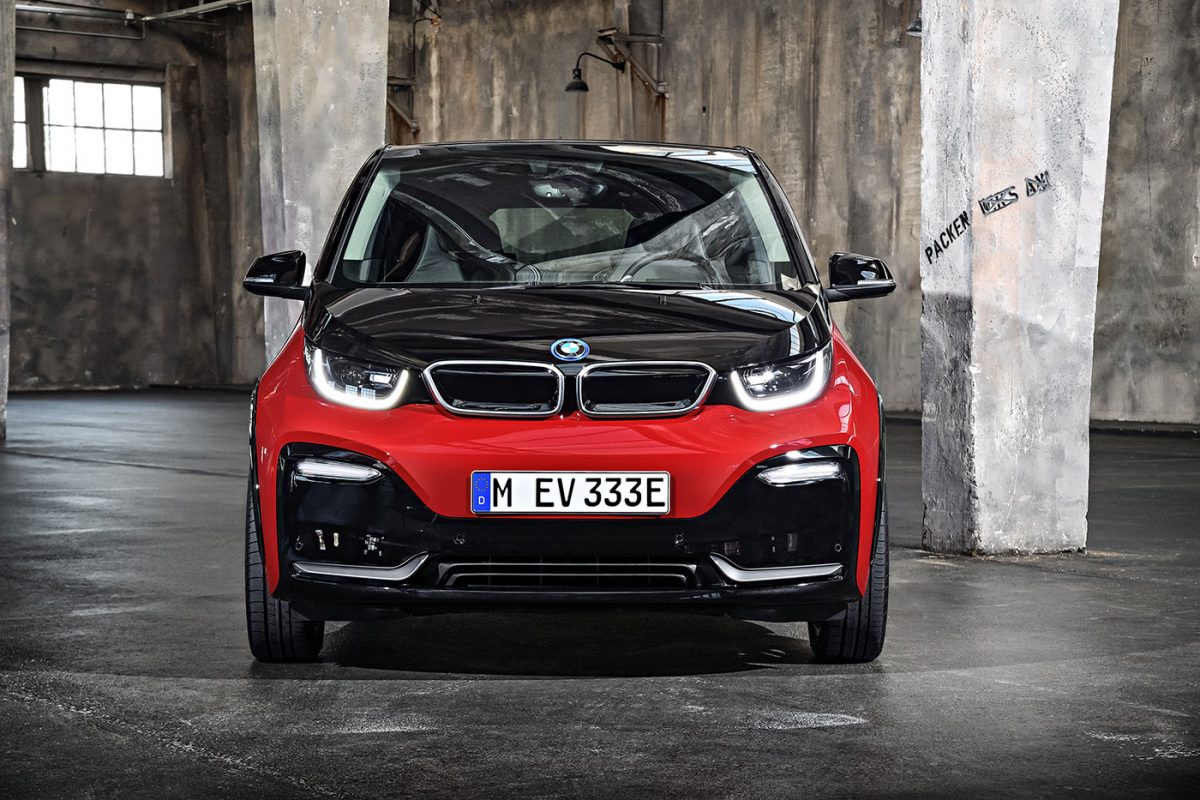 The new BMW i3s provides an even sportier interpretation of silent mobility with zero local emissions and features a high -performance 135kW/184hp electric motor that generates peak torque of 270Nm (199lb-ft). Its updated drive system includes modified motor control and specific taper roller bearings, which have been utilised to further optimise power delivery and the performance curve at higher rpm. At the limits of the motor speed range, the power and torque of the further developed drive system represent an improvement of up to 40% on the BMWi3.What's more, the new BMWi3s boasts sports suspension with specially developed springs, dampers and anti-roll bars.
Drivers can also select SPORT mode using the Driving Experience Control switch. This initiates more direct accelerator response and tighter steering characteristics to further accentuate the car's sporting edge. Just 6.9seconds is enough to see the new BMWi3s burst past 100km/h(62mph) on its way to a top speed of 160km/h (99mph). It returns a combined electric power consumption of 14.3kWh per 100 kilometres on the NEDC cycle. Its electric range runs to 280 kilometres based on the NEDC cycle.
The new BMW i3Ss should only make electric mobility more appealing to BMW enthusiasts. It will give them the same BMW i3 efficiency, just with some sportier looks and better performance.