Australian grass roots motorsport competitors embracing electric vehicles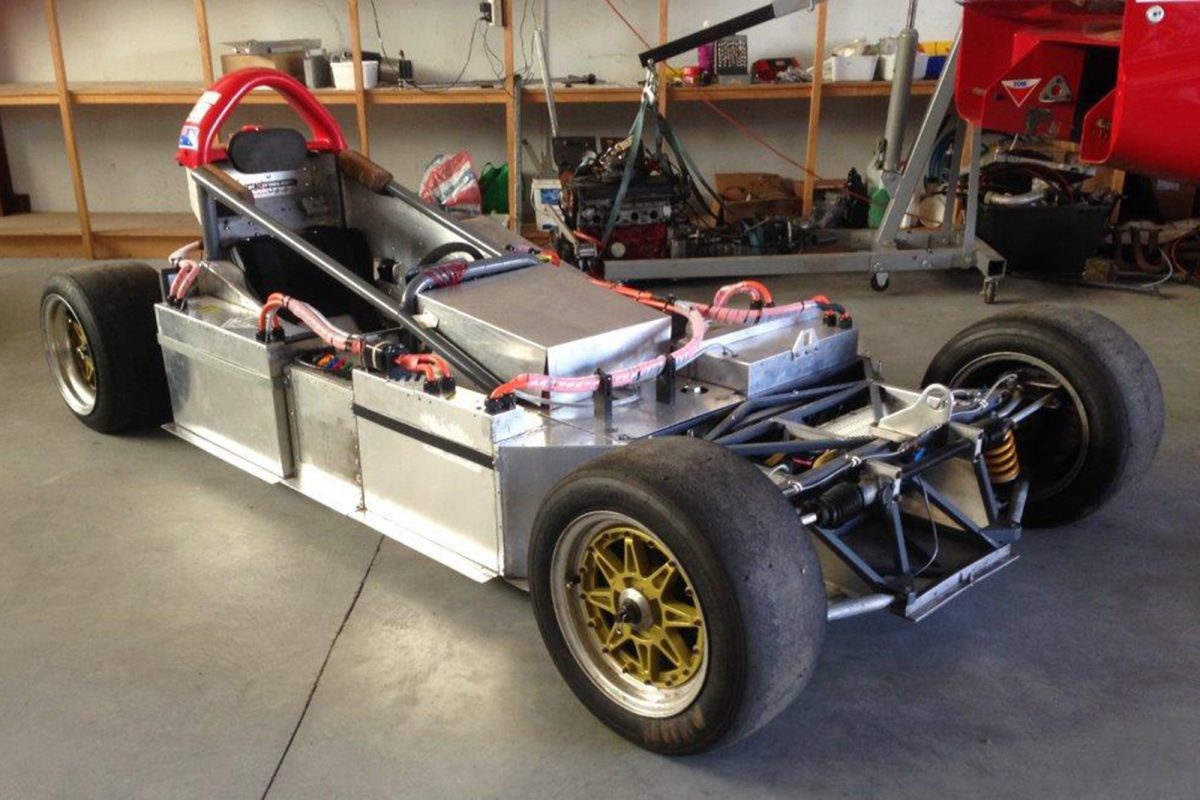 We are all aware of how major car manufacturers are rushing to join EV race series such as Formula-E but few people realise that there is an active community of grass roots motorsport competitors also embracing electric vehicles.
One such team of EV competitors are Phil Pratt of Trojan Racing and Damian Butcher of Driftech Electric Racing.  Phil has been in motorsports since the early 70s and competed in numerous categories, including speedway, rallying, karting and hill-climbing, before more recently settling into circuit racing. A constant search for more performance combined with an innovative approach to building and developing his own cars has seen Phil in a variety of machinery from a Torana rally car to a four-engined kart and a self-built, Hayabusa-engined hillclimb special plus also winning two Australian karting championships.
Looking for a new challenge Phil bought a Stuart Hooper built Group 2C Supersports car, which was originally powered by a Toyota 4AGE four cylinder engine and five speed gearbox, which has been a well-known car in sports car circles. Phil has had an interest in EVs for some time and believes they are the way of the future and as Damian's company (Driftech) specialises in performance electric vehicles, they agreed to work together to develop the technology for motor sport.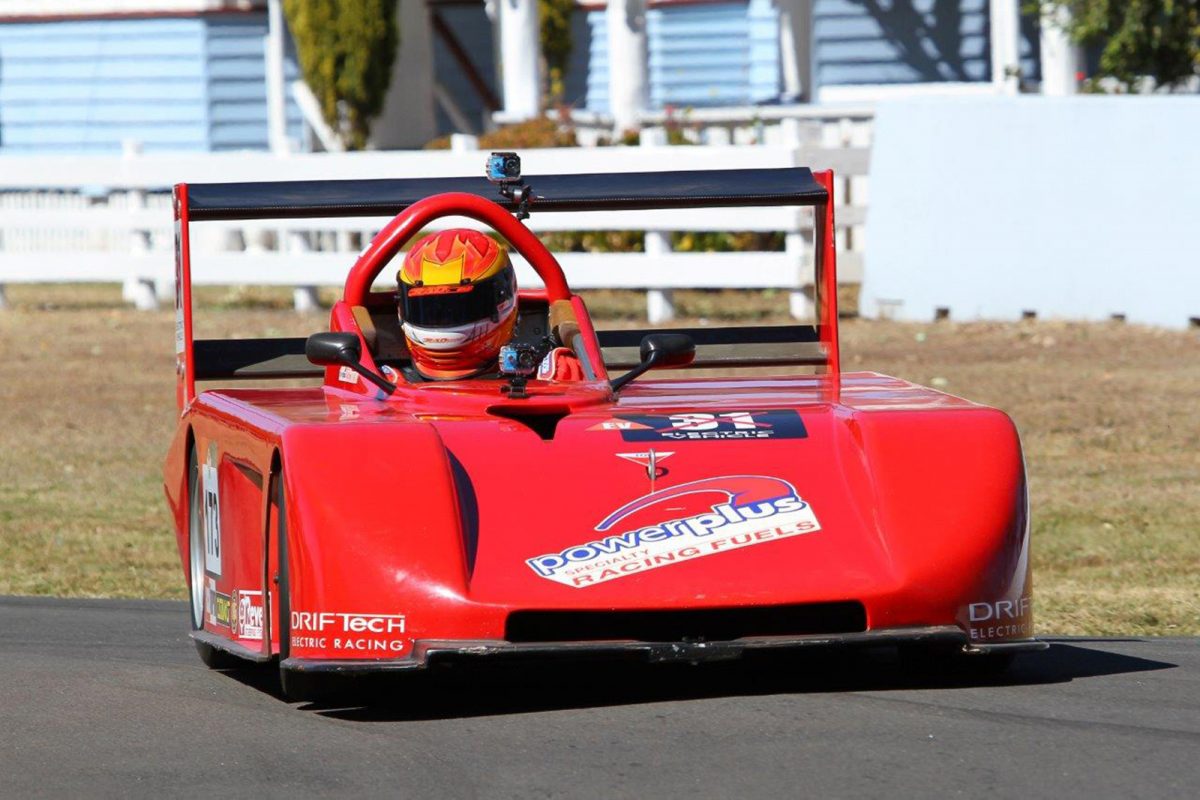 As Phil told us "As luck would have it, a group 2C super sport built by Stewart Hooper came on the market. I was able to snap that up and competed in a couple of hill climbs and a circuit meeting before deciding to change from a combustion engine to multiple electric power sources. Given the trend in automobile development my intention is to prove that electric-powered race cars can be very reliable and very competitive."
"Funding permitting, I would like to embark on a comprehensive development program and increase the performance capabilities until this vehicle is undeniably one of the fastest race cars in Australia. I have been competing in the NSW Hillclimb Championships. While the car is still being developed, the current performance is very similar to current Group 2C combustion-engined vehicles."
It has taken 12 months of development to get it where it is now and Phil has been competing in hill climbs to give it a shake-down.  It is already a competitive package with more development work to be undertaken over the next 12 months and the car is already doing equivalent times to a 1300cc open wheeler.
This car is fitted with two custom wound AC50 Catavolt units which are 10,000 rpm 3Ph AC motors, Samsung 18650 batteries (all 2760 of them! Also supplied by Catavolt of Newcastle) arranged in packs and installed in two banks, and two Curtis Instruments 1239E motor controllers. The current flow to the motor is operated by an electronic drive by wire accelerator pedal.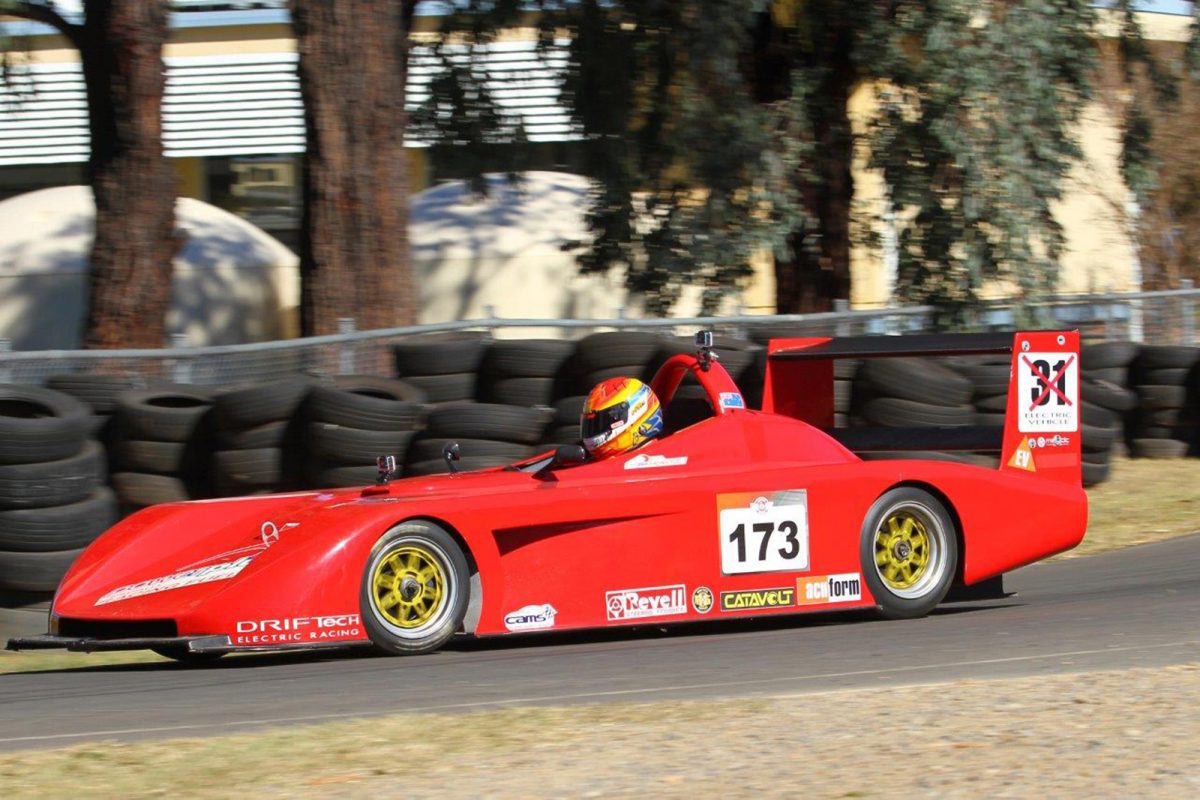 The differential is a custom made Winters Quick Change unit without a clutch or Gearbox. The motors are connected directly to the diff via a short drive shaft. A cooling system is installed for the controllers which are water cooled and the motors are oil cooled. So far none of the cooling system has been needed but as more and more power is liberated from the batteries and transferred to the ground, it is expected that it may be needed in the future.
The car including the driver still only weighs in at 610kg, an excellent achievement for an electric vehicle. In its current configuration the car is artificially restricted to only 60kW and 250Nm of torque, but it is capable of sending 230kW and 500Nm to the ground.  Even at 60kW it breaks loose at full throttle and is now partially electronically managed.  The next step with the car is to develop the aero further and fit a set of softer compound tyres.  A set of Multimatic coil over shocks and revised springs have recently been installed although subject to further tuning and development. This should allow the team to really explore what the car can do.
The plan is to keep using Hillclimb and sprint events to further develop the car but will do a few circuit events once the setup is a bit more mature.  Already they have set track records for EV's at the Sutton road hill climb track and the Bathurst "Esses", having cut 9 seconds off the record for the class. It should perform better than the Formula-E cars, which are restricted by the control items placed within the regulations. Phil and Damian have no such restrictions and have used technology that out performs what is used in Formula-E. The conversion and development has taken over 200 hours of labour not including Phil's time, and about $60k in parts. It's not really a lot for such a pioneering and innovative build!
Credit: Phil Pratt