Formula 1 Team Williams has designed an electric car chassis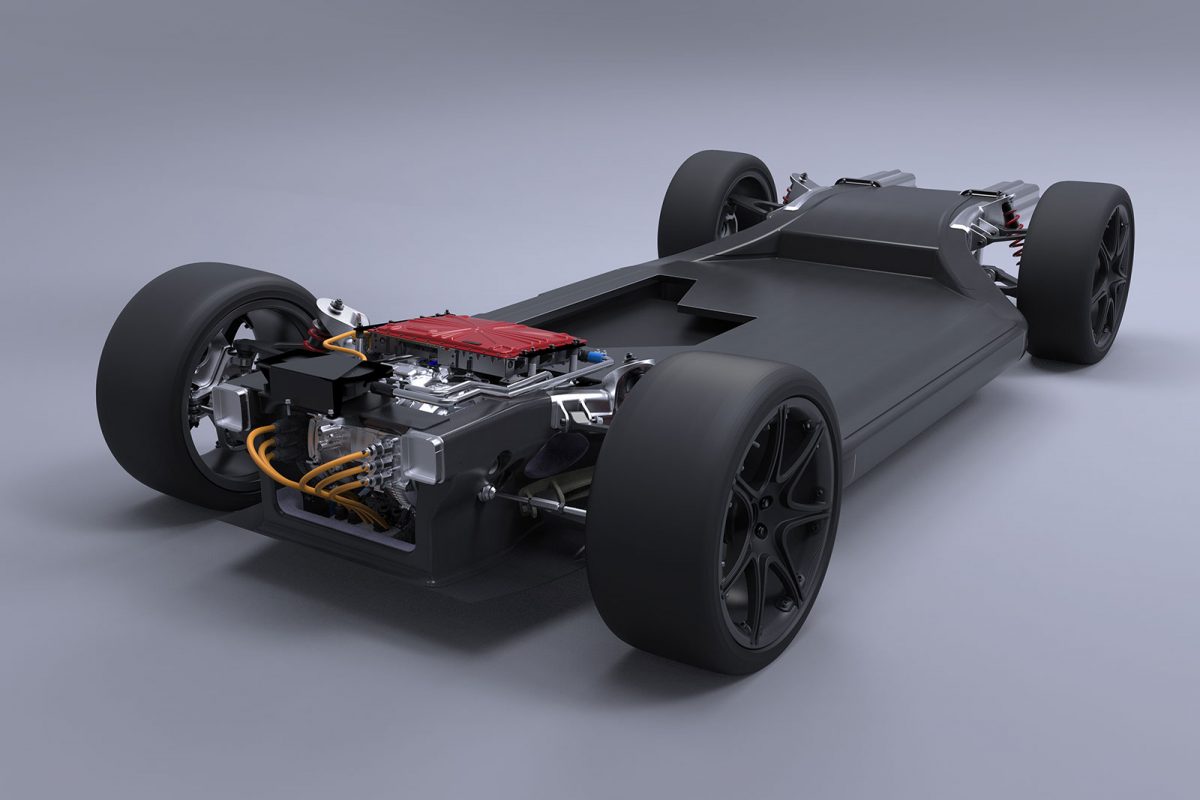 Formula 1 team Williams has designed an electric car chassis and they say they've "re-imagined how electric cars are designed and constructed"
Williams Advanced Engineering's FW-EVX is a lightweight platform design capable of supporting multiple vehicle types. It uses specific materials to minimise weight. They have also incorporated an energy storage system and electric powertrain, including a modular battery concept to allow for multiple wheelbases.
Williams Advanced Engineering has developed the FW-EVX so that it can be used for high performance, low volume applications. They have used industry available powertrain components to facilitate this. The platform is also scalable – for example, it features concepts that could be deployed in high volume applications. It uses innovative lightweight constructions, the aerodynamics optimise cooling while the battery modules are structural to enhance stiffness and crash performance. The platform as shown is four-wheel-drive, although the front drive can be easily deleted resulting in a rear-wheel-drive only. The rear wheel drive has twin YASA motors, and an Xtrac gearbox that allows up to 320kW. The front-wheel-drive is a single motor allowing an additional 160kW. Total output is up to 480kW for the vehicle.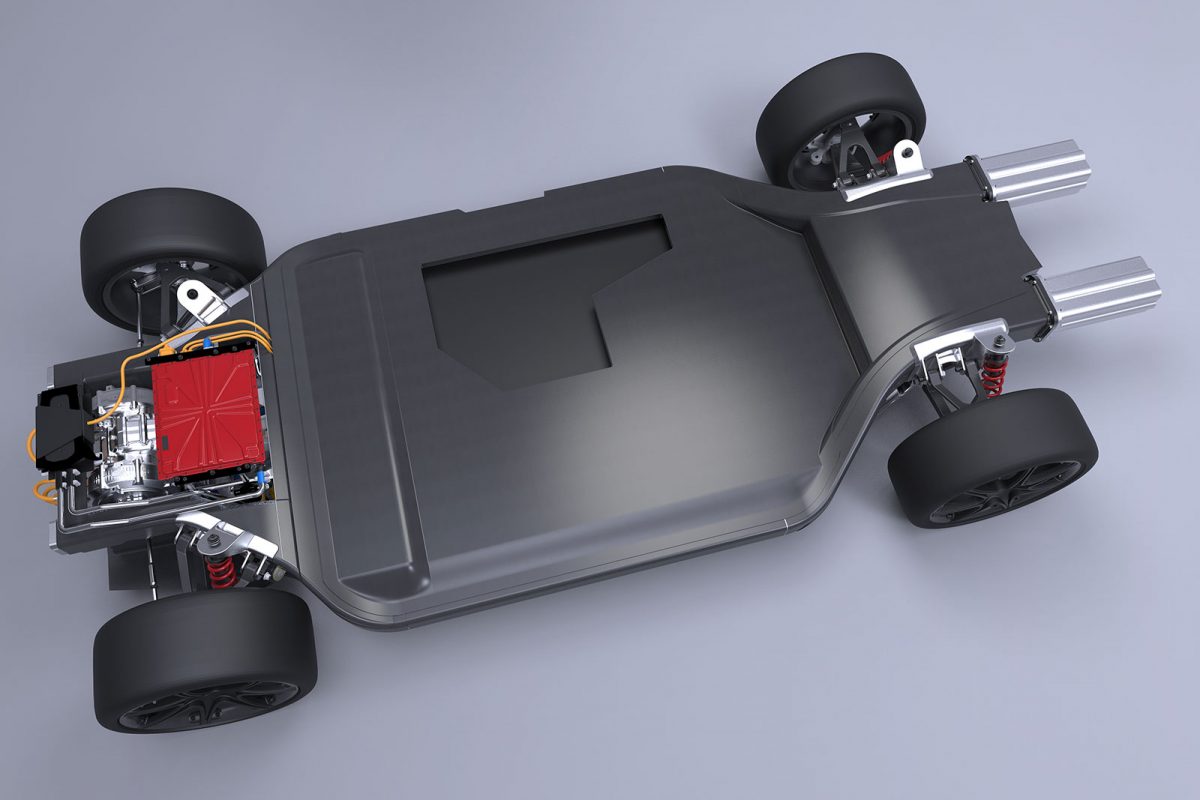 The battery storage system is designed to be lightweight. The platform, as shown, has a useable energy capacity of 80kWh on a wheelbase of 2800mm. The concept of the modular battery storage allows increased or reduced energy storage. The Initial Platform has used LG pouch cells but the module design has been constructed to allow use of multiple cell formats. As shown the platform makes extensive use of carbon fibre but the major systems have been designed to be able to also make use of aluminium pressings/hydroforms and fabrication.
"This new approach is designed to make EVs lighter, safer and greener, with longer range and better performance," say Williams Technical director Paul McNamara, adds: "Our way of thinking around how to create a tightly integrated lightweight chassis and powertrain package have the potential to greatly increase the competitiveness of the next generation of electric vehicles."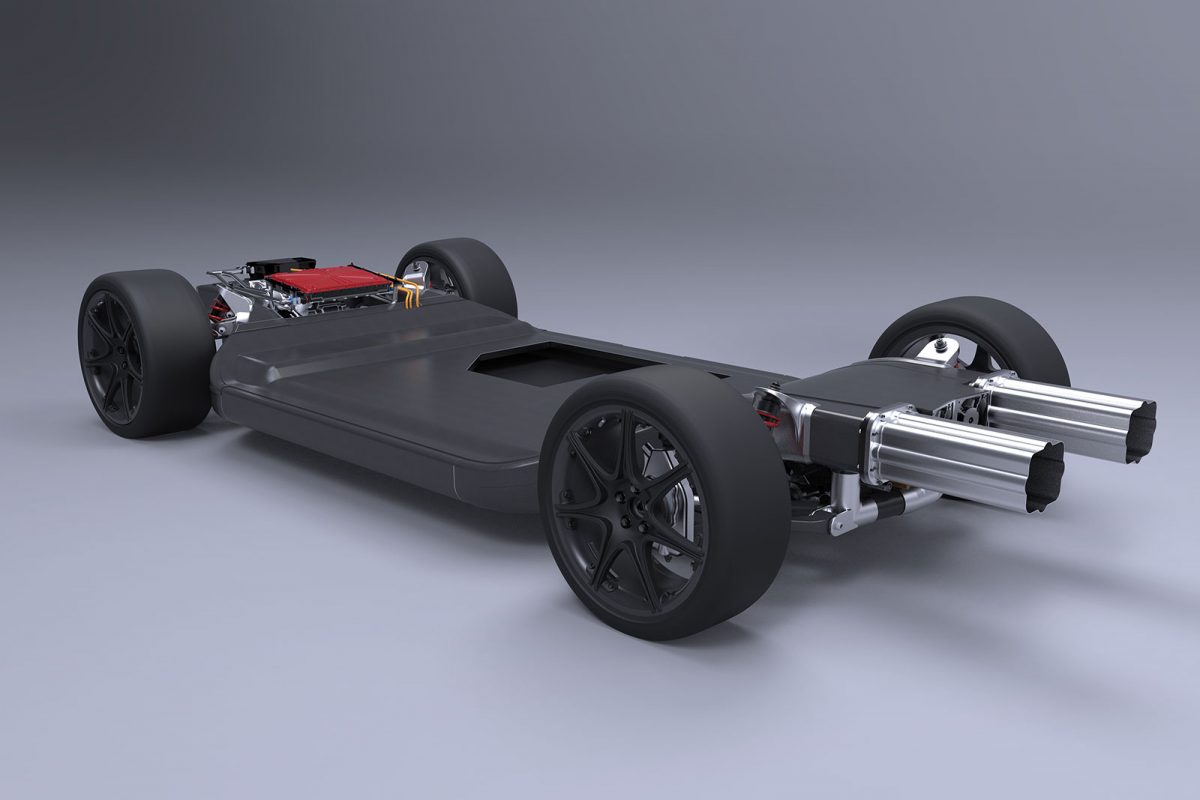 Key Features
Composite chassis (wishbone) components
Composite and aluminium structure
Innovative cell/module enclosure (honeycomb for modules/structural modules)
Structural integration of module case
Aerodynamically efficient cooling system forcing air through sills
Sill structure incorporates cooling and crash energy absorption
Integration of battery cooling concept to structure and aero
Wireless module control to BMS link
Powertrain
Twin Motor Rear drive (Yasa P400, through Xtrac P1227) Enabling Torque Vectoring
Single Motor Front Drive (Yasa P400, through Xtrac Differential)
Power availability up to a maximum of 480kW
On Board AC Charging
Weight
Cells 340kg
Mechanical Powertrain 150kg
Power Electronics/Charging 35kg
Modules/Busbars 100kg
Cooling System 70kg
Chassis/Suspension 180kg
Wheels 80kg
Total 955kg
Battery and Modules
Structural Exoskeleton with lightweight frames
10 Pouch Cells per module
38 modules. Standard wheelbase
Arranged in rows of three across the vehicle
2.1 kWh per module
800V system
Vehicle and Range
Flexible Vehicle Architecture Platform
Vehicle Mass. 1750kg
Standard Energy: 80kWh
Calculated NEDC range: 343 miles
Wheelbase and Modularity
Credit: Williams Advanced Engineering