Stard electric rally and rally cross car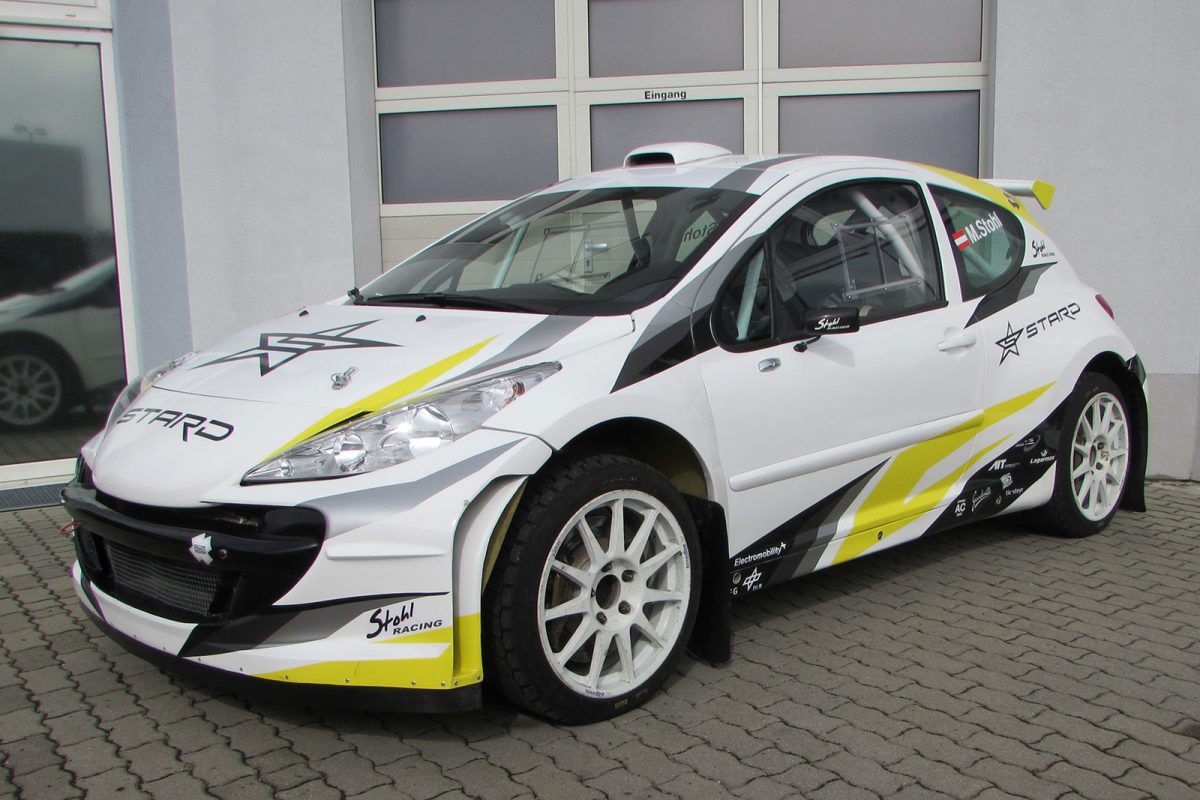 Austrian company STARD have been developing a 4WD all electric rally & rallycross car. STARD, founded by former Group N World Rally Champion, WRC & WRX driver Manfred Stohl, is a highly skilled motorsports oriented research and development company with a background of experience of successful motorsport heritage spanning twenty-years and ten-years alternative energies engineering.
The car, called the HIPER, is being developed to conform to the FIA rally and rally cross regulations. It is being based on a Peugeot 207 Super 2000 rally car.
It is believed that the four-wheel drive vehicle produces the equivalent of 544 hp, 760 Nm torque, weighs 1250 kg and is able to run at maximum power for 15 minutes. It can reach a top speed of 195 km/h.
Here it is in action:-