The SYMBIOZ EV concept- Renault's vision of how mobility might evolve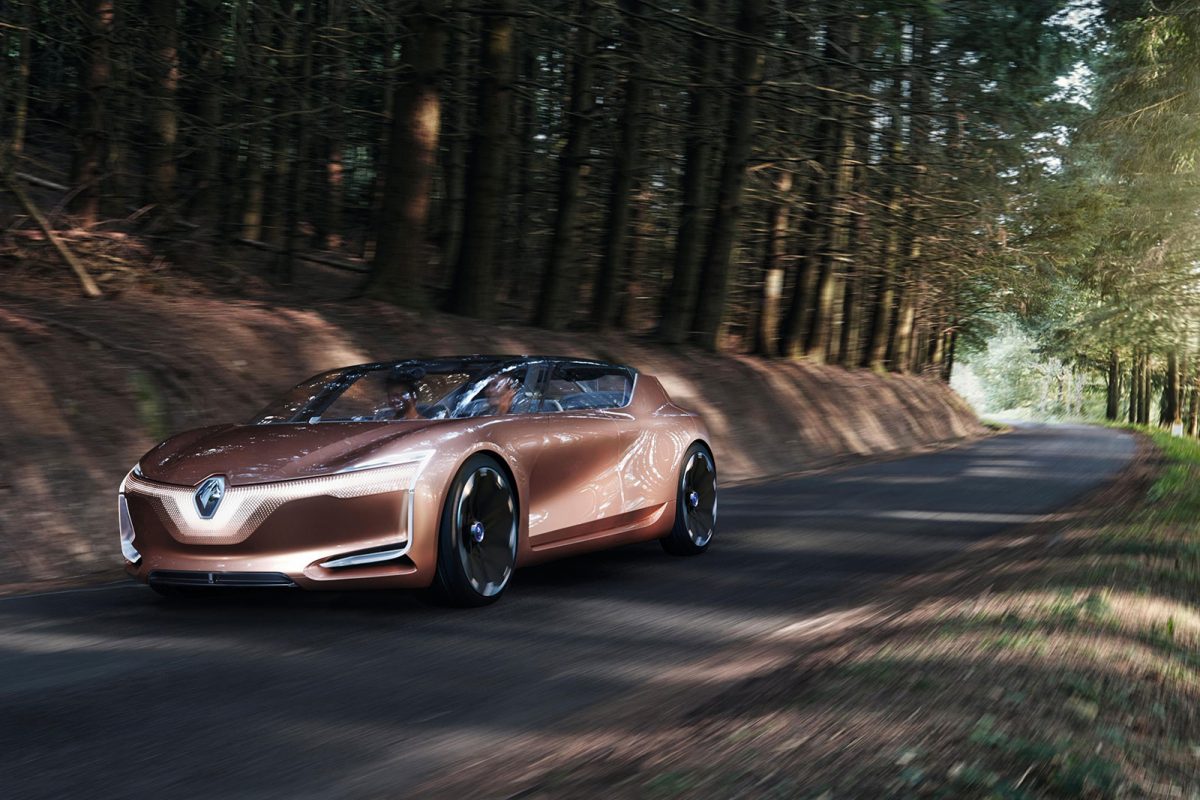 One of the more futuristic concept electric vehicles released at the Frankfurt Motor Show was the SYMBIOZ which is Renault's vision of how mobility might evolve in years to come.
"The way we use our cars is changing. Already a car is more than just a way to get from one place to another. Full of technology, it's becoming an interactive and personalised space that connects passengers to other cars, people and objects around them" said Thierry Bolloré, Chief Competitive Officer, Groupe Renault. "From mobility of the future to pure driving enjoyment, Renault's vision of the car is people-centred for an easier life experience".
The Renault SYMBIOZ concept is powered by all-electric motors in line with Renault's intent to continue to pursue its Zero Emissions strategy.
Renault, the European leader in electric vehicles, developed SYMBIOZ to ensure the home and car share energy. Kilowatt-hours are distributed through a smart grid shared by the car and the home in an artificial intelligence environment that anticipates people's needs. For example, it's possible to program the system to use the power stored in the car batteries temporarily for the lights, screens and home appliances during peak times. If there is a blackout, this happens automatically and power sharing can be monitored and adjusted.
The car is electric, autonomous and fully connected to their environment. 'Travellers' – the driver and passengers – enjoy a cabin that feels like home and has been designed for autonomous motoring. On the road, the car becomes an extension of the home. When parked inside the home, it doubles as an extra mobile, modular and multi-purpose room.
The Renault SYMBIOZ marks an industry first with the car maker displaying a complete home at a motor show that evokes future possibilities of how the car will deliver new features inside the home and will be an extension of the home on the road. Renault showed the house and concept in static and dynamic modes. In one display the SYMBIOZ drives into the house to become an additional, modular room in the form of a useful, mobile and connected space, parking inside and then outside the physical structure.
SYMBIOZ also shows Renault's vision of the car as an extension of the home when traveling. Generous cabin space is attributed to SYMBIOZ's rear-wheel drive configuration, with two electric motors located on the rear axle, and the batteries housed beneath the floor. The combination of the retracting dashboard, and pivoting front seats make it ideally suited to 'Mind-off' autonomous driving. In this mode, drivers can easily relax and chat, read a book or enjoy total access to their personal digital world. Additional personalisation technology allows automatic detection of passengers, customized seat settings, music streaming, and entertainment options.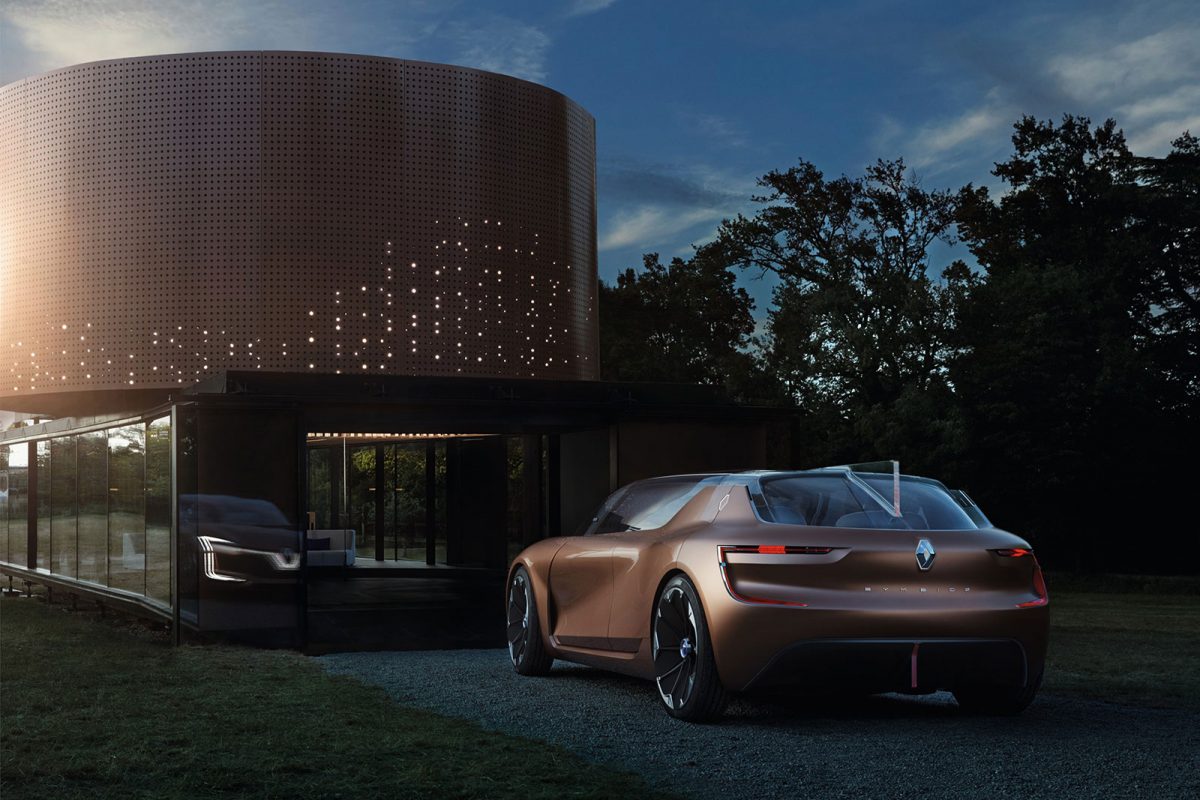 "After an initial series of concept cars based on Renault's 'Cycle of Life' design strategy which sought to prefigure the styling of our upcoming models, our new concept cars set out to explore what mobility might resemble in the future," said Renault SVP Corporate Design Laurens van den Acker.
"No longer can we think of car design in isolation from the ecosystem surrounding us. Renault SYMBIOZ truly is a unique project that allowed us to work with planners, designers, engineers and architects. Our goal was to explore new boundaries in customer experience, technology, energy use and design harmony to form a completely new global experience."
An electric, autonomous and connected demo vehicle that makes real many of the elements of SYMBIOZ will be available for testing later this year. This demo vehicle will embody the brand's mid-term vision before 2023 and previews technology Renault customers may find in its production car range in the near future.
Credit: Groupe Renault.