What did we learn from the 2017 Frankfurt International Motor Show? The future is electric…..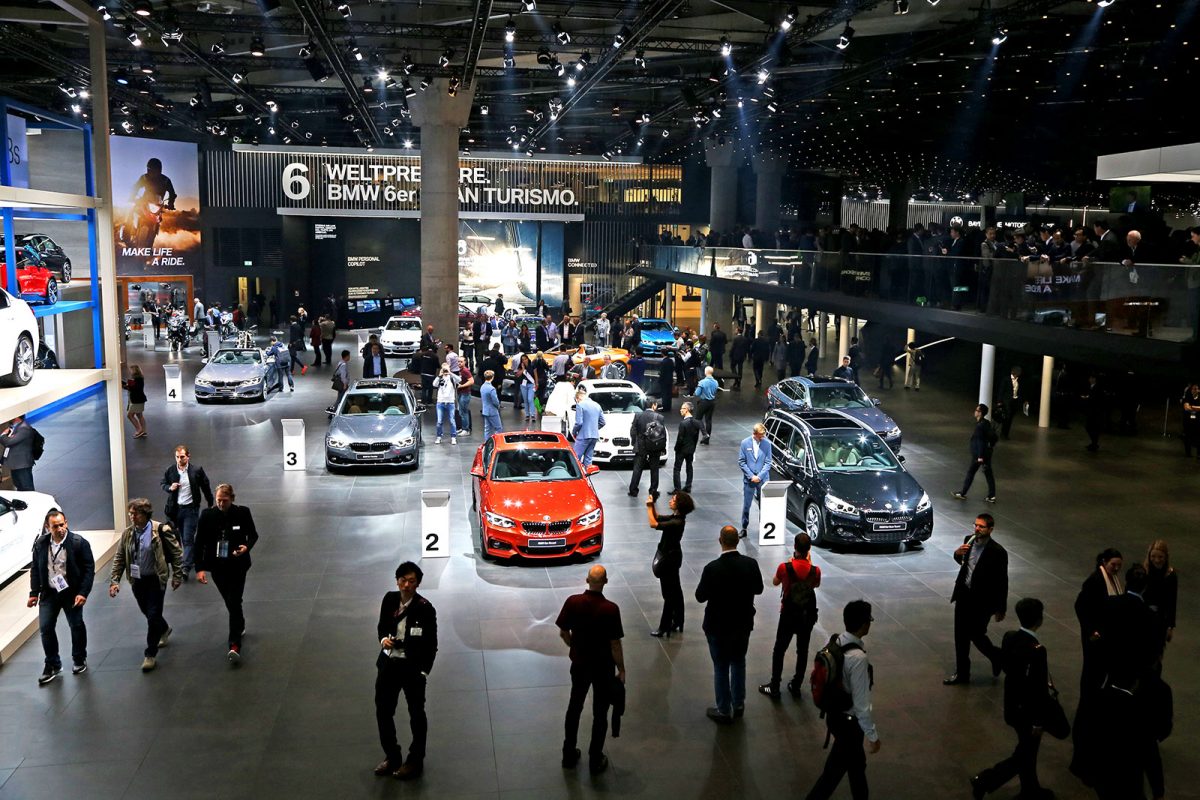 What did we learn from the 2017 Frankfurt International Motor Show? The future is electric…..well it certainly is in Europe and China at least! With a swag of new EV concept models released and major announcements from the big 3 German Auto manufacturers this years Frankfurt Motor Show gave us a an insight into the cars we will be driving in the next few years.
It was to be expected that after the ongoing Dieselgate fiasco and the new emission control rules being introduced across Europe that we would see more emphasis on environmentally friendly cars and it certainly looks like there is about to be a major commitment by most manufacturers present into the research, development and production of Electric Vehicles.
Here are a few of our show highlights by manufacturer:-
BMW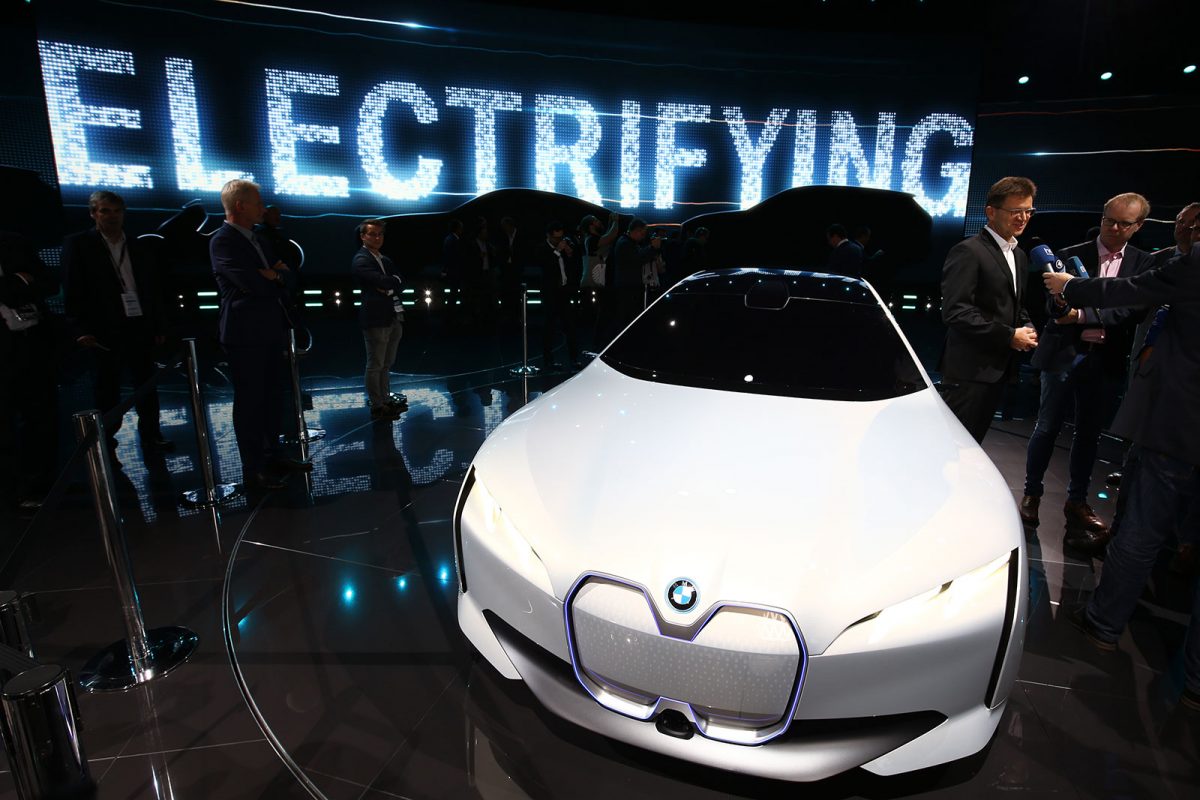 BMW plans to offering 25 models with an electrified drive system by 2025 – of which 12 will be pure-electric. BMW includes the Mini and Rolls-Royce brands in its stable. They had on display the BMW i Vision Dynamics is a four-door Gran Coupe with a range of 600 km (373 miles), a top speed of over 200 km/h (120 mph) and acceleration of 0-100 km/h (62 mph) in four seconds, and offers a look ahead to the e-mobility experience of the future with a new level of sporting elegance.
"At the BMW Group, the future of electric mobility has already arrived," says Harald Krüger, Chairman of the Board of Management at BMW AG. "We have more electrified vehicles on the road than any established competitor and are committed to expanding our activities in the field of electric mobility as part of our NUMBER ONE > NEXT strategy."
Ahead of their release of an all-electric series-production model in 2019 Mini have released details of their new MINI Electric Concept. Designed for use in urban areas, this concept car offers a preview into how MINI and the BMW Group think pure-electric day-to-day mobility might look in the not to distant future.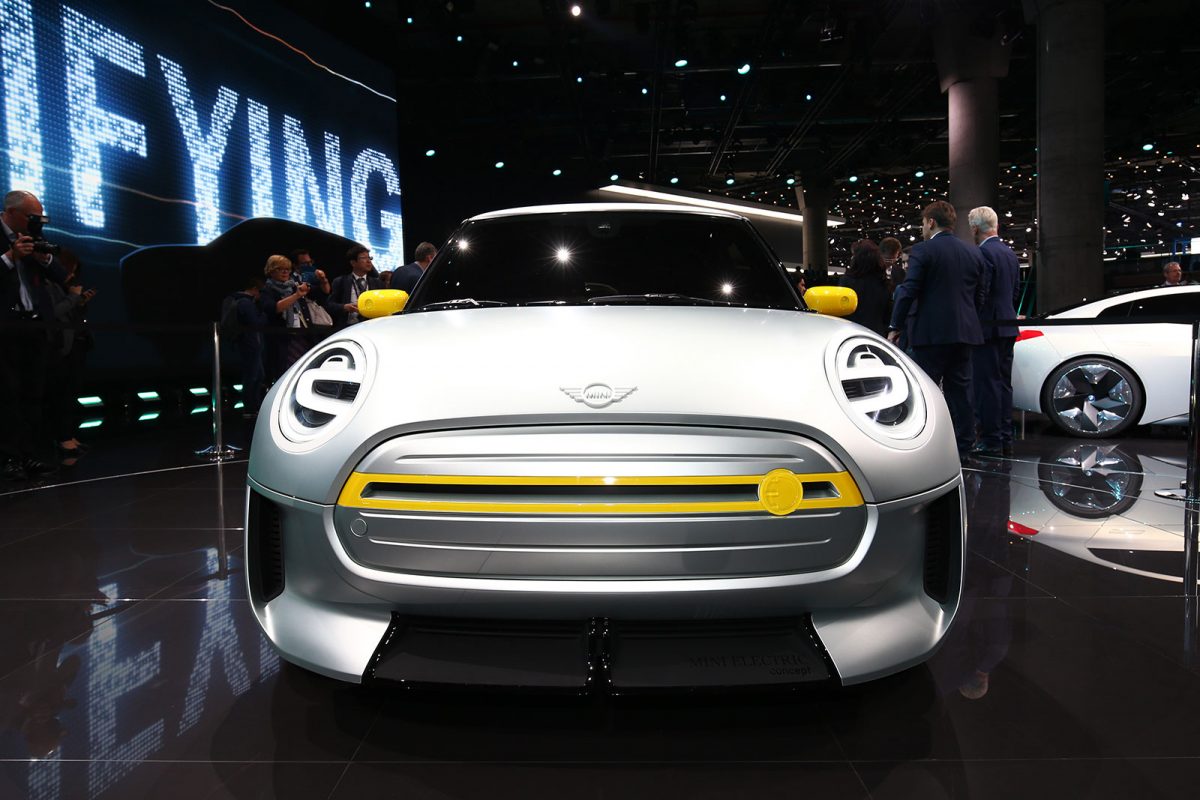 Mercedes-Benz
Mercedes-Benz's EQA concept vehicle, announced at the Frankfurt Motor Show, shows their "electric initiative is gathering pace". With a range of 400km's, permanent all wheel drive and its stunning looks featuring laser fibre lights, the EQA is a real show stopper.
As the company says "Mercedes-Benz Concept EQA proves that we are serious about introducing electric mobility throughout the portfolio".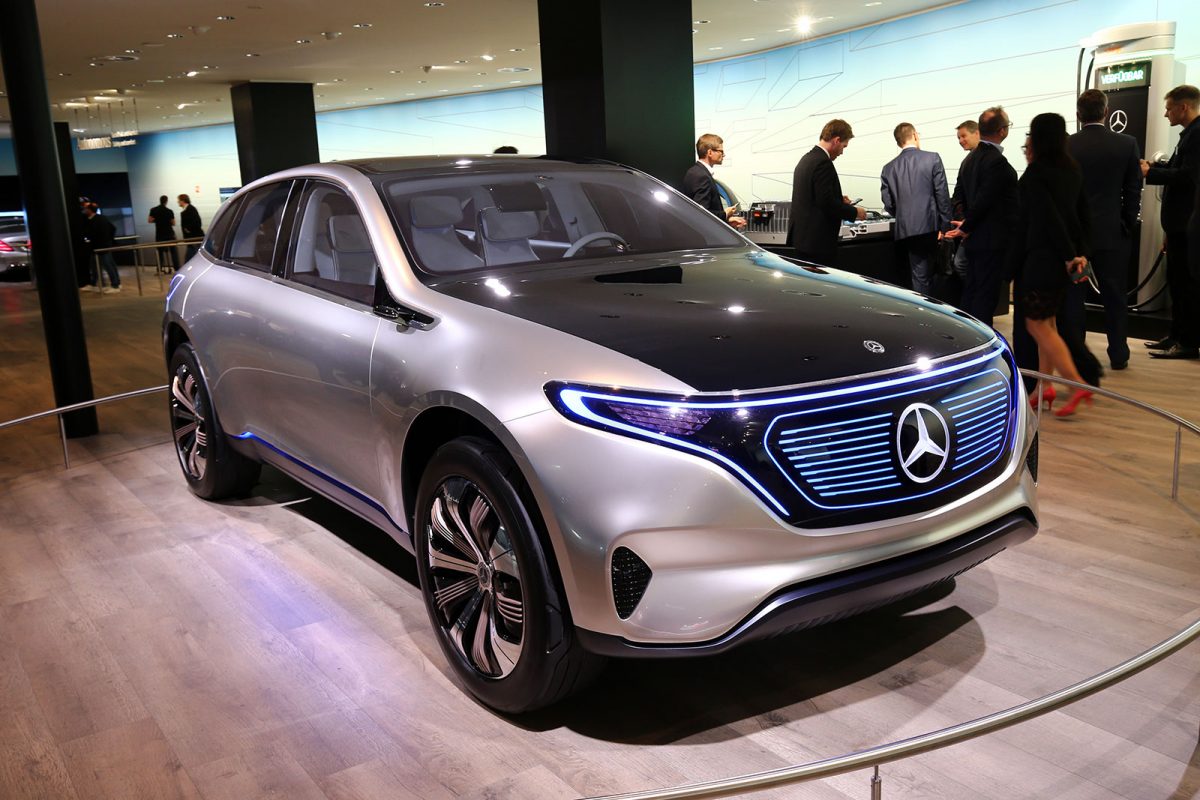 Volkswagen
Volkswagen has announced that it is investing $84 billion into electric cars and battery development. VW is aiming to bring 30 electric vehicle models to the market by 2030. As well as the three already announced I.D electric cars, VW will also bring multiple EVs to the market under its other brands such as Audi and Porsche.
Volkswagen CEO Matthias Mueller said that "A company like Volkswagen must lead, not follow. We have got the message and we will deliver. This is not some vague declaration of intent. It is a strong self-commitment which, from today, becomes the yardstick by which we measure our performance."
Volkswagen announced the new I.D. CROZZ II which is a crossover between an SUV and a four-door coupé with a top speed of 180 km/h, up to 500 kms range & the handling of a Golf GTI. They also had I.D. Buzz Kombi concept on display.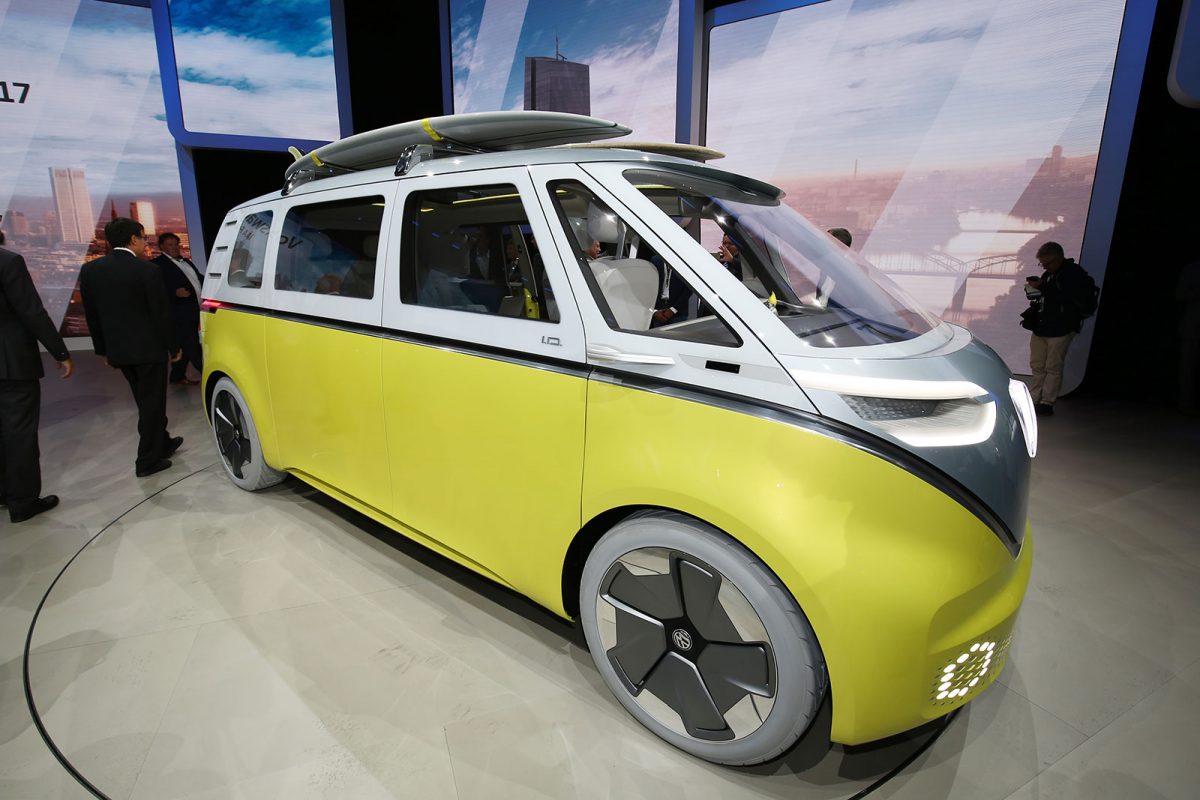 Honda
Honda has confirmed that electrified technology will now feature in every new car model launched in Europe. The announcement was made by Honda Motor Co. President and CEO, Takahiro Hachigo, during his conference speech at the 2017 Frankfurt Motor Show. Hachigo-san made the commitment as he unveiled Honda's new electric vehicle, the Urban EV Concept.
"This is not some vision of the distant future; a production version of this car will be here in Europe in 2019," he added, confirming that the concept is set to become a reality within two years.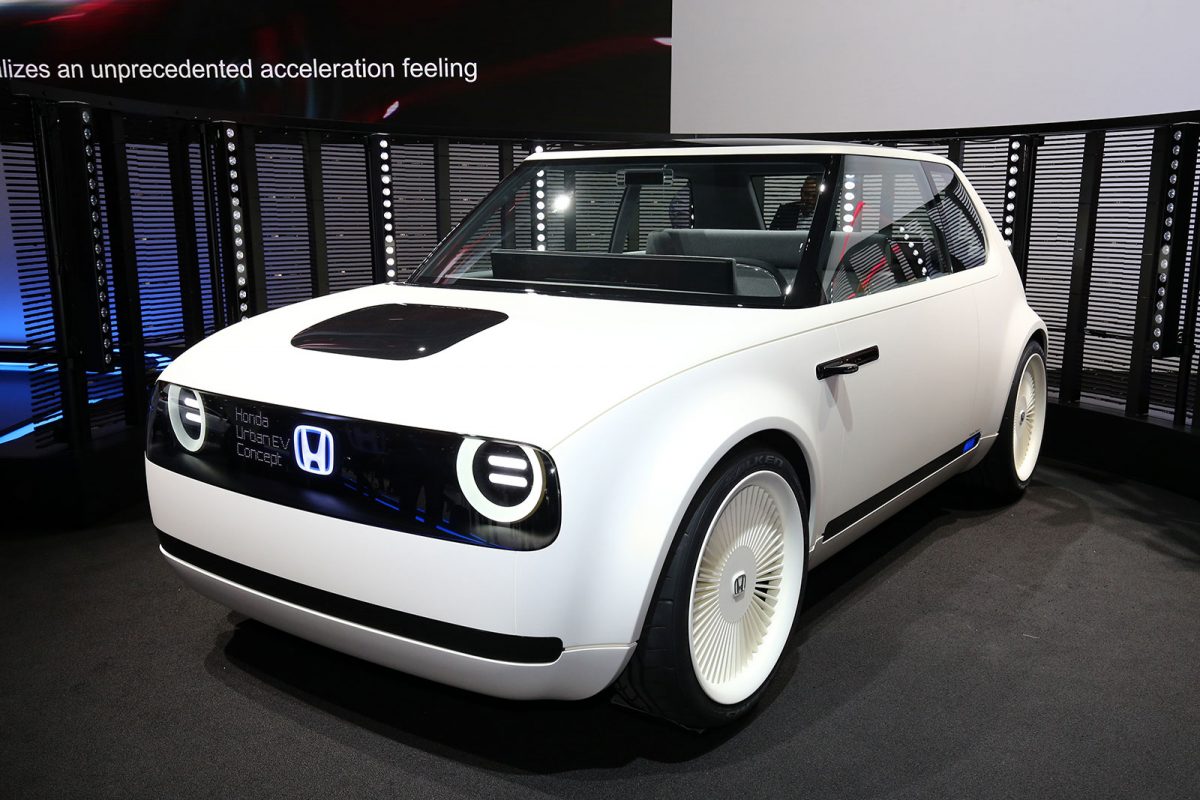 Jaguar
Jaguar Land Rover had already announced that from 2020 all new Jaguar Land Rover vehicles will be electrified. The company has become the latest car manufacturer to announce its commitment to going green, with plans to launch only electric or hybrid models. Dr Ralf Speth, Jaguar Land Rover Chief Executive Officer, said: "Every new Jaguar Land Rover model line will be electrified from 2020, giving our customers even more choice. We will introduce a portfolio of electrified products across our model range, embracing fully electric, plug-in hybrid and mild hybrid vehicles. Our first fully electric performance SUV, the Jaguar I-PACE, goes on sale next year."
Their major show announcement was that they have created the world's first production battery electric vehicle race series. The Jaguar I-PACE eTROPHY will be the support series for the FIA Formula E championship, taking place on the same weekends at the same city circuits, starting in late 2018. Exclusively featuring Jaguar I-PACE eTROPHY racecars, the new all-electric series gives racers of the future a chance to showcase their talent, competing on the world stage in zero-emissions motorsport.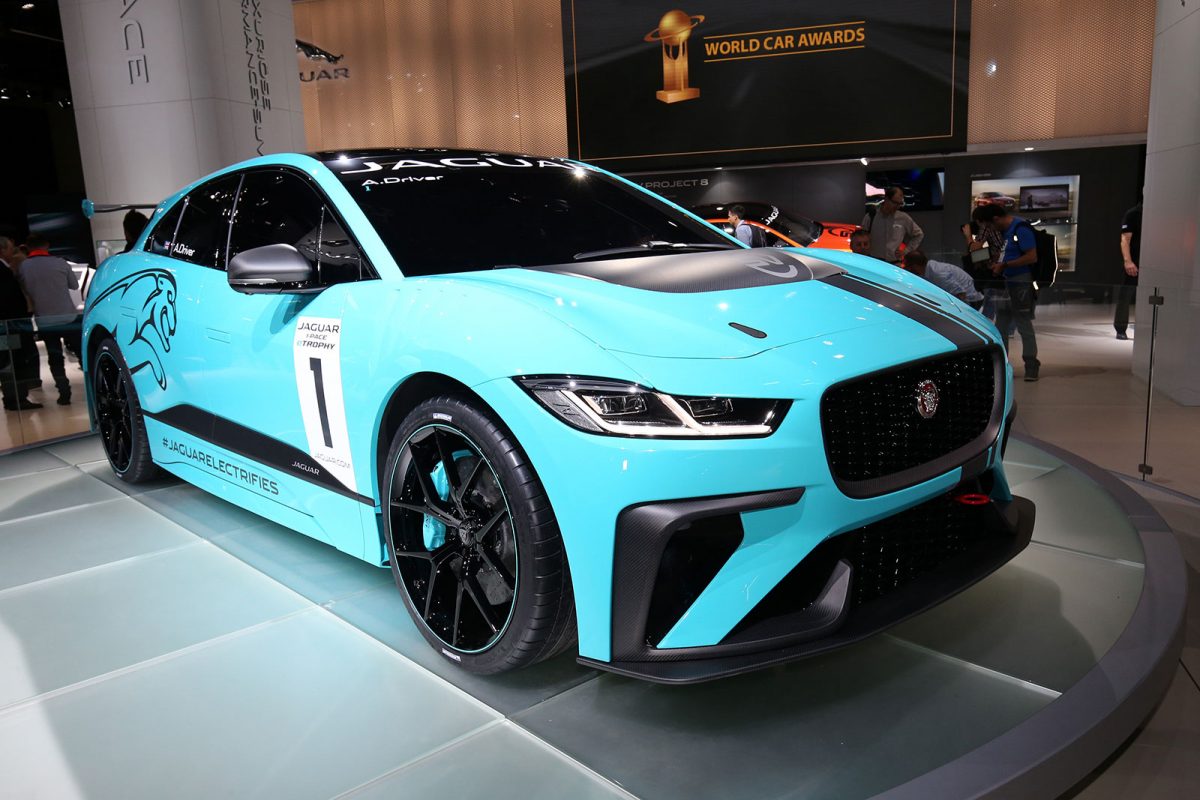 Other manufacturers
It came as no surprise to see some of the new Chinese car manufacturers exhibiting hybrid and electric vehicles but what did impress us was the quality and design of some of these vehicles. A new plug-in hybrid concept, called the XEV, was been revealed by Chinese manufacturer Wey signalling an intent to break into the global mainstream.
Wey is the luxury division of Great Wall Motors, a major Chinese automotive sector player that already has a dealer network that sells vehicles here in Australia. Great Wall launched its Wey brand last year with its sights set on competing with the likes of Audi and Volvo. You can certainly see the similarities of design compared to the Tesla X but unfortunately it is not all electric at this stage. A petrol engine drives the front wheels while the plug-in battery provides power to the rears.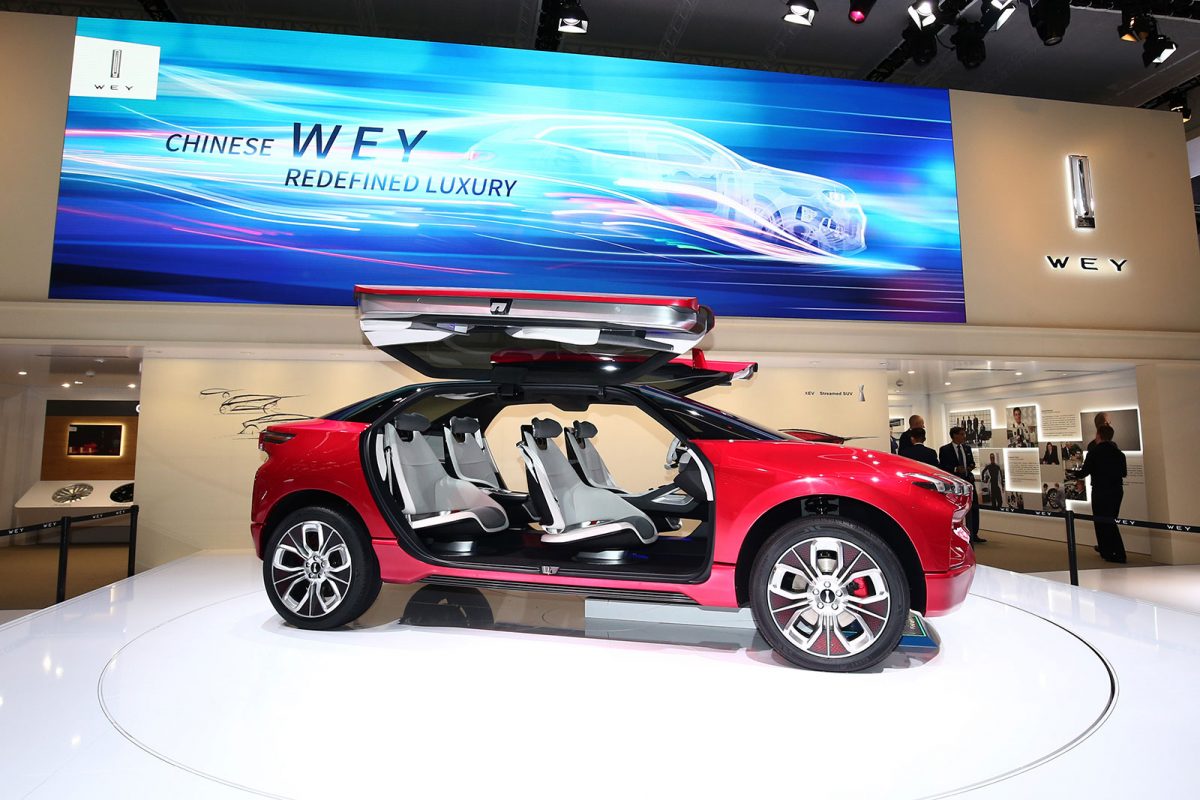 Photos: Newspress