A new fast Electric Vehicle Charging Station opens in the Adelaide CBD. Plans to install a further 25 stations by mid-2018.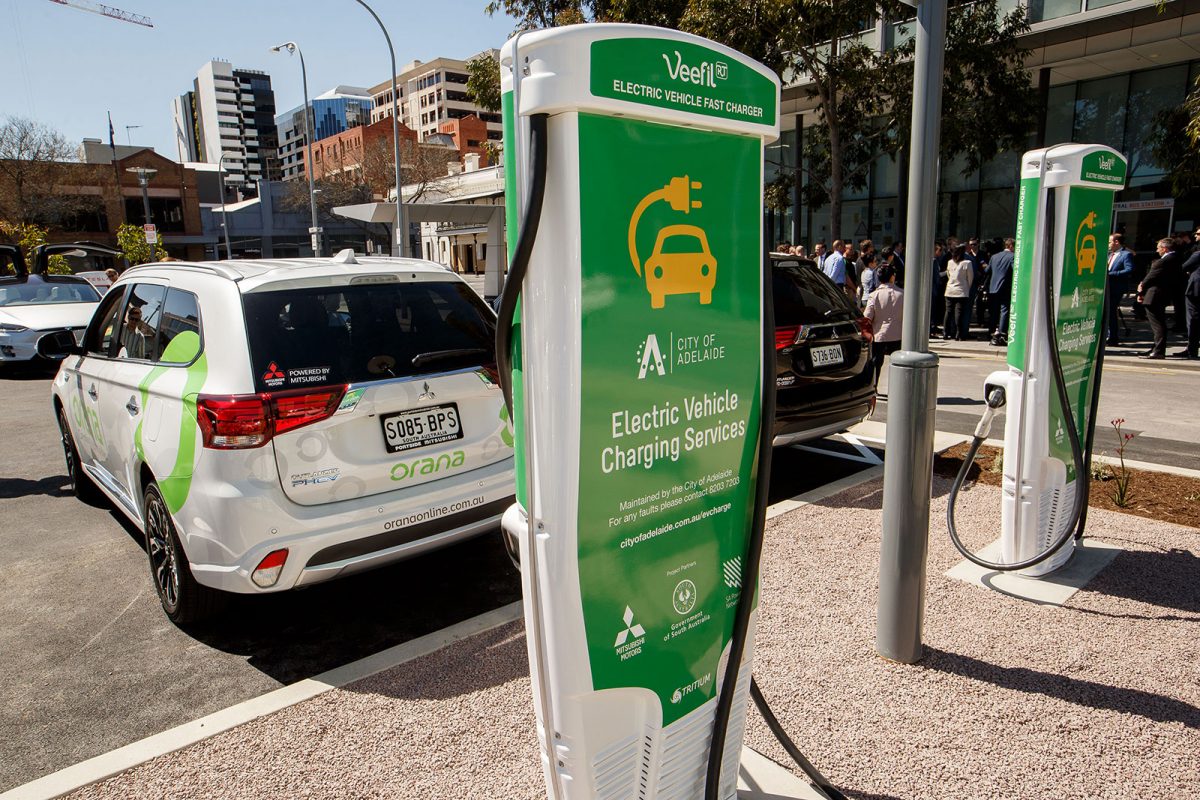 The City of Adelaide and Government of South Australia have opened a new fast direct current (DC) Electric Vehicle Charging Hub in Adelaide CBD yesterday afternoon.
In a first of its kind in South Australia, the new facility based at Adelaide's Central Market Precinct is now home to eight fast-charging stations, with an additional 11 more expected to be installed in the area by the end of October.
The Adelaide Central Market charging hub is the latest addition to South Australia's growing EV charging network, with plans to install a further 25 EV charging stations in Adelaide's CBD by mid-2018.
The DC charging stations offer charging rates that are five to six times faster than conventional home charging. As an example Australia's no. 1 selling EV, the Outlander PHEV, can charge to 80% capacity in 30 minutes.

Adelaide Lord Mayor – Mr Martin Haese and Mitsubishi Motors Australia Chief Executive Officer – John Signoriello
Mitsubishi Motors Australia's CEO, John Signoriello attended the announcement, and has welcomed the commitment by Carbon Neutral Adelaide to deliver a public charging hub for South Australian electric vehicle owners.
"Mitsubishi has provided a fast charger at no-cost to the State as part of our commitment to supporting a public charging network for all electric vehicle users, we believe electric vehicle technology should be made available to the wider community, not just for luxury car owners," said Mr Signoriello. "Our fast charger is compatible with a wide range of makes and models of electric vehicles which is an important factor in helping to building an equitable electric vehicle market in Australia."
Credit: Mitsubishi Motors Australia