Audi Aicon concept – an autonomous Audi of the future.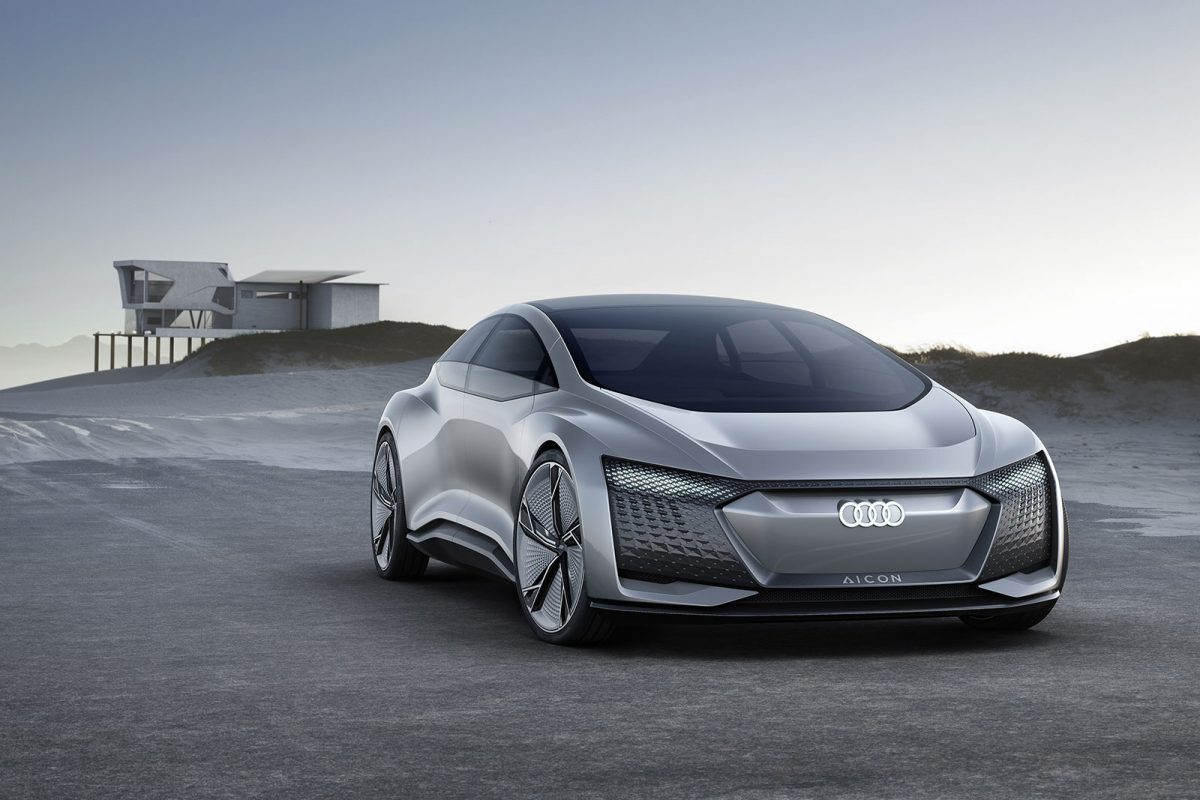 At the Frankfurt Motor Show Audi were displaying the Aicon which is being described as an "autonomous car of the future" – with no steering wheel or pedals! As a design concept, the four-door 2+2 boldly leaps ahead to show the exterior and interior design of the future.
The concept combines "drivetrain, suspension, digitalization and sustainability innovations  in a visionary manner" according to Audi. Importantly the Aicon is designed for purely electric operation and should be able to cover distances between 700 and 800 kilometers on a single charge.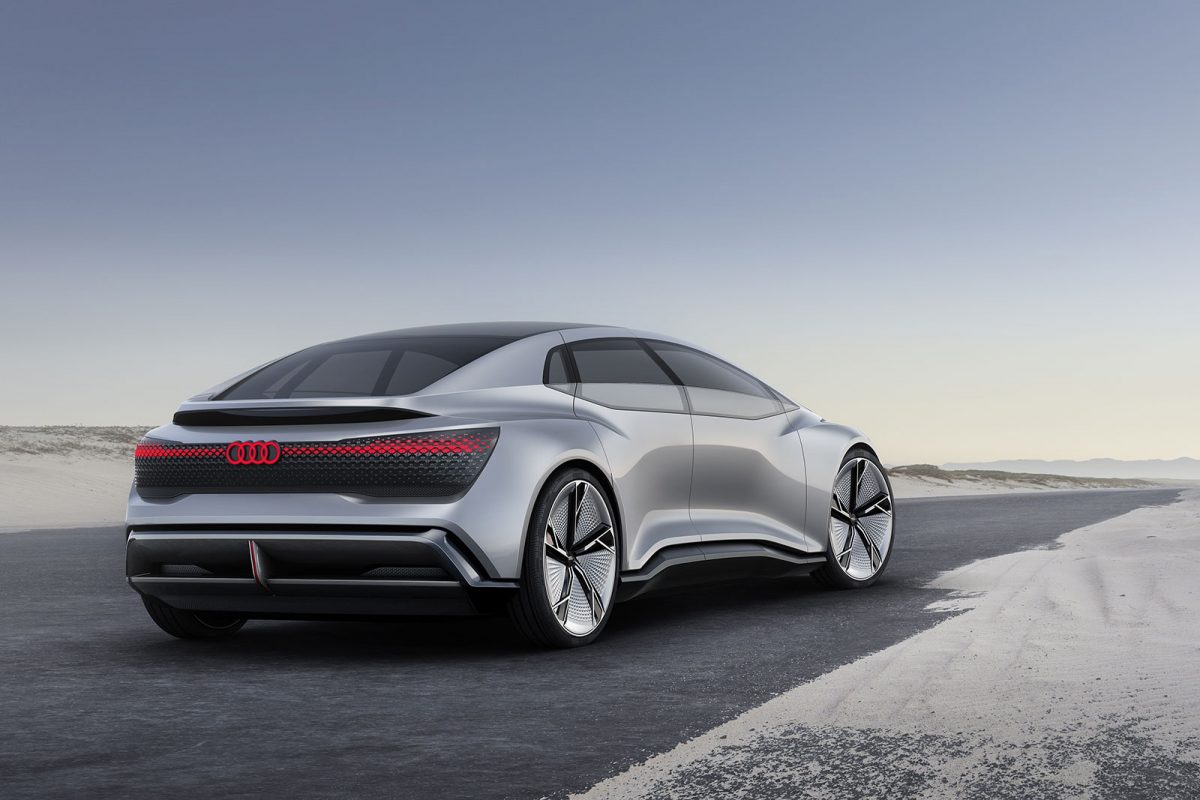 The Audi Aicon looks spectacular from any angle and at 5.4m long it is an impressive sight. That's longer than the LWB Audi A8. The Audi Aicon features opposed doors that open to the front and rear and according to Audi the interior has "the luxurious ambiance of a first-class airline cabin."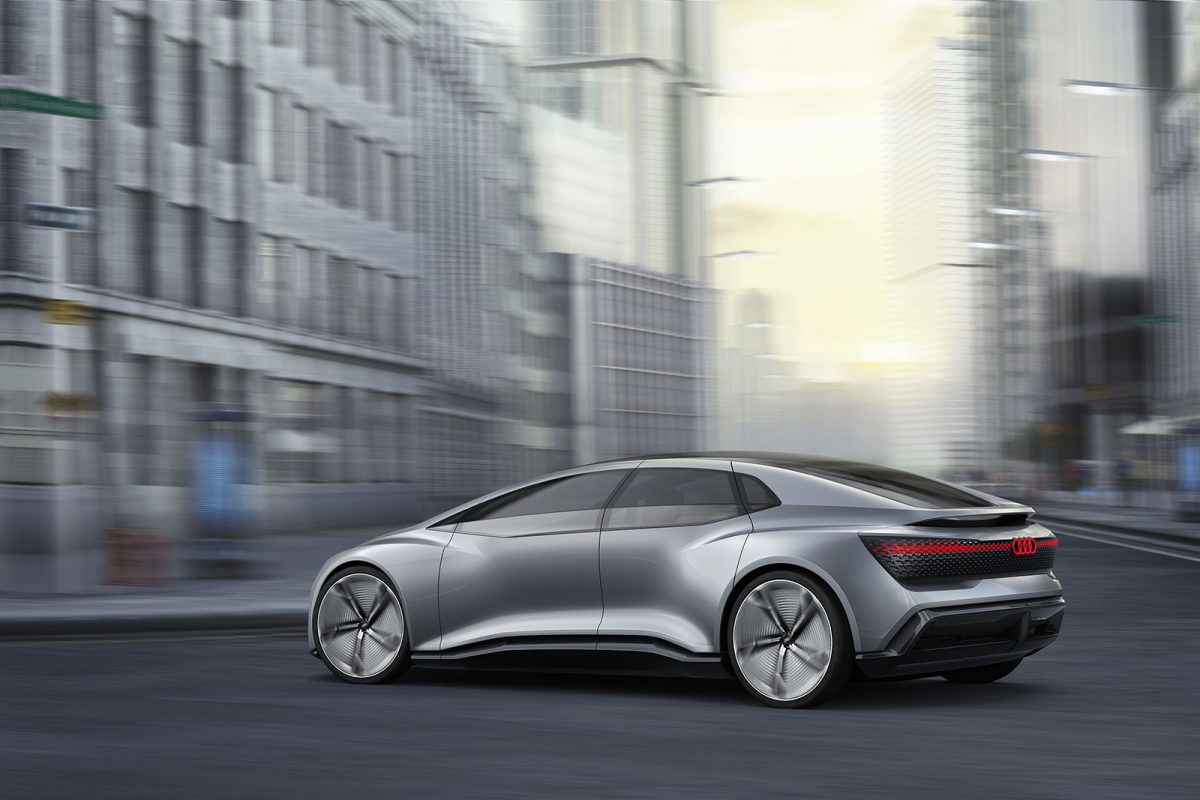 Conventional headlights and lighting units are absent from both the front and rear of this car. Instead there are fully digital display surfaces comprising hundreds of triangular pixel segments that are three-dimensional recreations of the Audi AI symbol.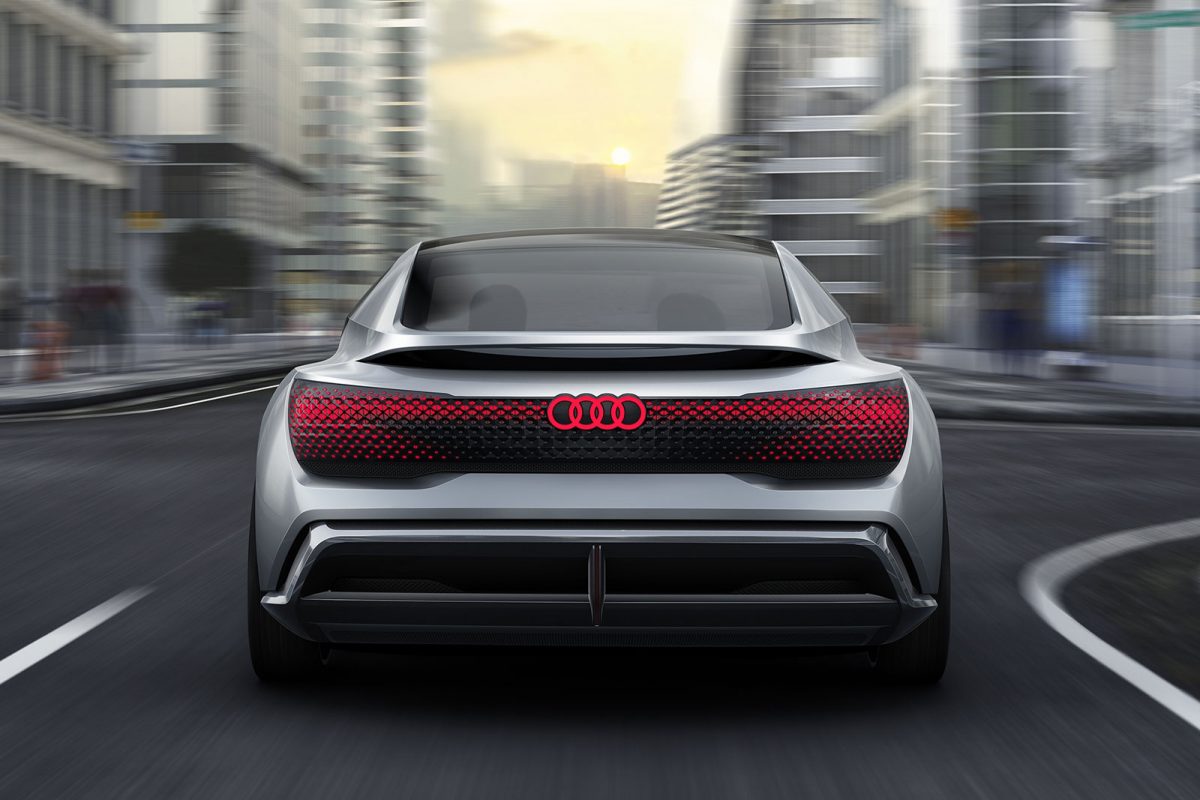 Photo credit: Audi AG