Chargefox open 2nd EV charging station in Victoria delivering 400km range in 15 minutes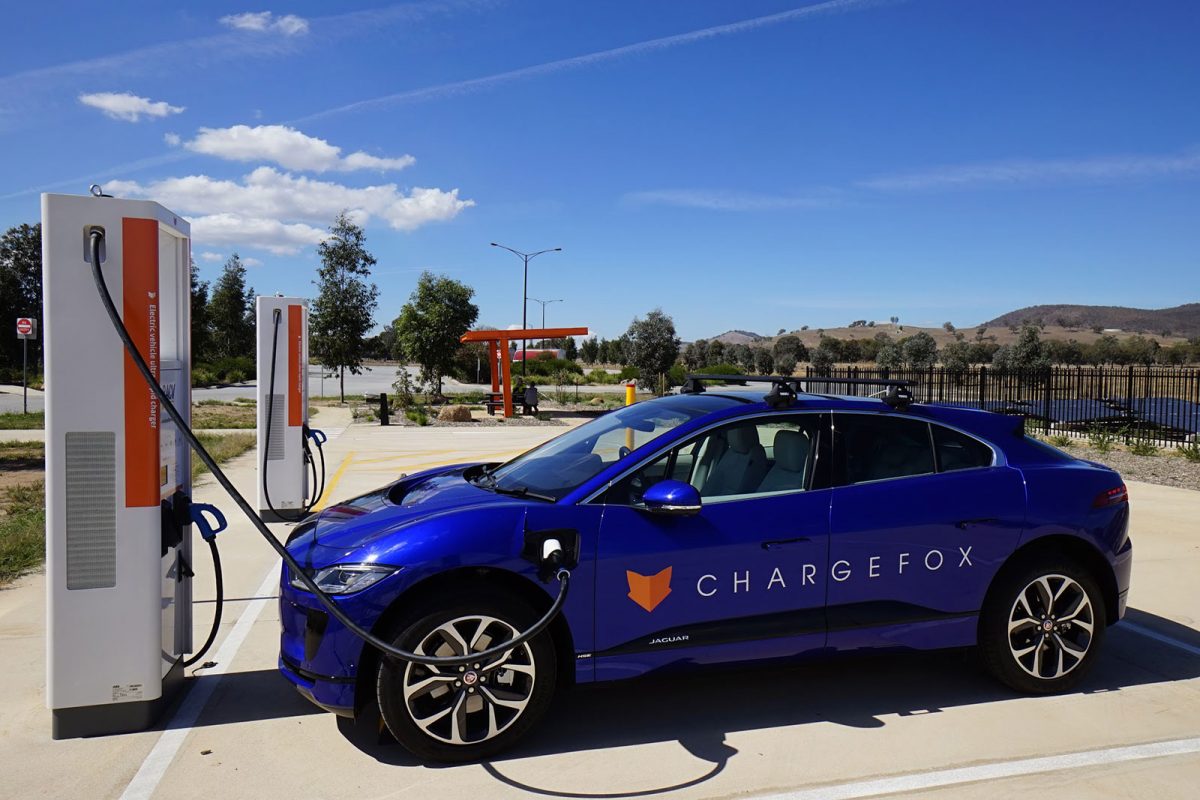 Australian company, Chargefox, is in the process of building Australia's largest open, ultra-rapid network of charging stations for electric vehicles and they have just opened their second in Victoria.
The funding for the network has come from a combination of sources including investment from The Australian Mobility Clubs (NRMA, RACV, RACQ, RAC, RAA and RACT), Wilson Transformers and the founder of Carsales, Greg Roebuck, and grants from Australian Renewable Energy Agency (ARENA) and the Victorian Government.
Their second ultra-rapid charging station is now open in Barnawartha North, VIC. Just like all Chargefox stations, it's powered by 100% renewable energy and is capable of delivering up to 400kms of range in about 15 mins (or 200kms in 8 mins).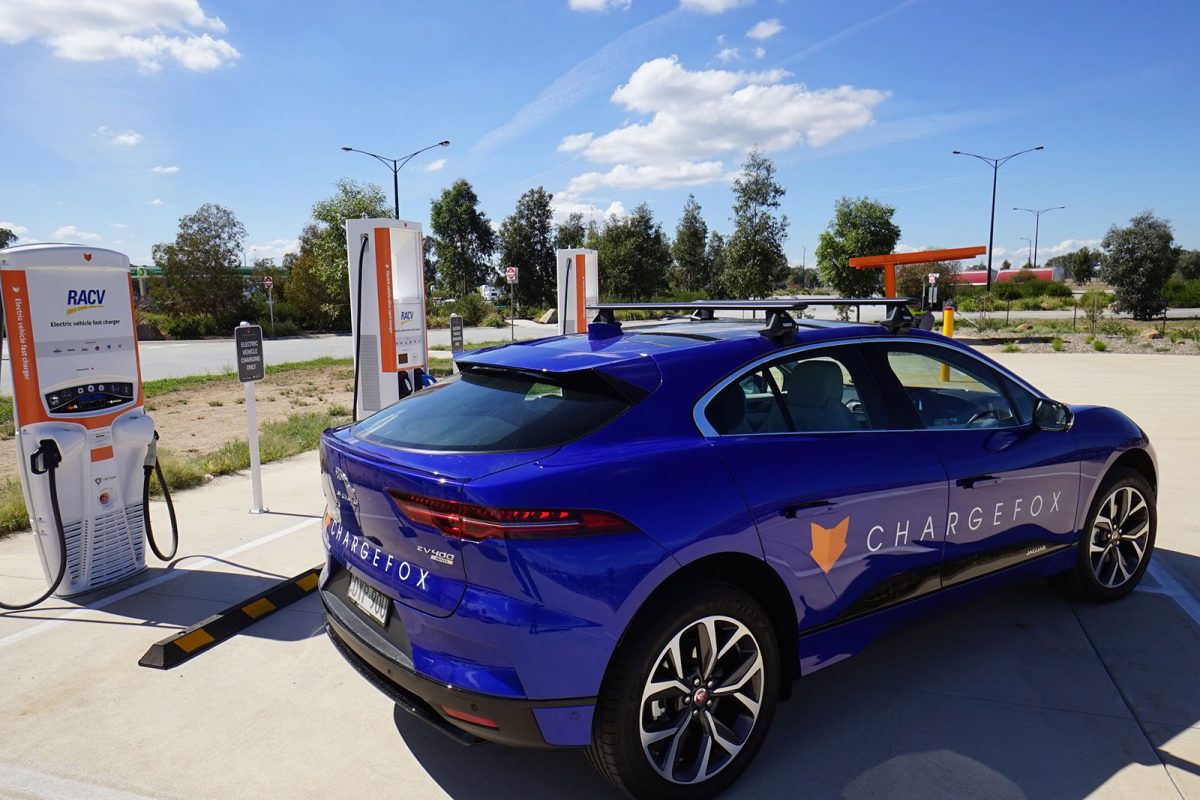 Barnawartha North now joins Euroa as home to Chargefox ultra-rapid charging stations. For Melbourne EV drivers looking to get away, the Barnawartha North station means you can head up to the High Country and the NSW Murray River Region without any long charging stops.
Within the next month Chargefox will be opening their first Queensland ultra-rapid charging station in central Brisbane. Then they will connect Melbourne with the Great Ocean Road via a station in tourist haven Torquay.
By the end of 2019 Chargefox will open another 20 ultra-rapid charging stations that will connect Adelaide to Melbourne, Melbourne to Sydney and Sydney to Brisbane, as well as stations in both WA and TAS.
Chargefox planned network map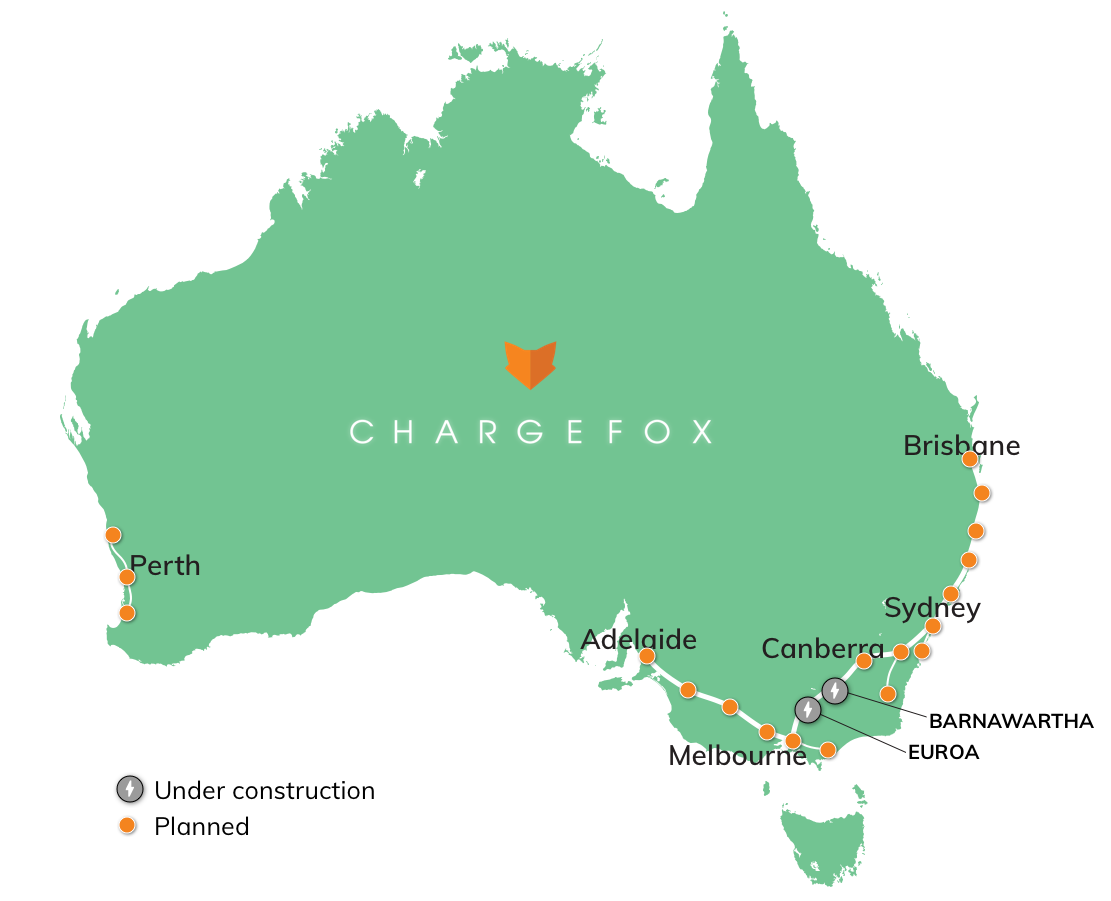 Credit: Chargefox