Daimler Benz upstage Tesla and show off their new Electric Truck concept at the Tokyo Motor Show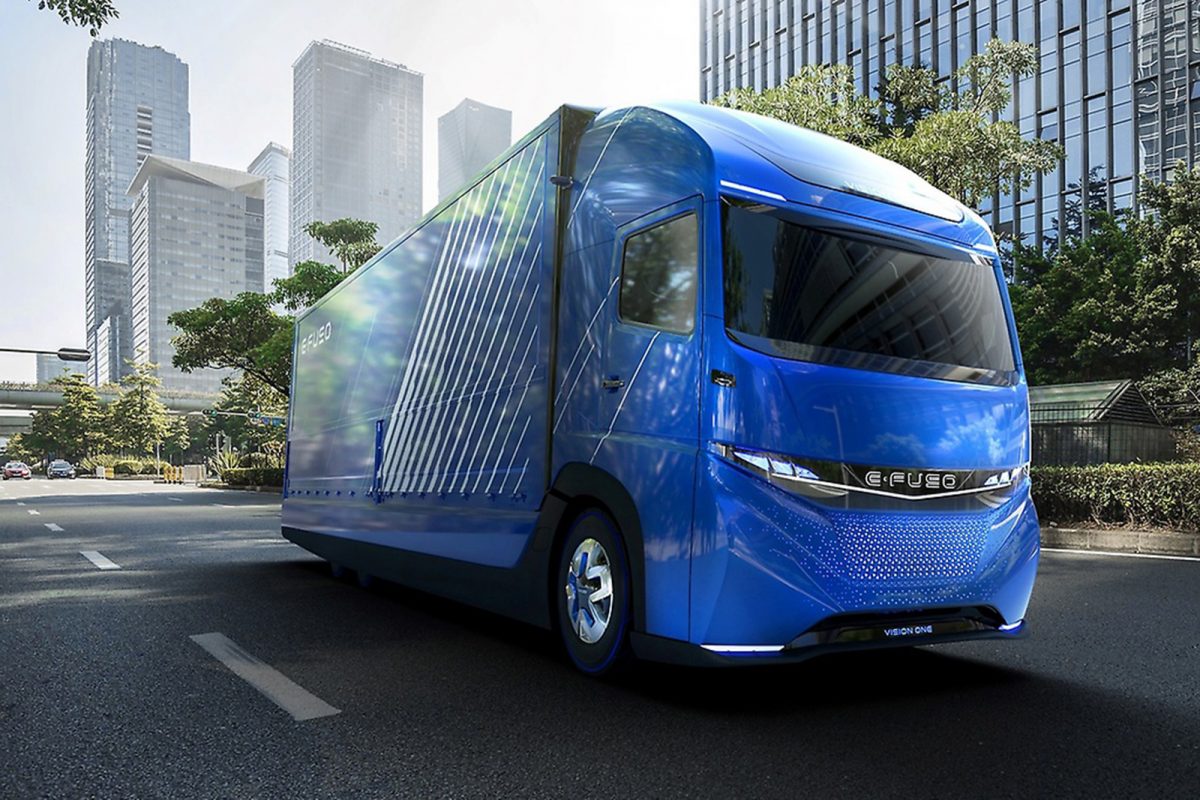 Daimler Benz have upstaged Tesla, whose electric truck launch has been delayed, by releasing their new electric heavy-duty truck concept. The E-Fuso Vision One concept has a range of 350kms and is able to haul 11 tons. It is part of Daimler Benz's plan for sub-brand Mitsubishi-Fuso to electrify its complete range of trucks and buses in the next few years. This plan will be backed by access to Daimler Benz's extensive know-how in the fields of battery and charging technology.
The E-FUSO Vision One is an all-electric heavy-duty truck concept, has a Gross Vehicle Weight (GVW) of about 23 tons and carries a payload of approx. 11 tons, only two tons less than its diesel counterpart. It can be fitted with batteries up to 300 kilowatt hours, thus enabling a range of up to 350 km on a single charge.
While the electrification of long-haul trucks will still need time to develop fully,  a potential application for the Vision One heavy-duty truck is regional intra-city distribution. Given the fact that growing customer interest, infrastructure development and regulatory efforts are likely to spur the electrification of road transport, a possible market entry for the series version of the E-FUSO Vision One could be feasible within four years in mature markets like Japan, Europe or the U.S.

In addition to the E-FUSO Vision One, FUSO also recently launched its eCanter, the first series-produced all-electric light-duty truck, in New York City.

E-FUSO: Dedication to electrify whole range of trucks and buses
With the launch of the electric brand E-FUSO, FUSO underlines its commitment to electrify its complete range of products. The commitment goes beyond the development of the heavy-duty truck, which marks the top end of the electrification process. In upcoming years, all truck and bus models by FUSO will include an additional electric powertrain alternative. The timing for the launch of each model will be defined according to the required technology and feasibility.
Credit:Daimler