Engine giant Cummins has unveiled their new lithium-ion batteries for its electric & hybrid powertrain range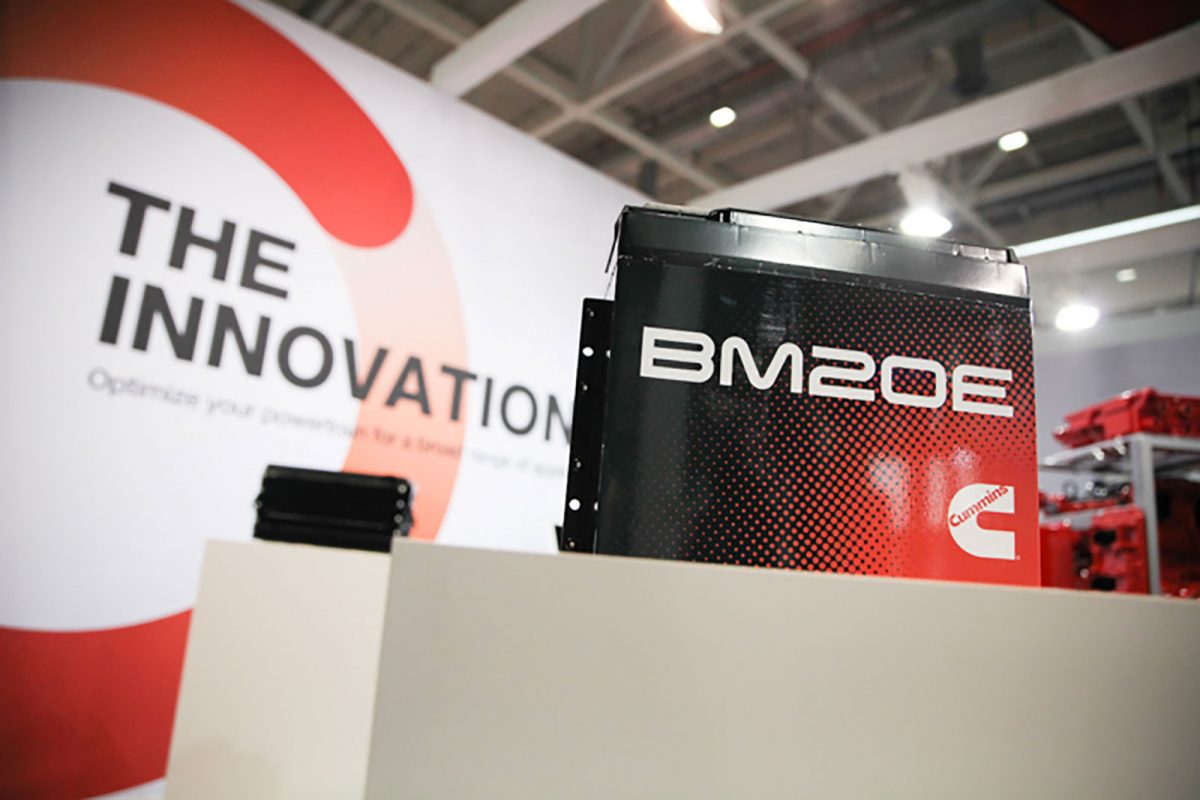 Engine manufacturer Cummins has unveiled its new lithium-ion battery range at the recent Battery Show Europe in Hannover, Germany. Cummins is the world's largest independent designer and manufacturer of diesel engines and they power more types of equipment in more markets than any other engine brand so to see them switching to electric is a seriously big deal.
Their new range includes battery packs and battery modules that can be integrated expertly with Cummins' new electric and hybrid powertrain portfolio, providing customers with a broad range of flexible, scalable power solutions for small and large commercial applications.
"With a 100-year-long track record of powering our customers' success, Cummins is leading the way in transforming the future of transportation with our cutting-edge lithium ion battery line up that's part of a diverse power portfolio," said Andrew Penca, General Manager, Battery Systems at Cummins. "Cummins is committed to investing $500 million in electrification over three years. These investments include innovation of fully electric and hybrid power solutions that will serve our markets as they adopt electrification."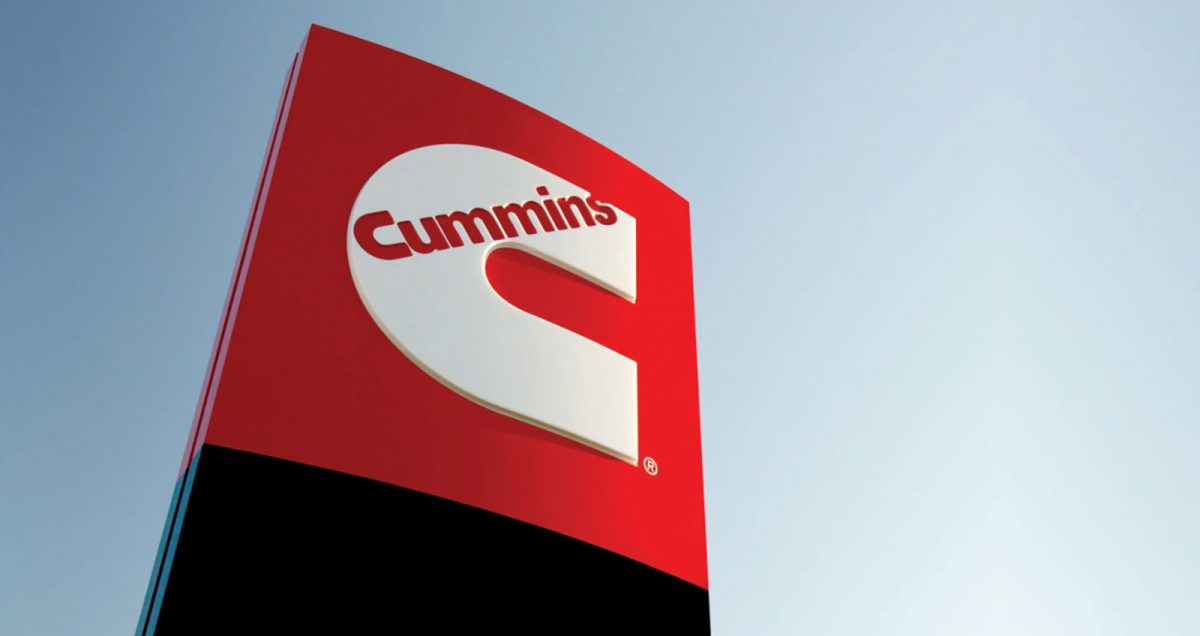 The range includes the BP74E (74 kWh battery pack), BP35E (35 kWh battery pack), BM44E (4.4 kWh battery module) and BM20E (2.0 kWh battery module). These Cummins-designed and built batteries utilize Li-ion technology with a high energy density and proprietary control technology maintaining a high battery performance for a longer zero emission range.
The modular design allows the system to be scaled and aligned with the capability and duty cycle of the application. Cummins broad expertise ranges from low voltage packs (BM44E and BM20E) that power material handling applications to high voltage energy dense battery systems (BP35E and BP74E) that have the energy needed for long range buses and trucks.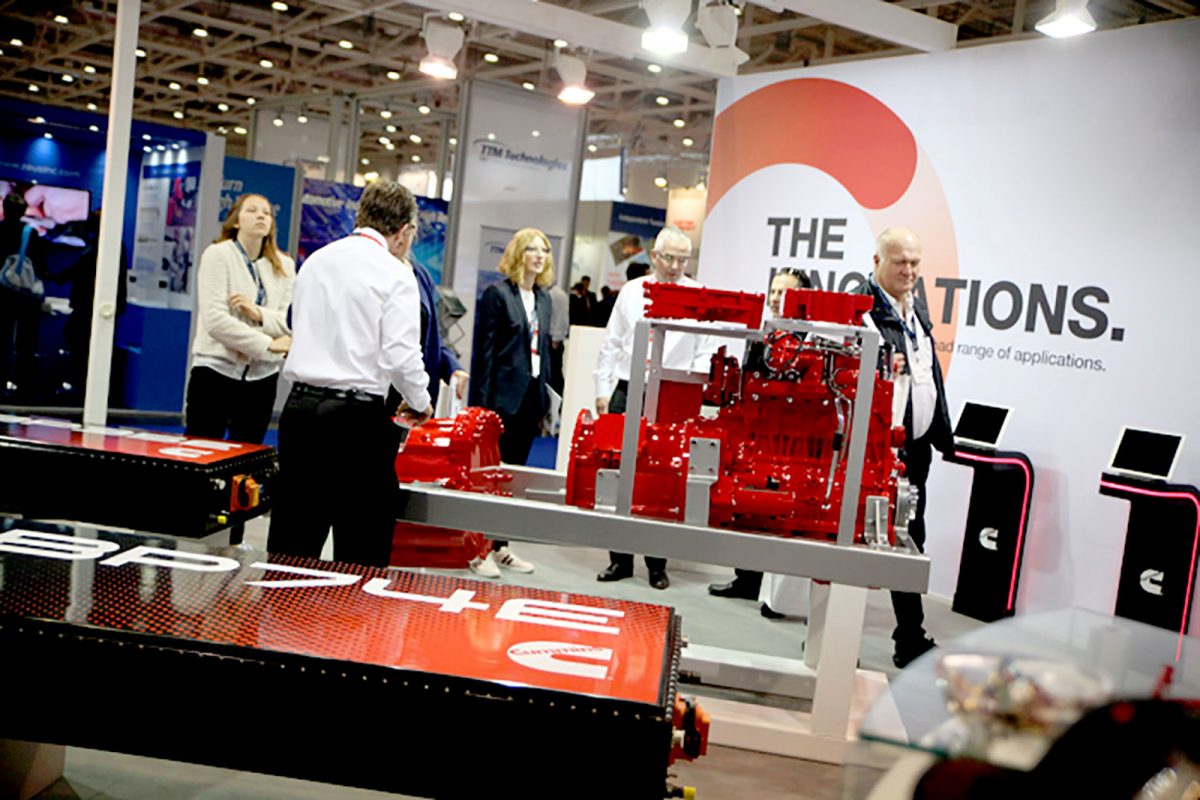 Also on show was a wheeled loader powered by a Cummins Hybrid Power Plug In (HPP) system (a "REEV"), which combines battery power utilizing the BP35E with a compact engine-generator, using a 4-cylinder Stage V F3.8 engine. The high-density battery enclosure and engine can be sized to deliver the best balance between ultra-low emission and zero emission operation for a variety of equipment from mobile cranes to wheeled loaders.
"With our recent battery pack acquisitions in the United States and United Kingdom, Cummins now has unique Lithium ion battery pack design expertise across the entire energy storage spectrum," said Penca. "We are pleased to release this new lineup and showcase how we are using our century's worth of deep customer and market expertise, as well as our robust global service network, to deliver electric and hybrid products tailored specifically to fit our customers' needs."
Credit : Cummins & The Battery Show Europe