Mazda, Toyota and Denso join forces to develop electric vehicle technology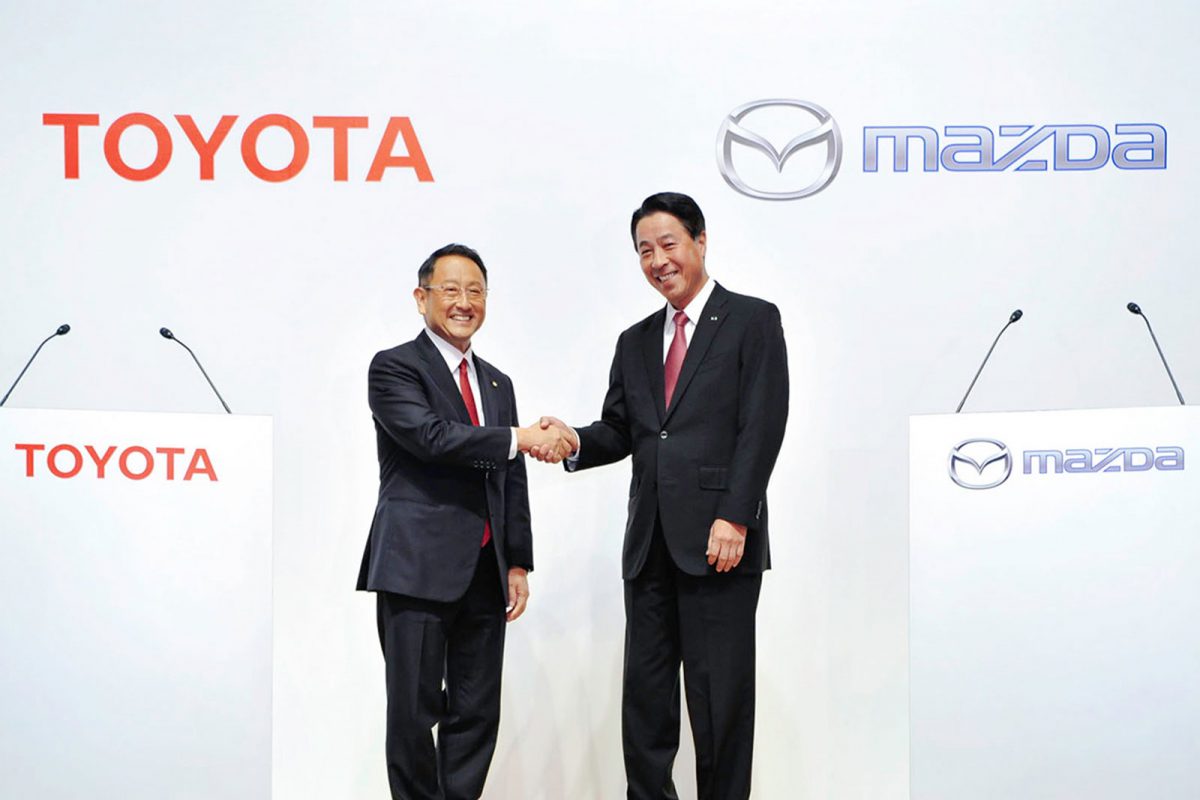 In a recent announcement Mazda, Toyota and Denso confirmed that they are joining forces to develop electric vehicle technology. The three companies have also agreed to establish a new company, EV C.A. Spirit, as a joint development center consisting of "selected engineers to ensure the efficient implementation of the joint technological development projects."  (Photo above Toyota CEO Akio Toyoda, left, and Mazda CEO Masamichi Kogai)

In a joint press release they said :- "As countries and regions around the world adopt increasingly stringent policies to help reduce greenhouse gases, new regulations that mandate a certain proportion of electric vehicle sales are beginning to emerge. Complying with these environmental regulations, while ensuring the sustainable growth of our companies, requires the development of a wide range of powertrains and technologies. We regard electric vehicles (EVs) as a key technological field in this process alongside fuel cell vehicles."
Toyota are contributing 90 per cent of the 10 million yen seeding fund but the companies say they will be "dedicating an equal amount of development resources." Initially there will be a staff of around 40 employees sourced from the three parent companies and it will be headquartered in Nagoya, near Toyota City.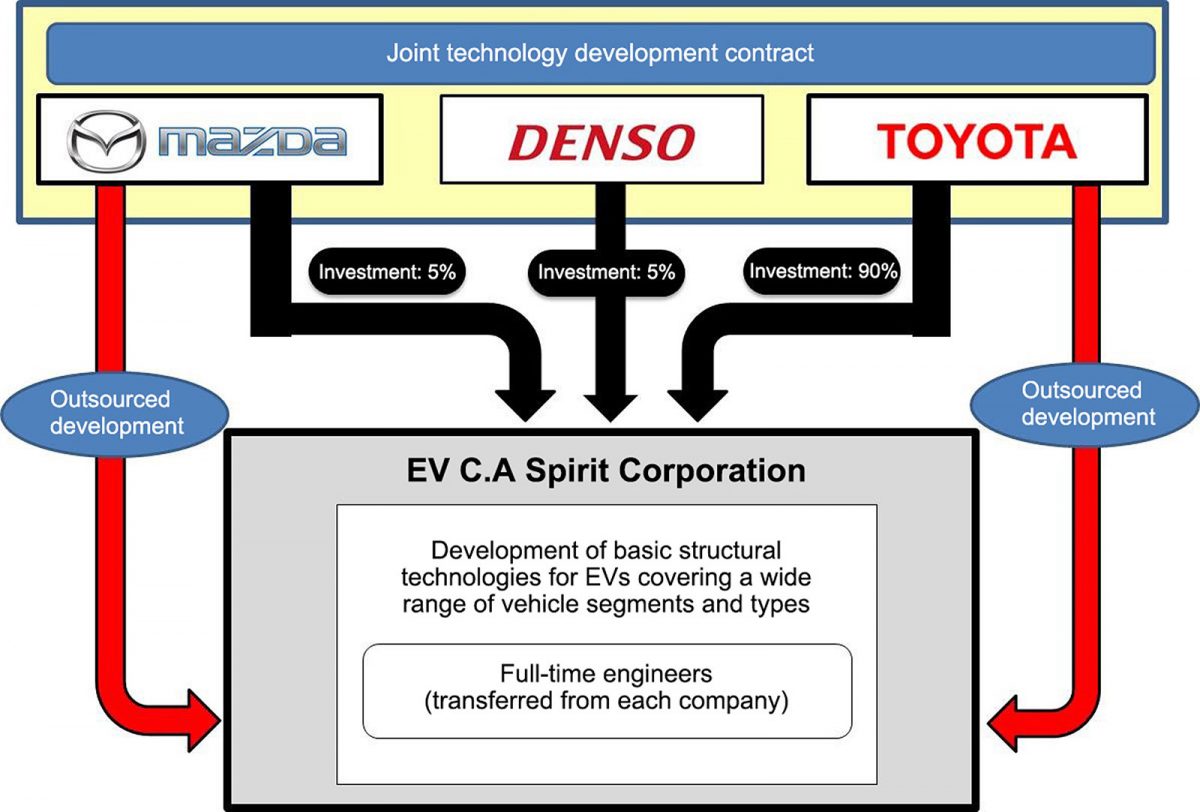 Mazda have been reluctant to electrify their vehicles and Toyota have been pushing hydrogen fuel cells however they say they have decided to form a partnership in order to deal with "new regulations that mandate a certain proportion of electric vehicle sales".
They also said that "The huge investments and time required to cover all markets and vehicle segments is a pressing issue for individual automakers when responding to the widely varying demand for vehicles around the world".
"Mazda, Denso, and Toyota have decided to jointly develop basic structural technologies for EVs capable of covering a wide variety of vehicle segments and types to ensure flexible and rapid response to market trends. This agreement covers a diverse range of models, from minivehicles to passenger vehicles, SUVs, and light trucks, and aims to innovate the development process by combining the strengths of each company, including Mazda's bundled product planning and prowess in computer modeling-based development, Denso's electronics technologies, and the Toyota New Global Architecture (TNGA) platform."
Mazda and Toyota will develop their own EVs by using the technology and components created by the joint venture. "Each company will be responsible for the development of specific vehicles, and the procurement of parts will be unaffected by which suppliers participate at this fundamental technology development phase," Toyota spokesman Jean-Yves Jault said. "Each company will have complete freedom to make its own decisions about product development."
Credit: Toyota, Mazda