Mercedes-Benz to invest $1 billion to build electric vehicles and batteries in the USA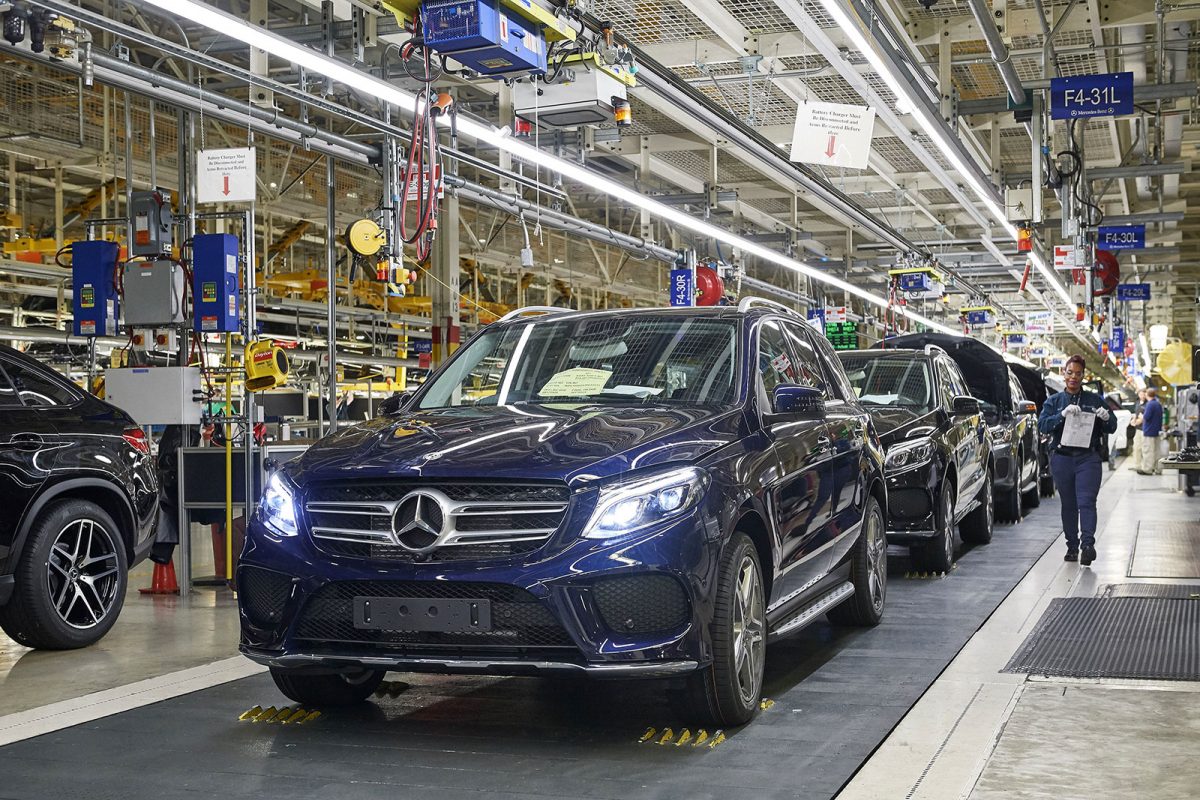 Mercedes-Benz  have announced today they are going to invest $1 billion to build electric vehicles and batteries at their plant in Alabama, USA. This is a strategic move by Mercedes-Benz to start production of electric passenger cars in the USA as part of its worldwide electric initiative. With President Donald Trump's bid to curb imports and hire more workers locally plus sales of luxury sedans in the USA slowing, foreign owned manufacturers are looking to invest more into EV and SUV production in the USA.
Rival German luxury automaker BMW said in June it would expand its U.S. factory in South Carolina, adding 1,000 jobs, Volkswagen president Herbert Diess recently said the company expects to bring electric SUV production to the United States plus Japan's Toyota and Mazda said in August they would join forces to build a new U.S. factory capable of producing up to 300,000 vehicles a year.
Mercedes-Benz have already revealed that they will no longer sell diesel cars in the US partly due to an investigation by the EPA and U.S. Department of Justice, amid fears of a Volkswagen style recall, and bans in numerous cities because of real world tougher emissions testing.
The Alabama plant will manufacture SUV models for the company's EQ brand. More than 600 new jobs will be created by Mercedes investment which includes building a facility in 2018 to produce batteries for zero-emission vehicles. The new battery plant will be built near the existing passenger-car plant, making it the fifth factory in the global battery production network of Mercedes-Benz Cars with sites on three continents.
Mercedes-Benz opened its Alabama plant more than 20 years ago, and it now produces the bulk of its global production of crossover SUVs, many of them exported around the world.
By 2022 Mercedes will electrify their entire range offering customers at least one electrified alternative in all vehicle segments from smart to large SUVs. The company is planning to offer more than 50 electrified vehicle variants and the first EQ series model, EQC, will go into production in 2019.
European auto manufacturers have also seen Tesla erode their sales of luxury sedans with the Tesla Model S selling over 100,000 vehicles to their target market around the world and are now keen to get that business back.