Mini Australia confirms the plug-in hybrid Mini Countryman SE All4 will be available in 2019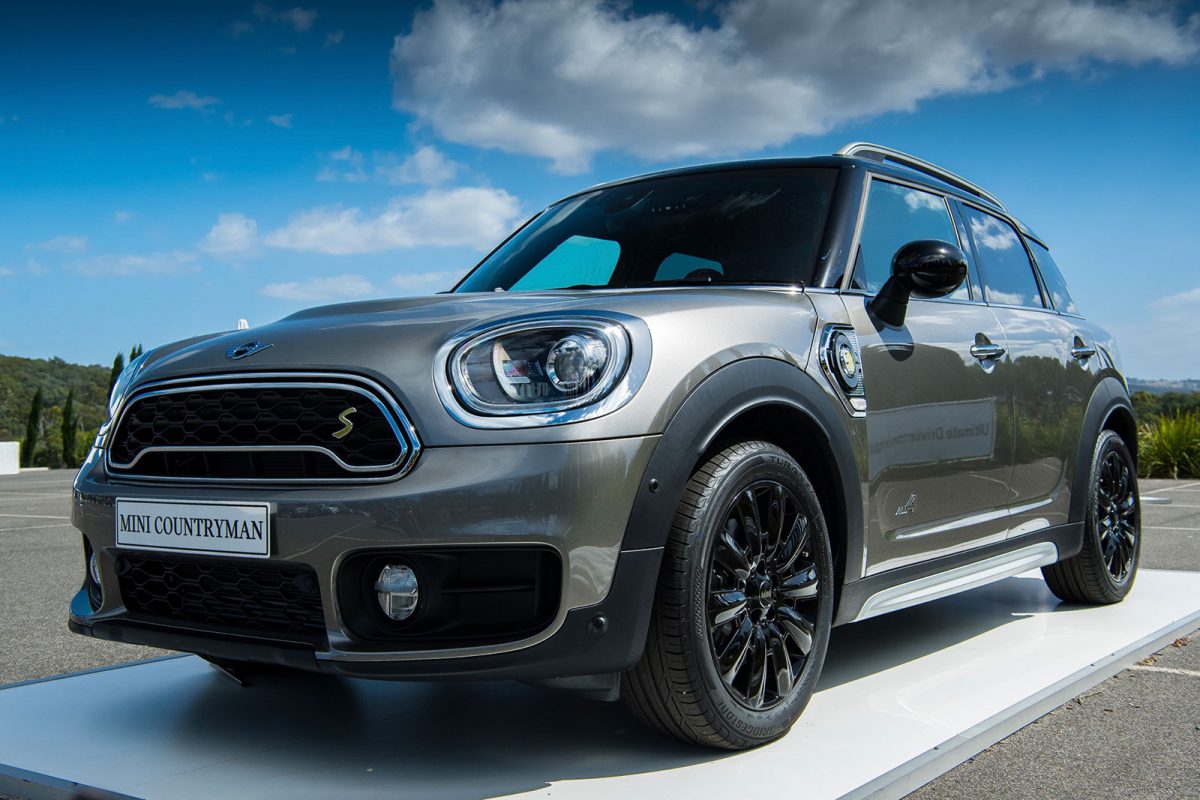 MINI Australia have confirmed the plug-in hybrid Countryman S E All4 will be available in the Australian market from the second quarter of 2019.
The hybrid system is composed of a 1.5-litre, three-cylinder turbocharged petrol combustion engine, which drives the front wheels. This engine develops peaks of 100kW and 220Nm and drives through a six-speed Stepronic automatic transmission.
A synchronous electric motor powers the rear axle, via a two-stage, single-speed transmission. It produces a 65kW power peak, with 160Nm of torque that is instantly available. Combined output is rated at 165kW, enabling a 0-100km/h time of only 6.8 seconds, while an electronically-controlled interaction between the two power units enables all four wheels to be driven when required, maximising traction.
In normal driving the Countryman S E All4 relies solely on the electric motor, at speeds of up to 80km/h. From this point, the combustion engine is gently engaged, ensuring a continued flow of smooth, responsive power at all speeds.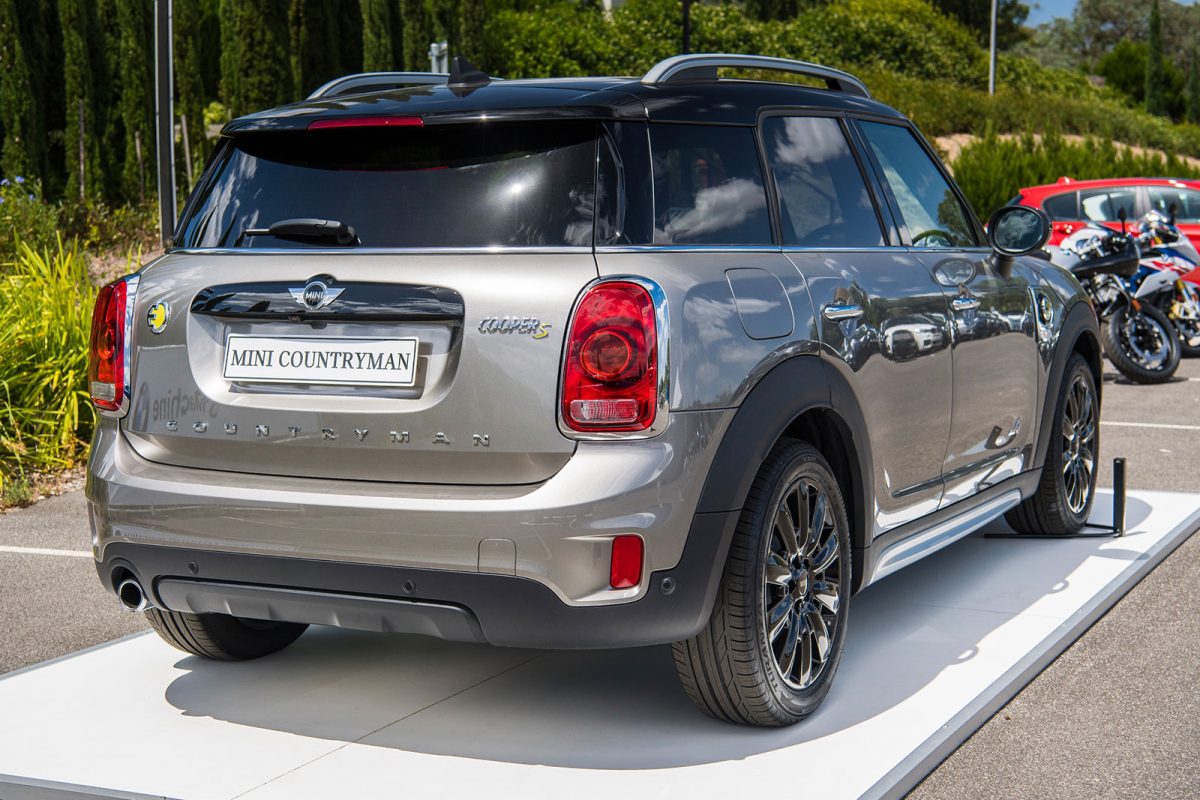 Lithium-ion battery pack offers a range of charging options
Located underneath the rear seat, the lithium-ion battery pack offers 7.6kWh gross capacity. Using the supplied charging cable, the MINI Countryman S E All4 can be charged using a standard domestic socket. Via this method, charging the lithium-ion battery pack to 80 per cent is completed in 3 hours, 15 minutes.
Customers can also purchase a MINI Wallbox, which can be installed at a place of work or home, for example. When using the Wallbox, the same recharge is completed in only 2 hours, 15 minutes. The battery pack carries a six year, 100,000km warranty.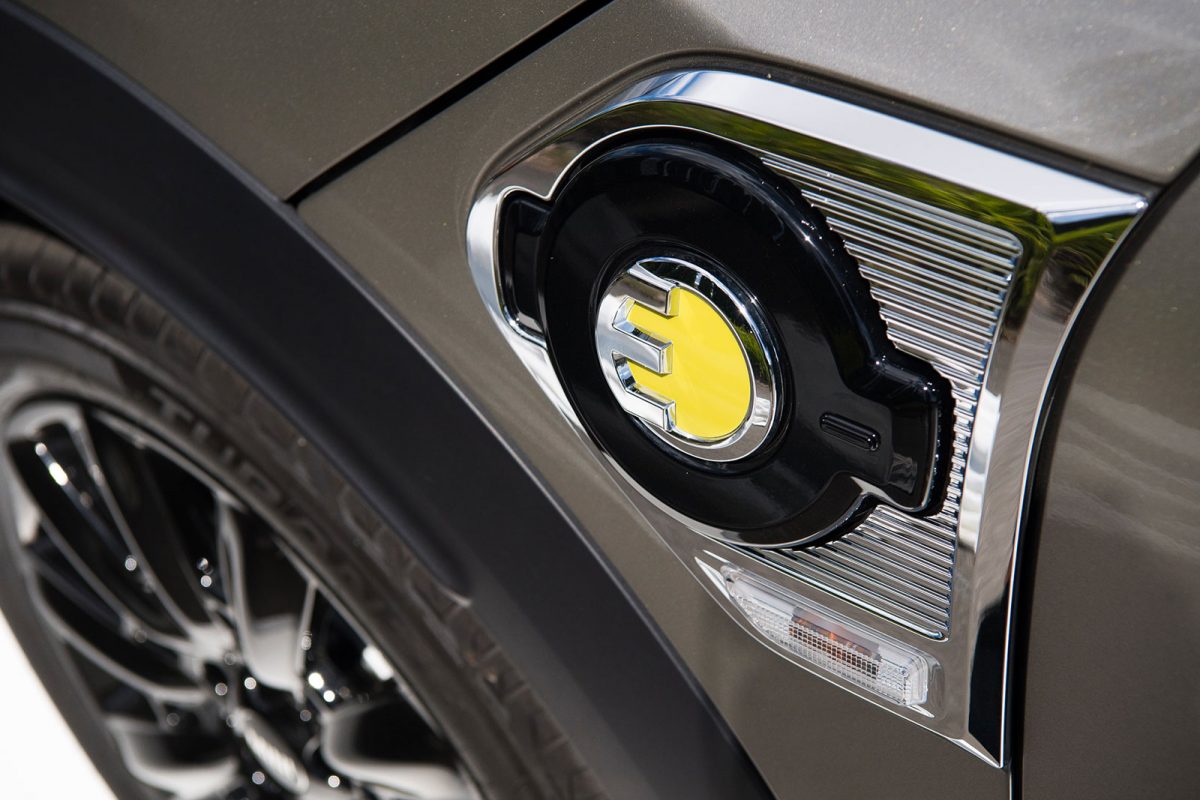 eDRIVE system creates distinct driving experiences
The MINI Countryman S E All4's interior houses a unique toggle switch. Marked eDRIVE, it enables the driver to switch between drive modes to ensure the appropriate blend of performance and efficiency. In MAX eDrive mode, the Countryman S E All4 relies on pure electric power at speeds of up to 125km/h.
The default AUTO eDrive harmoniously blends combustion and electrical power, erring towards maximum efficiency but always adaptable. In this mode, pure electric driving is possible at speeds of up to 80km/h. A SAVE BATTERY mode biases power supply towards the combustion engine, allowing the battery pack to recharge on-the-fly.
Credit: Mini Australia