Mitsubishi e-Evolution – A "very high performance" 4WD EV concept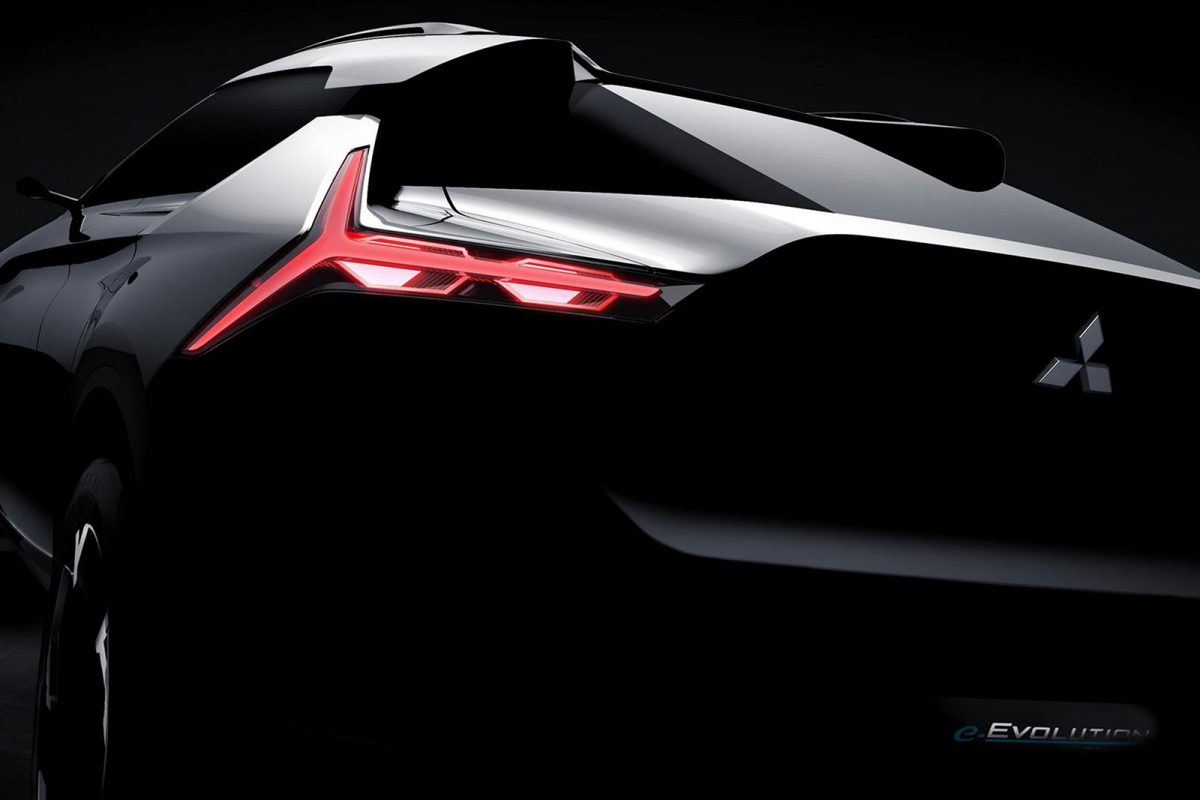 Mitsubishi Motors have released a teaser image and a few details about an exciting new "very high performance" EV concept car to be released at the Tokyo Motor Show next month.
After the recent announcement of the Renault, Nissan and Mitsubishi Motors Alliance 2022 plan, which intends to launch 12 pure electric vehicles by 2022, we should see lot's of EV development news coming out of Japan and this is the first.
According to Mitsubishi "the 45th Tokyo Motor Show will be like no other before for Mitsubishi Motors – a true milestone event where the corporation will wave the flag under new circumstances to usher a new era of long term growth and sustainable development, returning to where it belongs to better embrace the future."
The world premiere of their all-new flagship concept car, the MITSUBISHI e-EVOLUTION CONCEPT is being called a "beacon for this renewed ambition".
We don't know too much about the concepts specifications but Mitsubishi are describing it as a "very high performance automobile which will blend Mitsubishi Motors' signature 4WD and electric powertrain know-how with advanced Artificial Intelligence technology under a low slung aerodynamic SUV Coupe shape."
With Mitsubishi's long history of producing rally bred performance cars under the Evolution badge we hope that this is something really special to carry on that legacy.
We'll have more details soon as the Tokyo Motor Show opens its doors on October 25th.