ŠKODA announces VISION iV based on Volkswagen's MEB modular electric car platform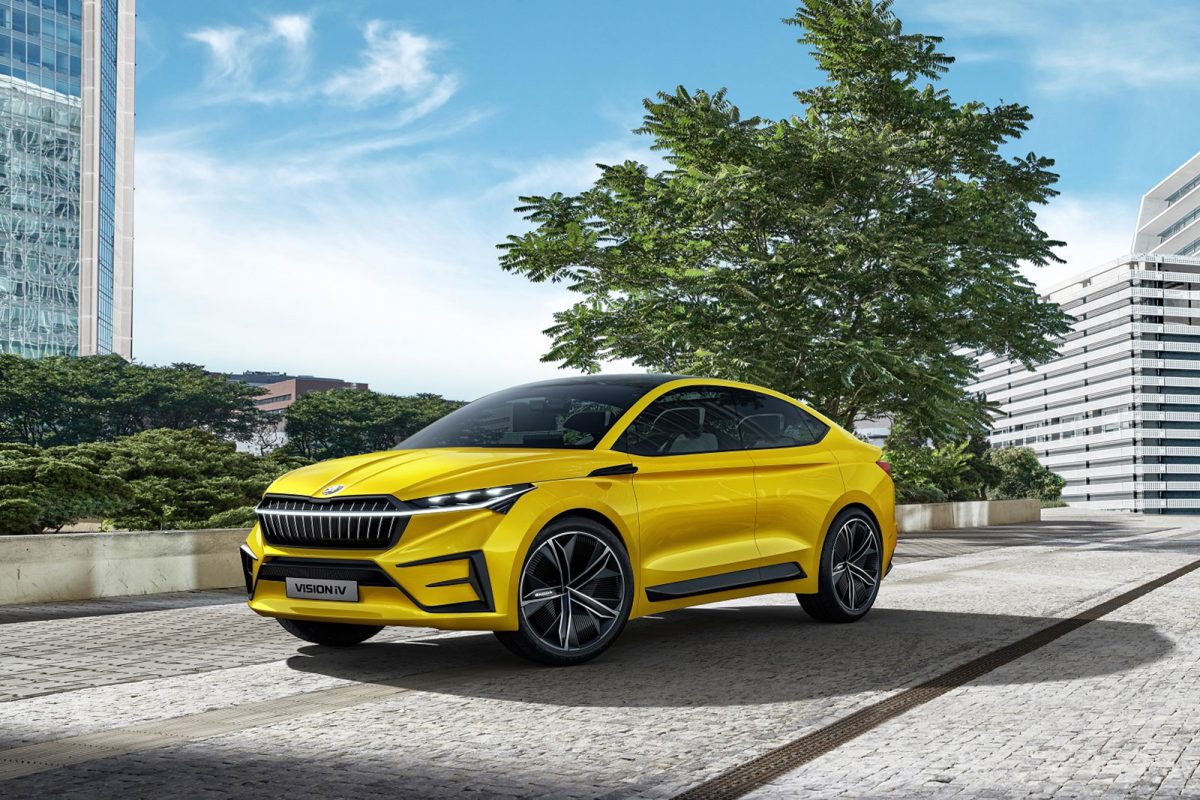 ŠKODA intends to continue its success story in its most important single market by entering the e-mobility sector, which is growing rapidly – particularly in China. At Auto Shanghai 2019 ŠKODA has released the VISION iV and the KLEMENT two-wheel concept, unveiling its dynamic, innovative and sustainable vision of the future for the Chinese market.
Bernhard Maier, ŠKODA AUTO CEO, said, "We deliver every fourth ŠKODA to China. It is our most important single market. Last year, we increased our deliveries there by 4.9% to 341,000 vehicles and we thus exhibited stronger growth than the overall market. I'd like to thank all of our customers in China for placing their trust in our products. Our SUV campaign is a key success factor. All four SUVs – the KAMIQ, KAROQ, KODIAQ and KODIAQ GT – have been very well-received amongst our customers in China. For us, this is a great incentive to make the ŠKODA brand even more well-known, popular and successful in China."
The VISION iV provides a concrete look ahead at a future production vehicle. The brand's first all-electric model to be based on the modular electric car platform will be launched in Europe as early as 2020.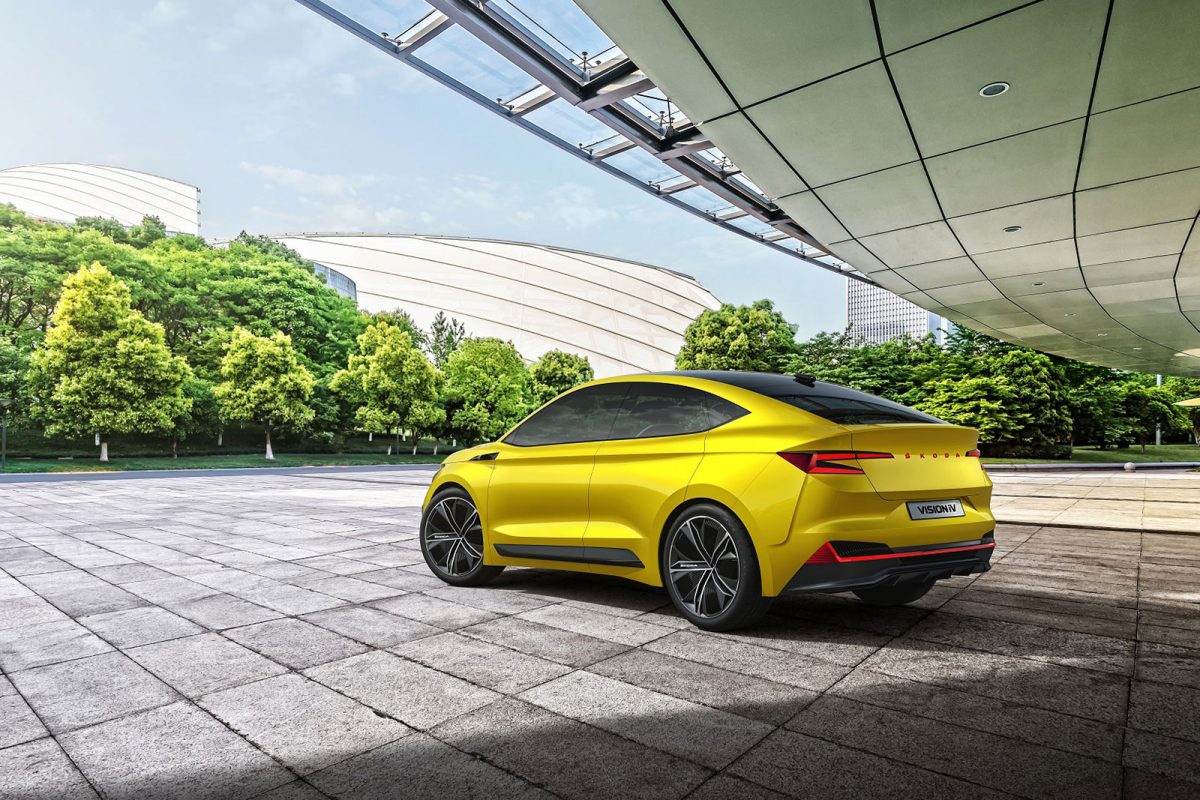 The VISION iV is the first electric ŠKODA to be based on Volkswagen Group's MEB modular electric car platform. The compact, high-voltage battery lies between the front and rear axle in the car's underbody, where it is also optimally protected.
The liquid-cooled lithium-ion battery delivering 83 kWh can be charged to 80 per cent in 30 minutes using a cable. The car also boasts a maximum range of up to 500 km in the WLTP cycle.
The zero-emission car is powered by an electric motor on the rear axle, which delivers 150 kW (204 PS). The VISION iV's top speed is 160 km/h. It can reach a speed of 100 km/h from a standing start in just 9 seconds; the short burst from 80 to120 km/h only takes 6.4 seconds.
Alternatively, for the production car that is to follow there will also be an all-wheel-drive variant featuring two electric motors. This variant will have a total power output of 225 kW (306 PS), allowing the VISION iV to reach a maximum speed of 180 km/h and accelerate from 0 to 100 km/h in just 5.9 seconds. Its range remains unchanged at 500 km.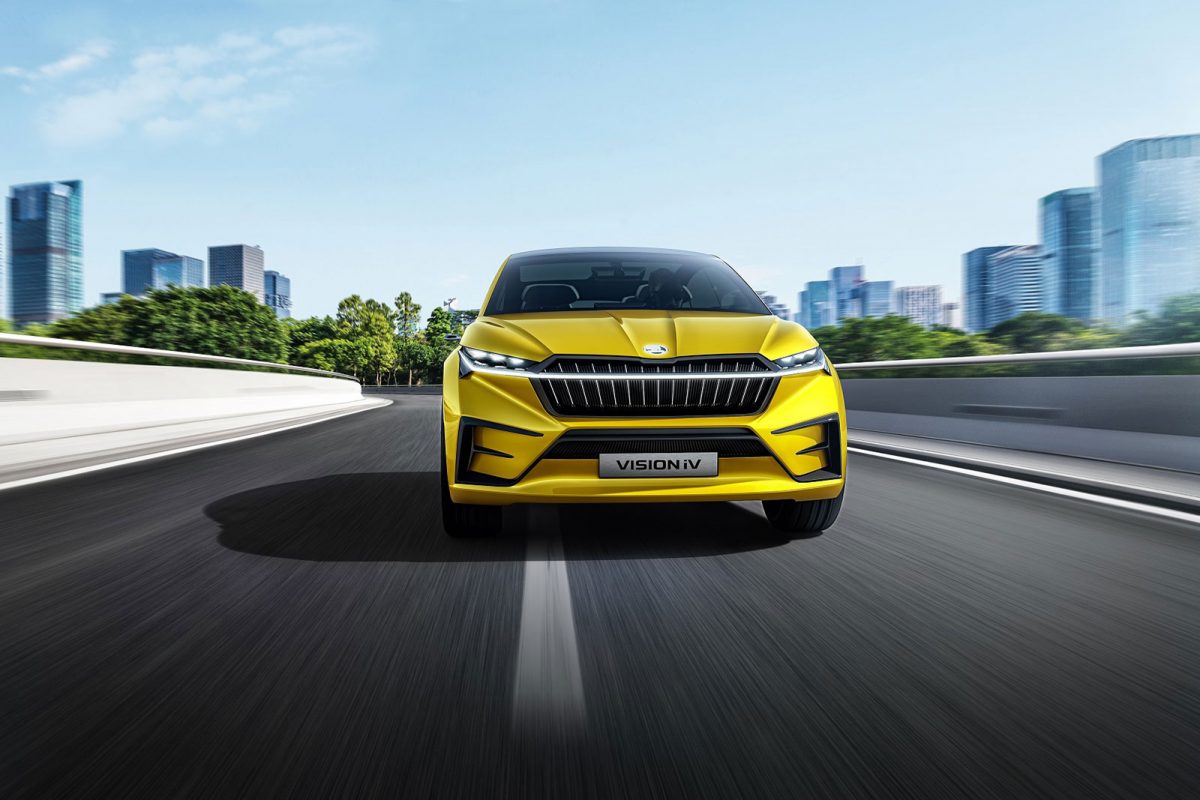 The concept study features plenty of space within its sporty, aerodynamic and emotive body. Other prominent details include illuminated glass inserts in the vertical slats of the ŠKODA grille and cameras instead of classic wing mirrors. The multi-level arrangement of the instrument panel and centre console as well as a seemingly floating central screen add a new dimension to the interior.
Innovative technologies provide more safety and comfort; infotainment and digitalisation also mark the beginning of a new era. Smartphones are directly integrated into the infotainment system and can even be used as a digital key for unlocking the car.
Credit: Skoda