The Workhorse Group is electrifying the truck world with $300 million worth of pre-orders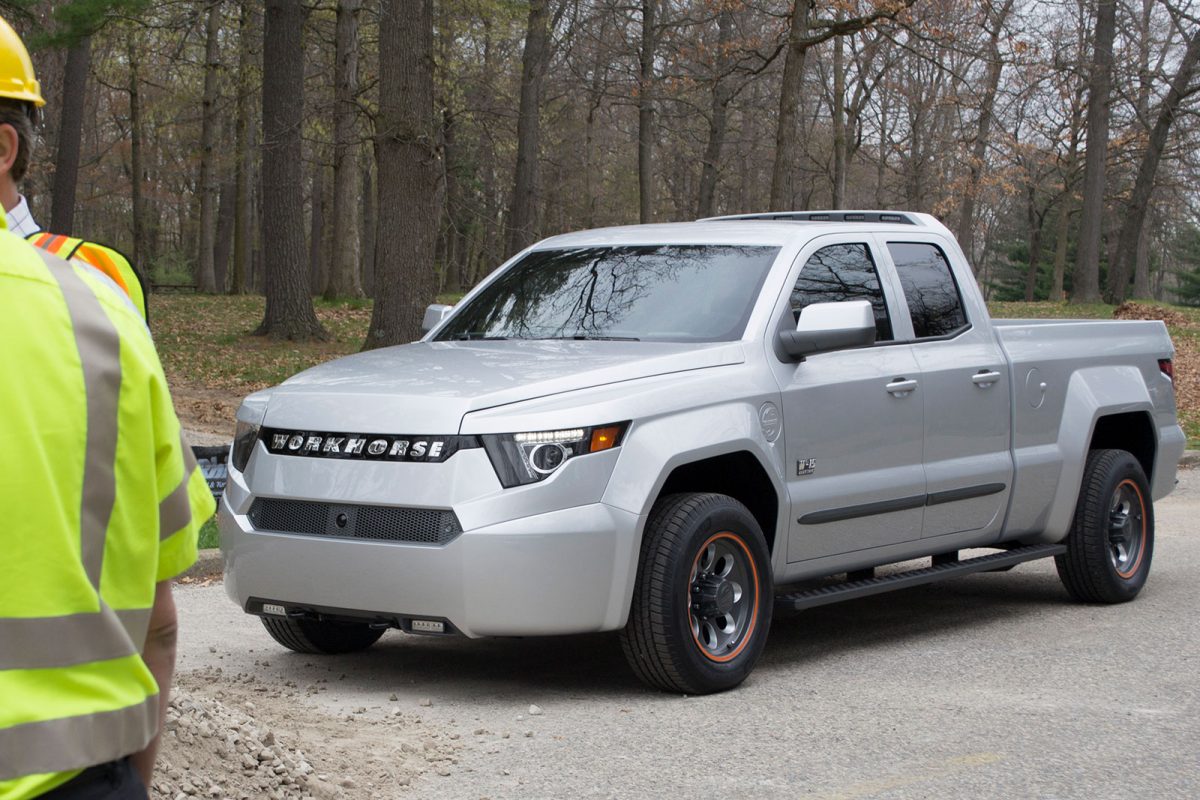 When the number 1, 2 and 3 best selling vehicles in the USA are pick up trucks then it is pretty surprising that the major manufacturers have not made any mention of a hybrid or EV version appearing soon in their product lineups. We know that Tesla have their sights set on developing one but with the Model 3 "production hell" that they are going through it could be some time before they develop one.
This convinced the team at the Workhorse Group that it was the perfect opportunity to step up and go from being a company converting fossil fuel vehicles to electrification to being an manufacturer in their own right.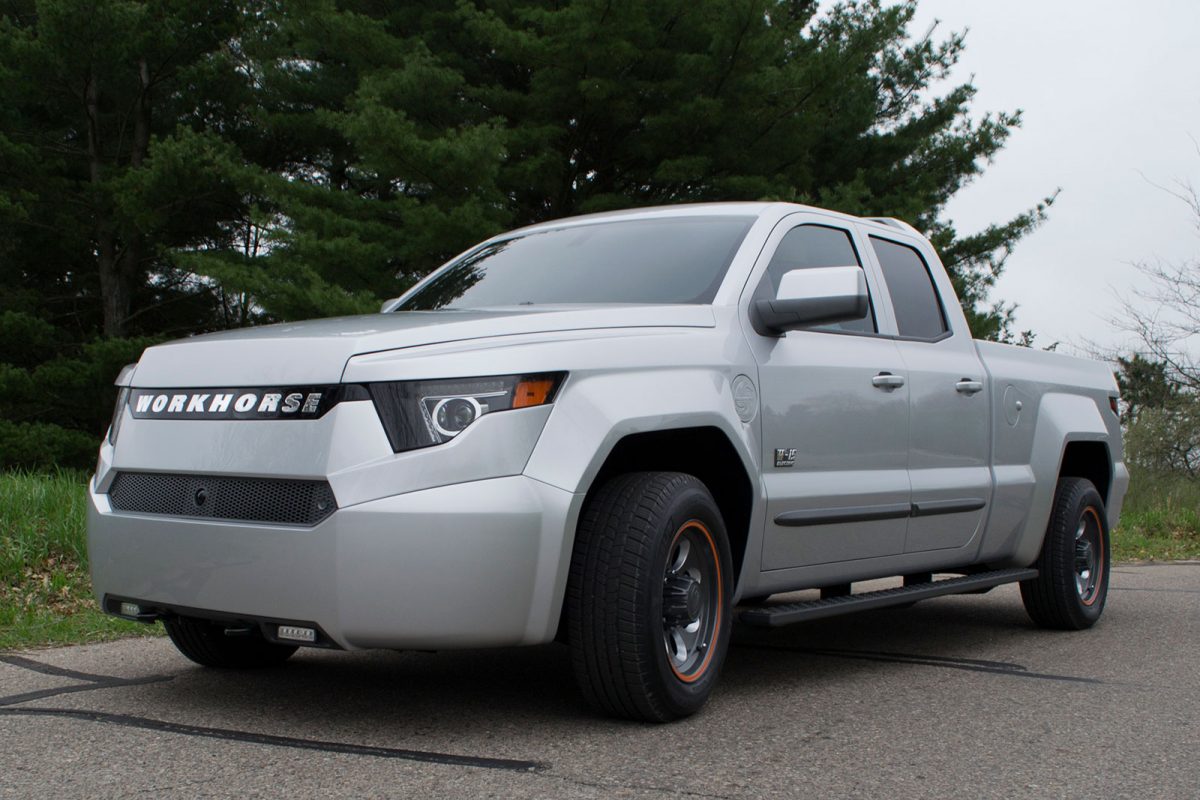 Earlier this year they announced the W-15 electric pickup truck, the first plug-in range extended electric pickup built from the ground up by an OEM. Technically a PHEV, the W-15 is powered by lithium ion battery cells from Panasonic to provide an 130 km all‑electric range, while the onboard petrol generator works as a range extender to recharge while driving.
Its dual electric motors provide 460 horsepower, and push it from 0-60 miles per hour in 5.5 seconds. It can carry 1 metric ton of cargo in the bed, and is rated to tow 2.3 metric ton. Its battery can also serve as a mobile power supply with a 7.2-kilowatt, 30-amp outlet on the side that can be used to power tools or other equipment.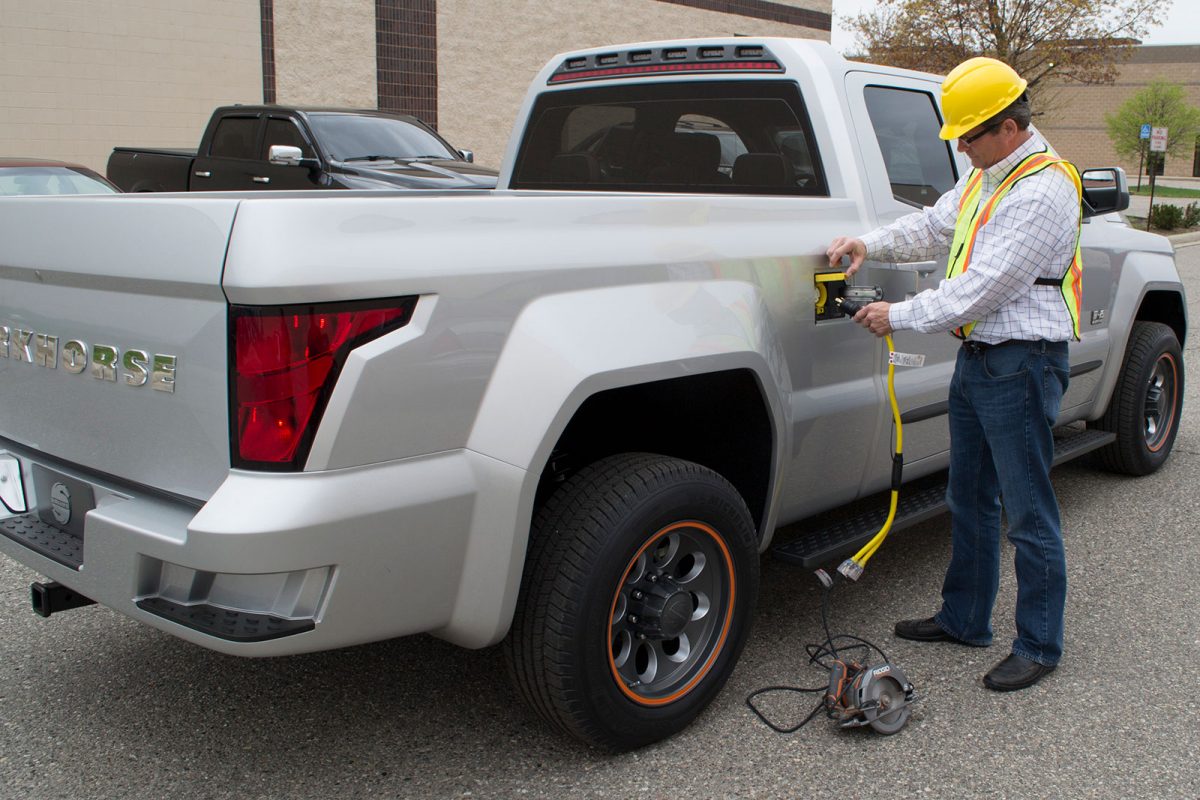 In a recent interview with Autoblog Workhorse CEO Steve Burns said that they had almost $300 million worth of pre-orders for the W-15 (and already had 4,650 letter-of-intent pre-orders when it was unveiled in May), which it plans to begin building in late 2018. "All fleets" so far, Burns said. "We're just doing fleets, to start. We do have an immense amount of individuals that have written us and want it, but we haven't gone that route yet."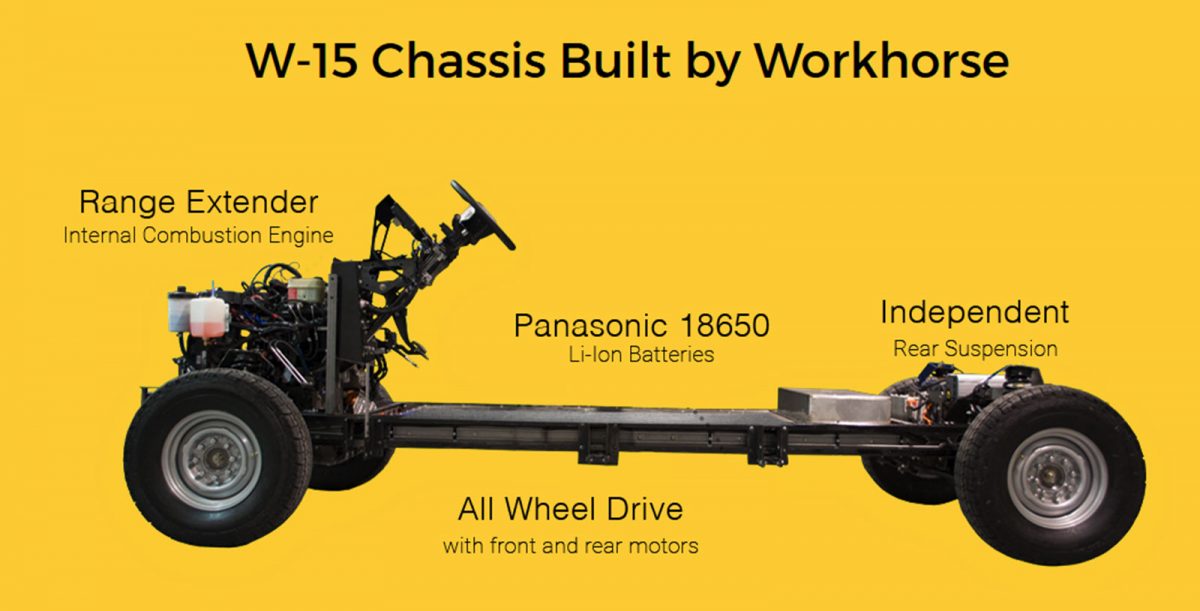 Burns was asked why the range extender and not go pure electric? "The thing with pickup trucks," said Burns, "is they're kind of different than a passenger vehicle in that suddenly they can double their weight, right? They can tow something heavy. They can throw 3,000 pounds in the bed. So whatever range you thought you were going to get really can be diminished very quickly, and we think people would be disappointed. Fleet operators sometimes need to do more than 130kms a day, or carry a big payload, and the range extender is an insurance policy for them plus it also allows for a smaller battery pack, which helps keep the price down."
Credit: Workhorse Group and Autoblog