There's a new electric truck startup that plans to beat Tesla to the market – Thor Trucks
There is a new electric truck manufacturer that has appeared recently and it aims to beat the Tesla Semi to the market and it's called Thor Trucks.
Their prototype semi, the ET-One, is based on parts from other tractor-trailers but features a unique powertrain using in-house battery production. The ET-One chassis is from a Navistar truck and is running heavy-duty Dana axles and an off-the-shelf motor from TM4.
Thor build their own battery modules from cells and packs purchased from another manufacturer. "We don't want to literally reinvent the wheel," Thor co-founder Giordano Sordoni said. "We don't have a billion-dollar factory set up in Nevada."
The ET-One has a range of 300 miles (480kms), a full load capacity of 80,000 pounds, and will eventually retail for $150,000 USD.

Thor co-founders Gio Sordoni and Dakota Semler
Thor co-founders Dakota Semler and Gio Sordoni both had compelling reasons to taking on the likes of Tesla and Cummins. Gio, who suffered from asthma at a young age, grew up in Los Angeles, infamous for its unclean air while Dakota, who grew up around the trucking industry as his family ran a fleet of 150 trucks, became inspired as a teenager to try his hand at engine conversion and successfully converted his diesel truck to run on vegetable oil at 14 years-old.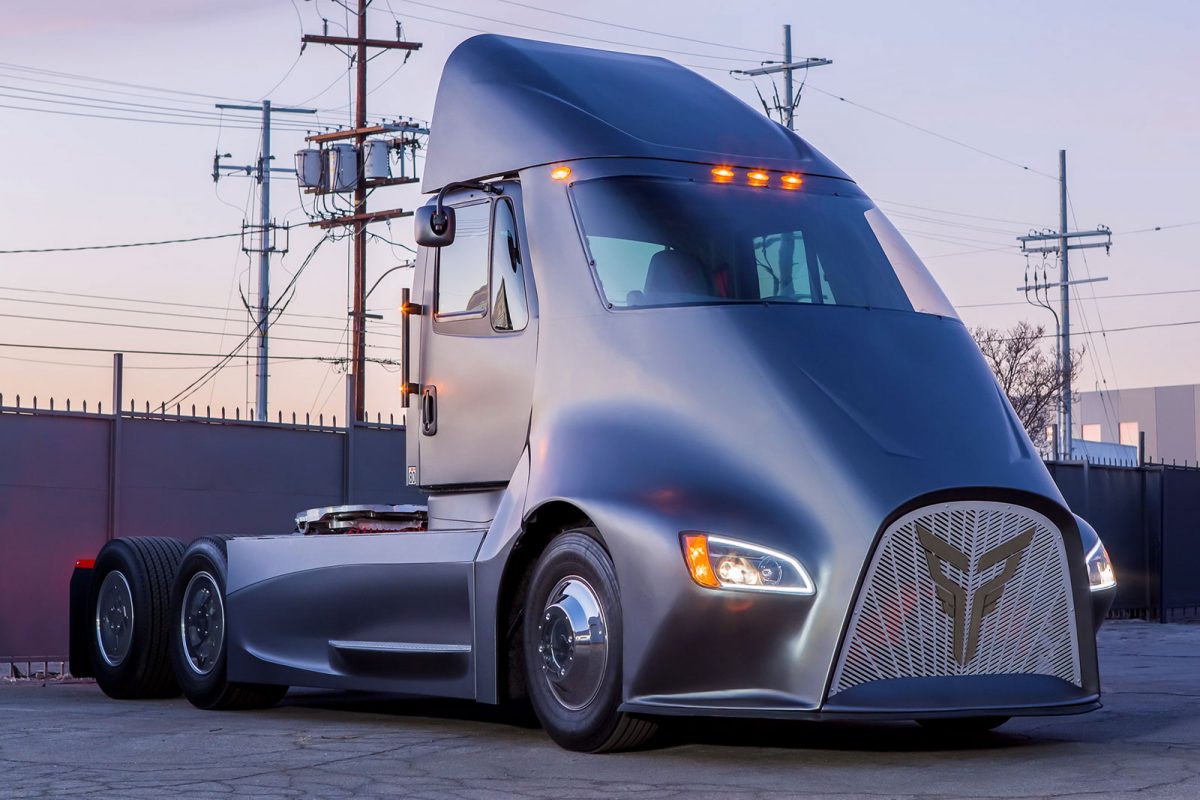 A quick Q&A with the team at Thor
What is Thor Trucks? What do they see themselves as?
Thor Trucks is a transportation lab whose is tackling fleet management problems. Their first product is an electric semi truck.
Thor Trucks thinks of themselves as an OEM and their intent is to brand and market their own products. Thor built the ET-One on a donor chassis to get a product on the road that demonstrates their innovative powertrain and battery technology. Thor has since brought on the engineering talent to develop a chassis on our own, and will be building trucks from the ground up beyond this prototype. We are in the business of building a product, then selling it whole.
Thor's ultimate goal is not vertical integration within the automotive industry so much as it is to partner with other players in the space. This kind of symbiotic collaboration will enable parties at all points on the supply chain to best maximize the potential of EVs to penetrate the market in a meaningful way. Whether it's working with OEMs and suppliers to help create the ideal batteries and bodies for each truck or working alongside fleet operators to assure efficient use of resources, Thor's long-term project, beginning with the ET-One, is to be the go-to resource for the future of the electric trucking industry.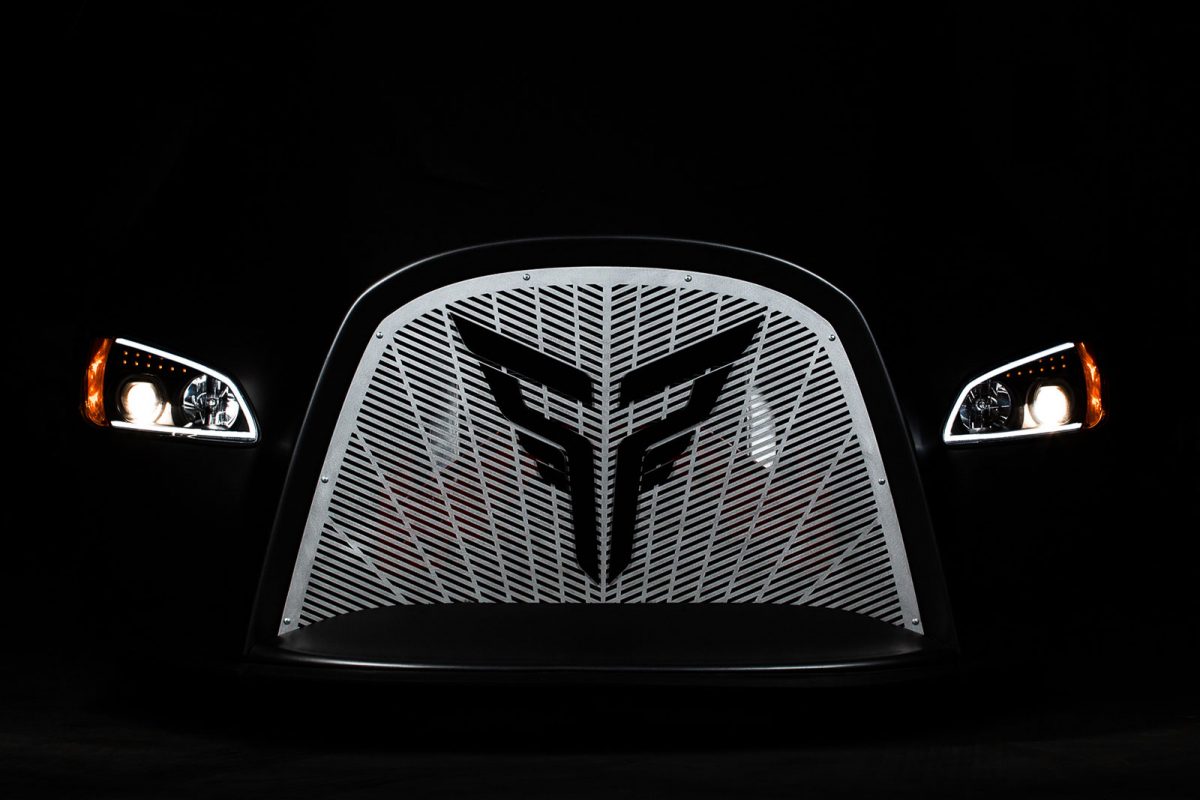 Who is the team behind Thor?
Thor's leadership team consists of a broad range of professionals across industries including consulting, logistics, automotive engineering, nonprofits and entrepreneurship.
Shared between co-founders Dakota Semler and Gio Sordoni is a wide range of entrepreneurial endeavors – from interning at a Mongolian venture capital firm to starting a wine-drinking safari attraction in Southern California – and the passion in tackling any problem, no matter how great the obstacles.
With their willingness to take on the automotive industry and supply chain is the expertise of other senior team members John Henry Harris (Senior Battery Mechanical Engineer) and Priyankar Balekai (Chief Product Officer), who between them have years of experience in automotive engineering and automotive product development, respectively.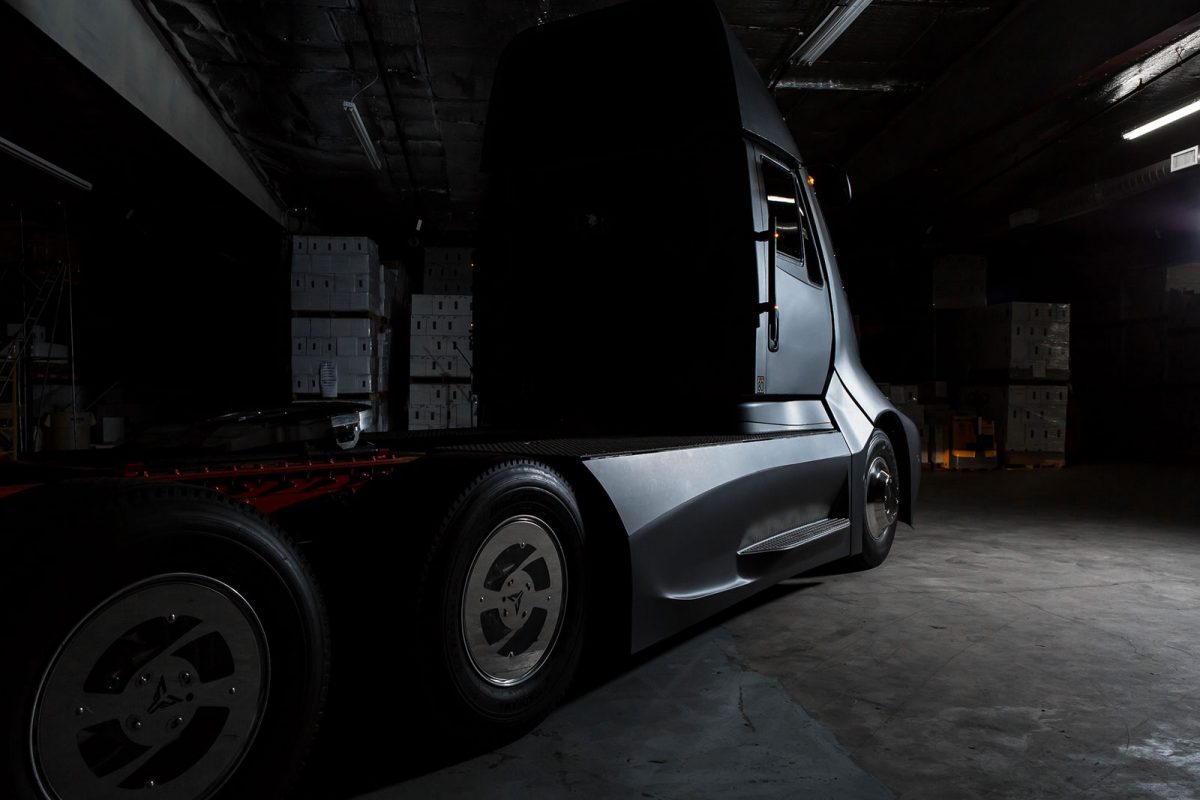 What is the co-founders impetus for tackling this space, especially given their lack of an engineering background?
Dakota and Gio both have very personal reasons for taking on the challenge of building an EV-oriented future of transportation.
Gio, who suffered from asthma at a young age, grew up in Los Angeles, infamous for its unclean air.
Dakota, who grew up around the trucking industry––thanks in part to his family's business––became inspired as a teenager to try his hand at engine conversion and successfully converted his diesel truck to run on vegetable oil, at 14 years-old. They are also both frustrated with the lack of short-term progress being made in this space; so much of the future-oriented automotive industry predictions require major technological developments and infrastructural overhauls that might take many years to put into effect. Thor's mission is to get a cost-effective, easily-implementable solution on the road now, one that proves that EVs are a competitive alternative to diesel trucks.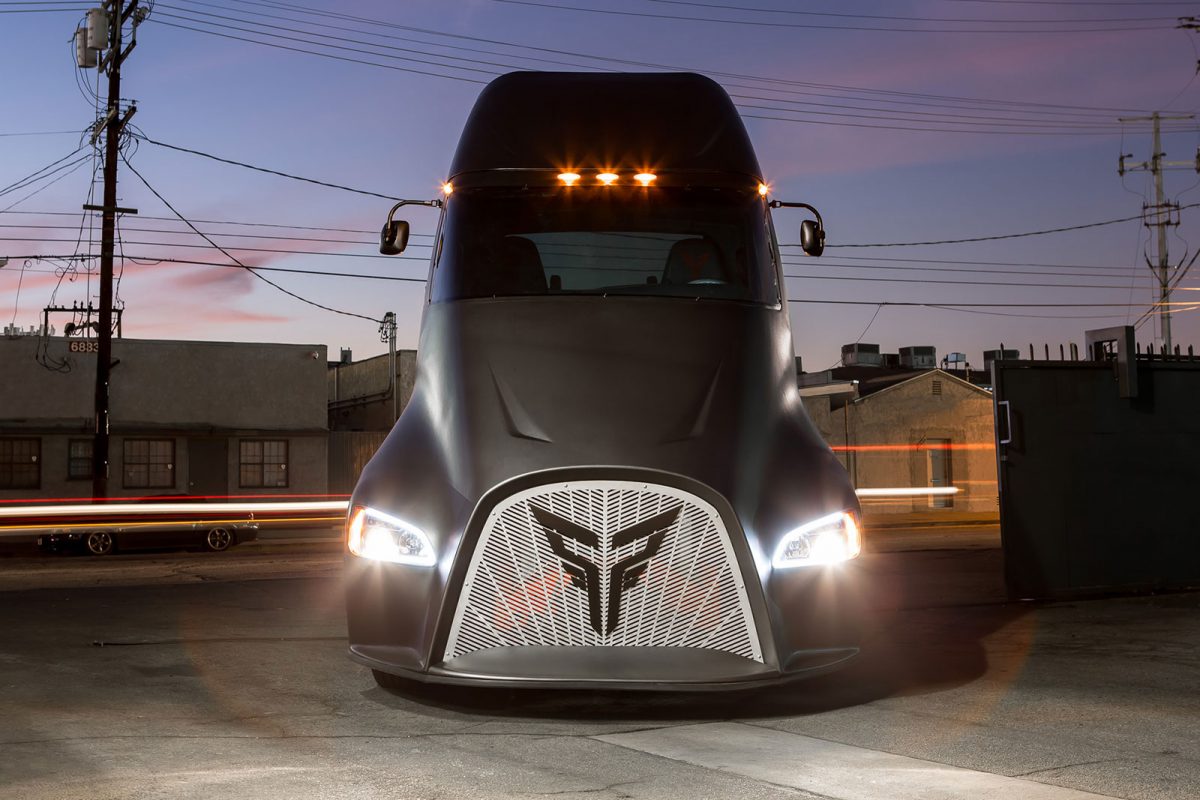 Why is Thor choosing to launch their company leading with the ET-One?
Known in the industry for being a challenge as difficult as building a functional electric airplane, the electric semi is, in many ways, the Holy Grail of transportation engineering. Many major companies in the tech world are trying, with varying measures of success, to tackle this problem.
Thor's team chose to tackle this engineering problem to show that, at every level of the supply chain (especially at the battery level, the most expensive element on a semi-truck), it is feasible to competitively create a cost-effective, reasonable solution to a space that many have dismissed as being too cost-prohibitive in an industry too entrenched by major players.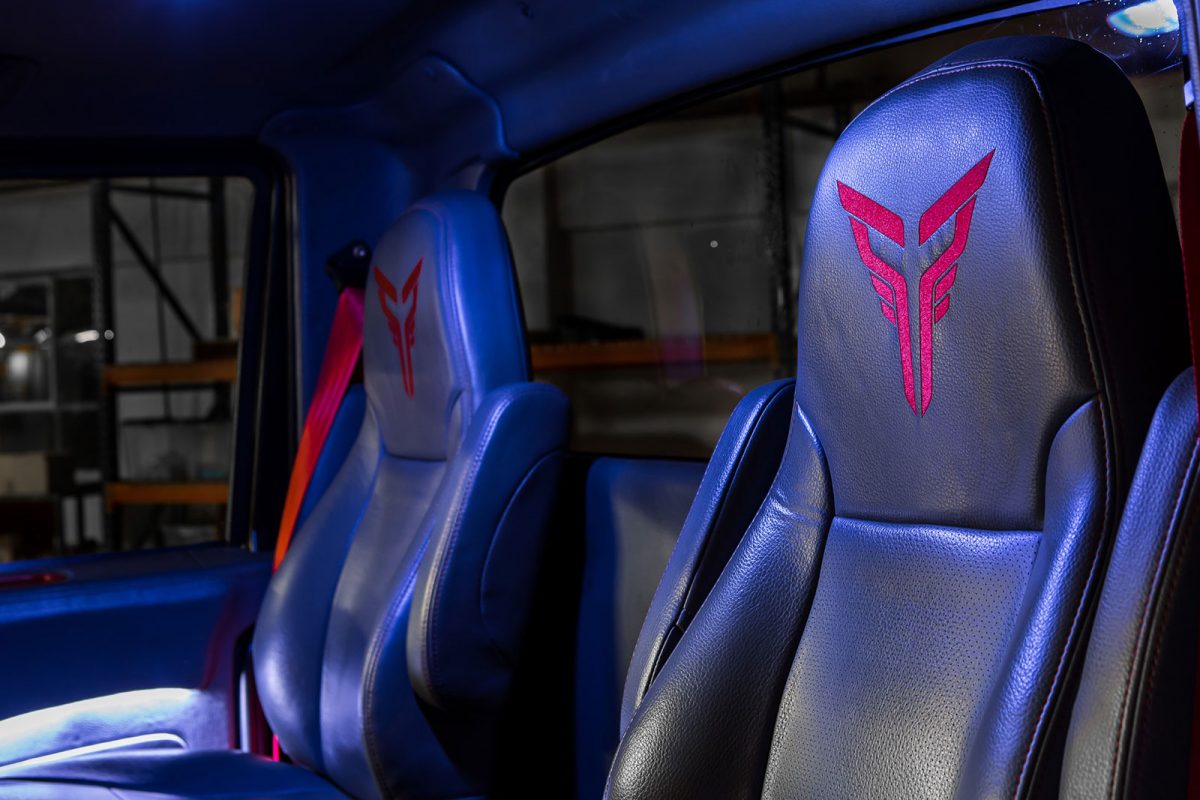 How does Thor plan to compete with or work alongside major automotive companies in this space?
Thor sees itself as being a valuable potential partner to many companies in this space, not a competitor. To the automotive manufacturers, they're exhibiting a proven concept: a reliable, cost-effective, environmentally-friendly electric truck that can ultimately replace the unsustainable diesel trucks that make up most fleets.
For fleet management companies, the goal is to prove that eco-friendly vehicles don't have to be simply vanity plays, occupying a few spaces in a huge fleet; Thor's model shows that electric vehicles can make up the whole fleet and can do so in a way that is ultimately cheaper and more sustainable than the current model.
By taking a DIY approach to researching and designing the entire ET-One in-house, Thor has shown that, up and down the supply chain, there are more cost-effective ways to approach automotive manufacturing and fleet management.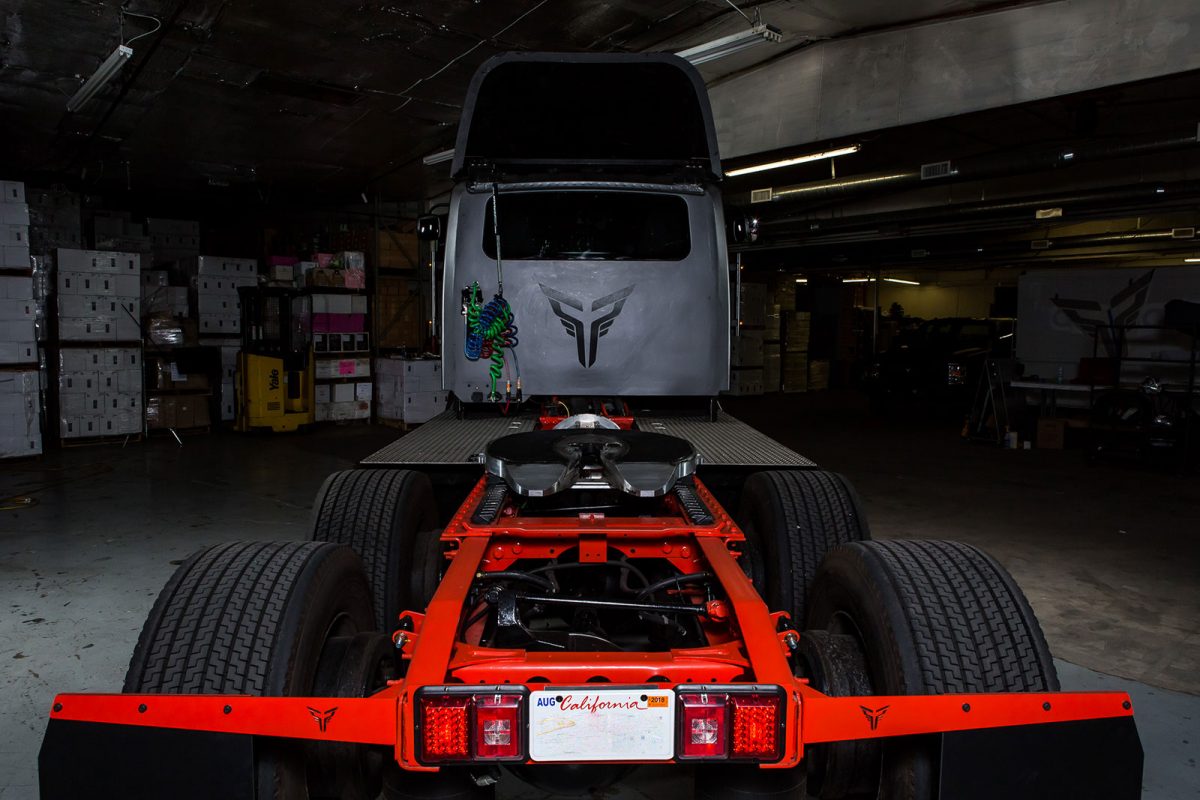 What makes Thor's product unique? What are they doing that Tesla or Nikola isn't doing?
Thor is not interested in disparaging other companies in this space, or are they necessarily trying to say what they're doing better so much as what they're doing differently. Indeed, the Thor team has great admiration for companies like Tesla and Nikola, who are both pursuing admirable goals for a future of transportation marked completely by electric and autonomous vehicles. What Thor is doing differently is going after a solution that is easily implementable now.
It begins with the battery design, which is different in its layout and cooling process to most electric batteries. These key engineering differences mean that Thor's battery is the most energy-dense on the market, so much so that it is competitive on a short-haul basis with diesel engines in terms of energy efficiency and cost. The engineering behind Thor's battery favors a practical approach; they have identified the engineering challenges that are major sticking points for electric trucks and tackled them with reasonable solutions that don't have to wait for the rest of the infrastructural and automotive world to catch up in order to be put into practice.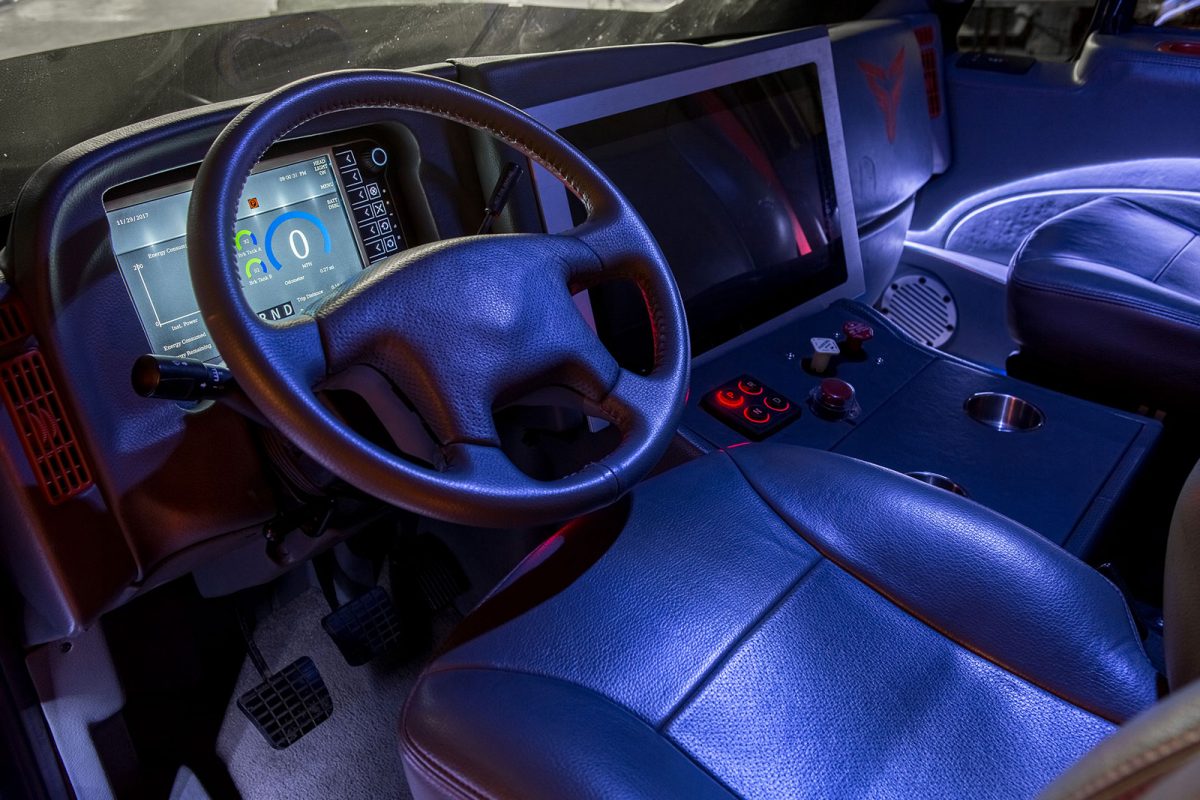 Why has Thor chosen not to seek out any funding as of yet?
Thor has its eyes on the long-term future of this space, and while they're excited to have a product that will be road-ready in the near term, they did not want to tie down their research, engineering, and production to unrealistic targets and sales goals. The ultimate goal is to develop symbiotic relationships with OEMs and fleet management firms to develop a kind of co-production relationship.
What are Thor's long-term plans in this space?
Thor's long-term and short-term goals are not too dissimilar: get more electric trucks on the road. While the first engineering challenge was the ET-One, they have their sights set on other trucking solutions, specifically for short-haul and day-trip delivery trucks (that travel under 300 miles a day). Ultimately, Thor hopes to be involved at every level of the automotive manufacturing and management process, from co-production with OEMs to fleet management solutions for shipping companies. The proven concept of a cost-effective, reliable electric truck is only the beginning. At each step of the process, Thor has shown that a DIY approach can help disrupt an industry and make it more efficient in the process.
 Who is Thor's leadership team?
How big is the Thor team?
How much funding has Thor secured so far?
None. Thor is completely (and intentionally) self-funded through Dakota's other company, Malibu Wine Safari and several real estate companies, all of which he's started and is CEO of.
ET-One Specifications
Range – 480kms (when fully loaded to 40 tons)
Battery – Lithium-ion cylindrical battery in a 2170 format (400-800 kWh, modular battery packs)
Max speed – 112 KPH
Torque range – Approx. 5,000lbs (with 2-speed gearing)
Price – Base model starts at $150K for a 160 KM range. There will be a 480 KM range priced at 250K.
Credit: Thor Trucks