The new Hyundai Kona Electric long-range, zero-emissions SUV has arrived in Australia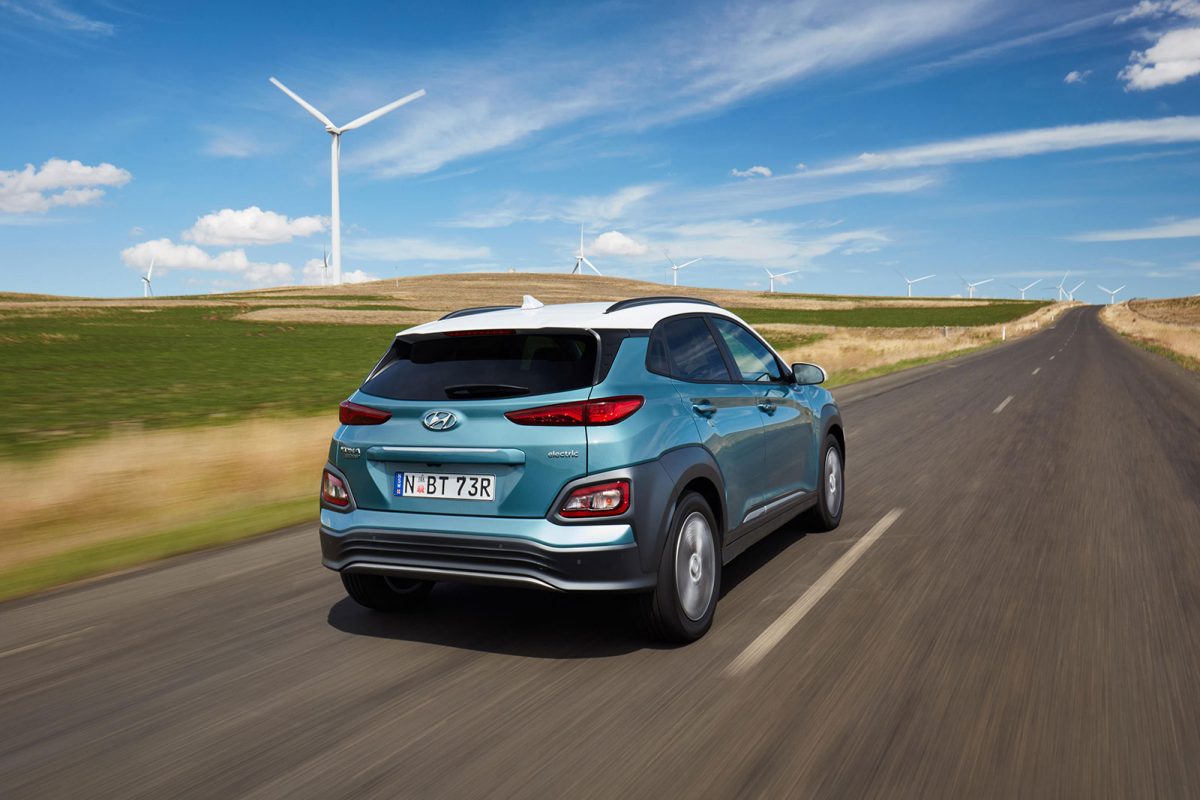 Hyundai's first all-electric SUV, the Kona Electric, has arrived in Australia and is now available from $59,990. The new Kona Electric features a powerful 150kW electric motor powertrain with the ability to travel up to 449 kilometres on a battery charge (WLTP), in a strikingly sporty SUV package.
Plugged into a 100kW DC fast-charger, Kona Electric can reach 80 percent battery charge in 54 minutes. In addition, the 7.2kW on-board charger allows battery recharging when plugged into a normal household socket, using the supplied In-Cable Control Box (ICCB).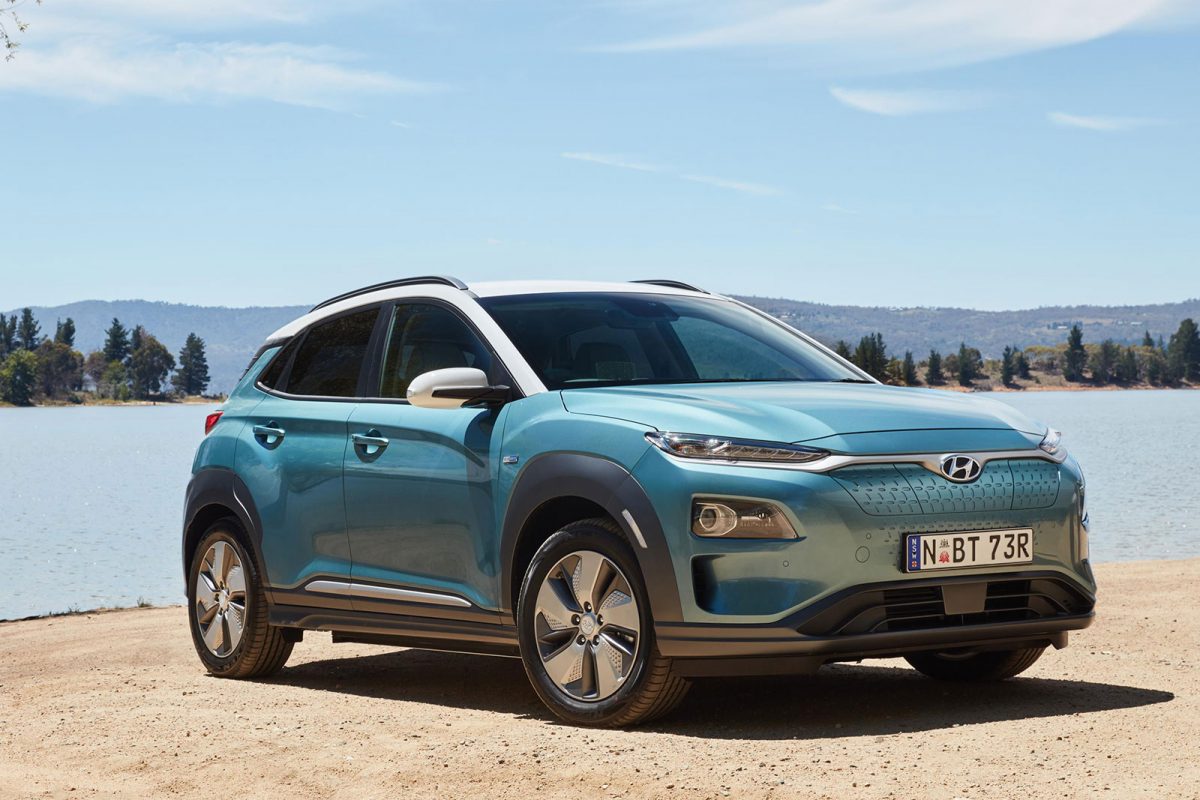 Kona Electric produces a near-instantaneous 395Nm from its electric motor, providing effortless and surprisingly sporty performance, with a 7.6-second 0-100km/h. Kona Electric is offered in Elite and Highlander model grades, each with the same high-output, long-range electric drivetrain. In addition to its advanced eco-friendly drivetrain, Kona Electric is generously equipped with Hyundai's SmartSense™ safety package as standard in both model grades.
The SmartSense™ package includes Forward Collision Avoidance Assist (FCA), Forward Collision Warning (FCW), Smart Cruise Control (SCC) with Stop & Go and Driver-Attention Warning (DAW). There are also Lane Keeping Assist (LKA) and Blind-Spot Collision Warning (BCW) systems, the latter including Rear Cross Traffic Collision Warning (RCCW
The Highlander model brings, in addition, a glass sunroof, Wireless (Qi standard) inductive smartphone charging, power-operated heated/ventilated front seats, and a heated steering wheel. There are also a head-up display (HUD), High Beam Assist (HBA), front park-assist systems as well as LED headlights and taillights, on the Highlander model.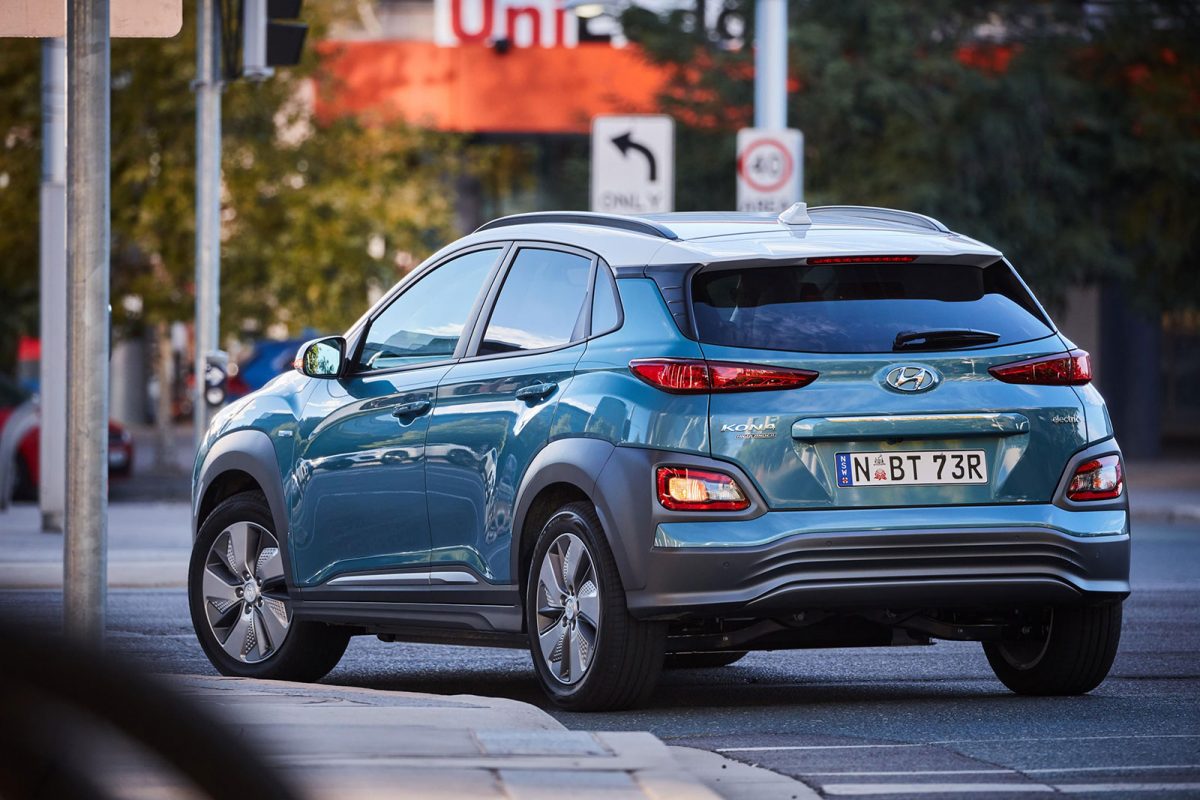 The Kona Electric is built around an immensely safe and rigid monocoque featuring the extensive use of high strength and ultra-high strength steel and produced using advanced manufacturing techniques. The Kona Electric benefits from a local chassis tune developed across a variety of uniquely challenging Australian urban and country roads, to deliver a quiet and comfortable ride to match the smooth electric drivetrain.
Unique styling elements differentiate Kona Electric from its conventionally powered counterpart, including the closed front grille design featuring an Intaglio pattern, unique wave-patterned rear bumper, redesigned rear lower lights and aero-styled 17-inch alloy wheels.
"We're excited to bring long-range, eco-friendly electrified driving within reach of everyone with the stylish Kona Electric small SUV," Hyundai Motor Company Australia CEO, JW Lee said. "It is Hyundai's intention to establish leadership for eco cars in Australia. We have demonstrated that with IONIQ and now Kona Electric, with the NEXO hydrogen-powered SUV to follow once suitable infrastructure is developed. Kona Electric's unique, fun styling, packaged with advanced standard safety and connectivity features make for a highly appealing and affordable zero-emissions package."
The New Kona Electric, as Hyundai's first electric small SUV, combines two booming vehicle types – the practical and appealing SUV, and the environmentally friendly, low-running-cost plug-in electric vehicle. The Kona Electric is born of the forward thinking that gave life to the world's first mass-produced hydrogen powered vehicle, the ix35 Fuel Cell, as well as the Hyundai IONIQ, which gives customers three different electric powertrain choices in one model – another world first.
In addition to alternative eco-friendly powertrain expertise, Hyundai has extensive experience in the popular SUV segment, dating back to the launch of the Santa Fe in 2001. The new Kona Electric boasts the design flair, lifestyle appeal and fun-to-drive elements of the petrol powered Kona, with zero-emissions battery electric propulsion.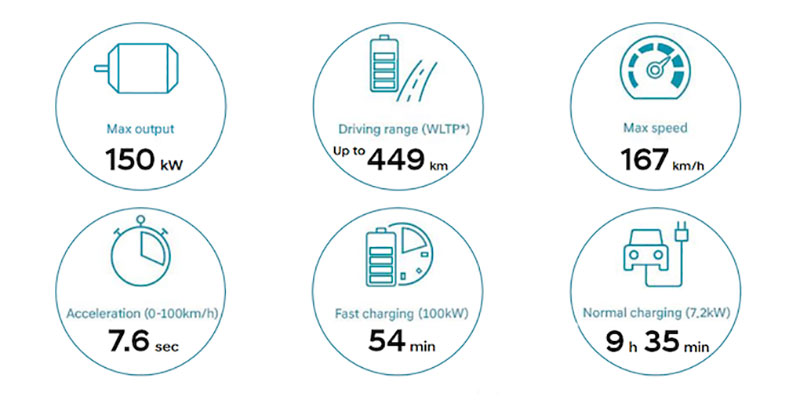 The new Kona Electric features a 64kWh lithium-ion polymer battery that provides a real world electric driving range of 449 kilometres (at an average energy consumption of 14.3 kWh/100km) under the WLTP test protocol. The electric motor delivers 150kW peak power – greater than any petrol Kona model – and can accelerate the sporty small SUV from rest to 100km/h in 7.6 seconds and on to a maximum speed of 167km/h. By the nature of a permanent magnet synchronous electric motor, the Kona Electric's 395Nm torque peak is delivered almost immediately when the accelerator is pressed, making driving effortless, as well as fun.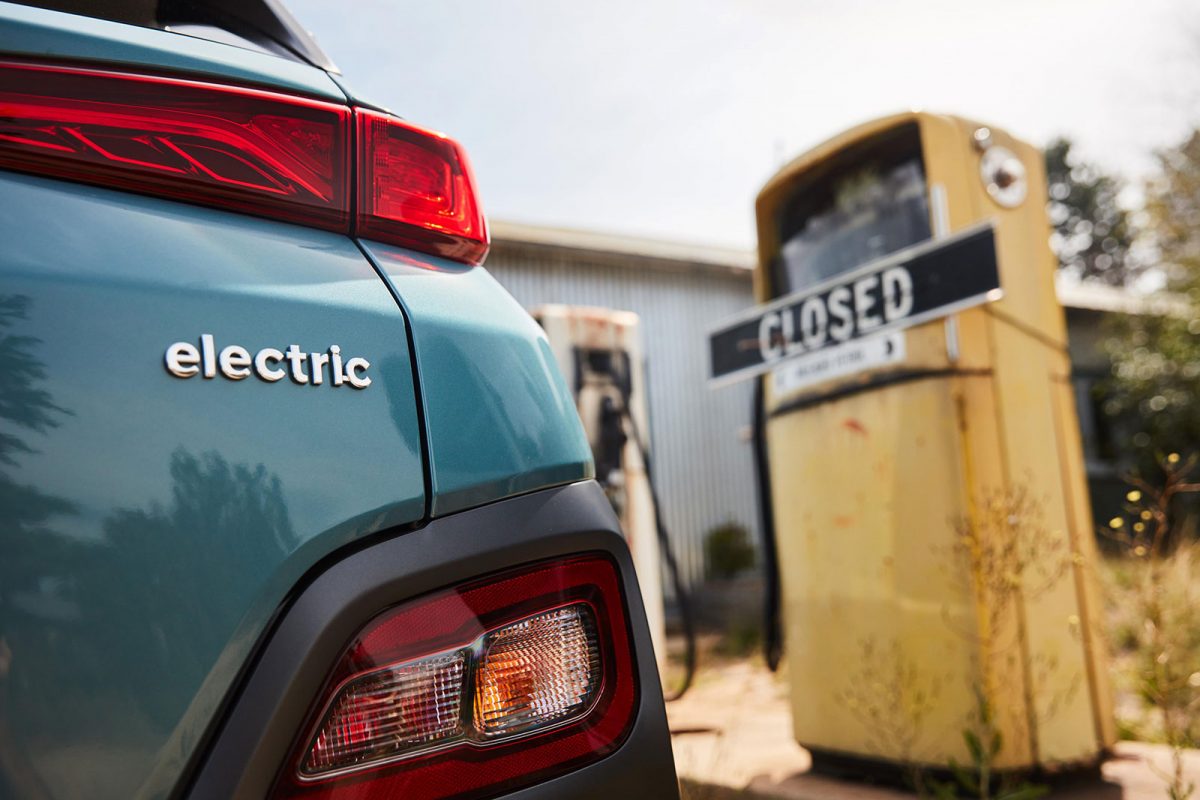 Charging the lithium-ion polymer battery to 80 percent takes 54 minutes using a 100-kW direct current (DC) fast charger, while a 50kW DC charger takes 75 minutes to 80 percent. Using the 7.2 kW on-board charger, charging with alternating current takes 9 hours 35 minutes when using the optional Hyundai home charger. There is also the option of charging the Kona Electric from a compatible household power socket using the ICCB-cable (in-cable control box) that comes with the vehicle.
The selection of drive modes is as easy as pressing a button, using the shift-by-wire system. The absence of a conventional transmission and the associated hump in the vehicle floor – along with the adoption of an electric park brake – frees storage space in the front compartment. The shift-by-wire module allows intuitive operation of the electric powertrain – the adjustable regenerative braking system lets the driver adjust the intensity of the regenerative braking using the shift paddles to permit maximum energy recuperation. With the left paddle held, the driver can even bring the Kona Electric to a full stop, without using the brake pedal. In addition, working with the front radar sensor, the smart regenerative braking system can control the vehicle speed and energy regeneration while driving in traffic.
Pricing
Elite $59,990
Highlander $64,490
Note: All prices are Manufacturer's List Price. Price excludes dealer delivery and on road costs.
Credit: Hyundai