NISMO announce a performance "hot hatch" concept Nissan LEAF EV to debut at the Tokyo Motor Show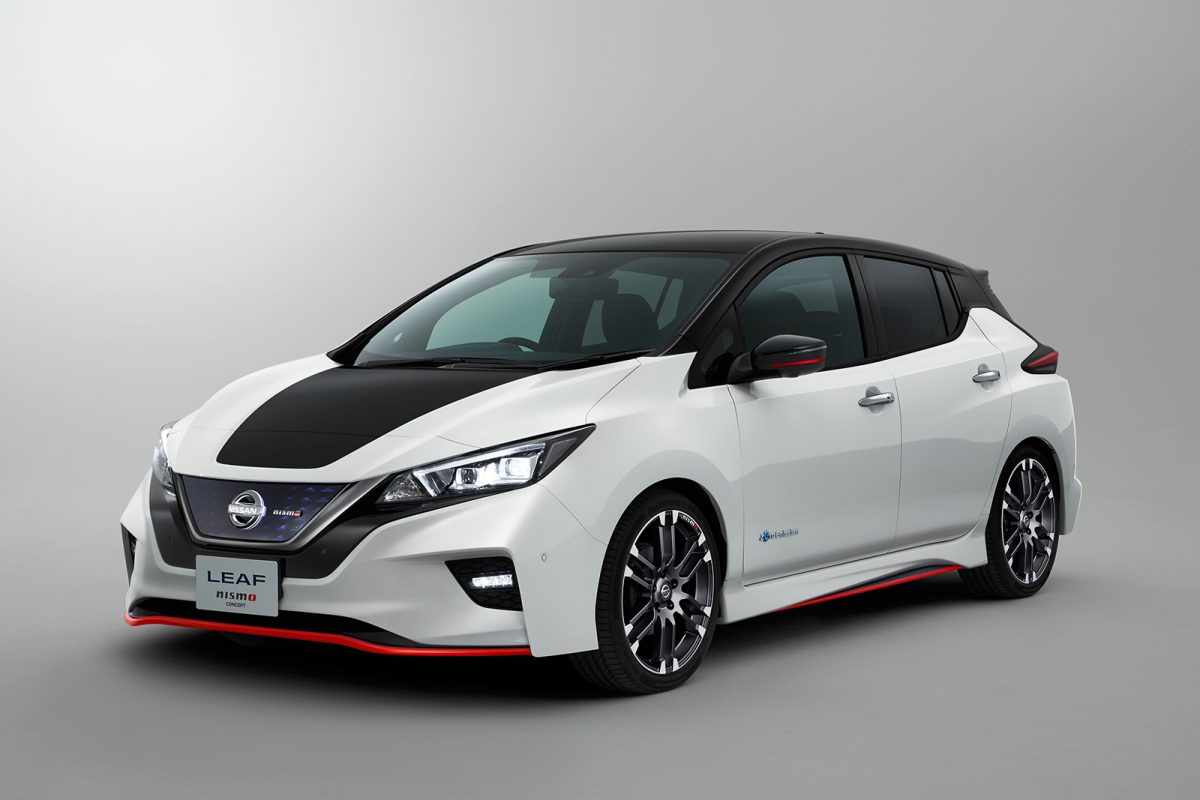 NISMO, the in-house tuning, motorsports and performance division of Nissan, have released details of their performance concept of the new Nissan LEAF.
Due to be officially unveiled at the Tokyo Motor Show later this month, the NISMO Concept LEAF has a sporty new exterior design. The application of NISMO racing technology to the car's body results in enhanced aerodynamic performance and less lift, without sacrificing the LEAF's excellent drag coefficient. The black interior features NISMO's signature red accents, creating an exciting, high-performance feel.
On the road, the LEAF NISMO Concept apparently offers a truly exciting drive thanks to a sport-tuned suspension and high-performance tires, not to mention a custom-tuned computer that delivers instant acceleration at all speeds. The LEAF NISMO Concept really looks the part of a "hot hatch" plus it combines the environmentally friendly character of an electric car with the exciting driving experience that's always been a hallmark of the NISMO brand.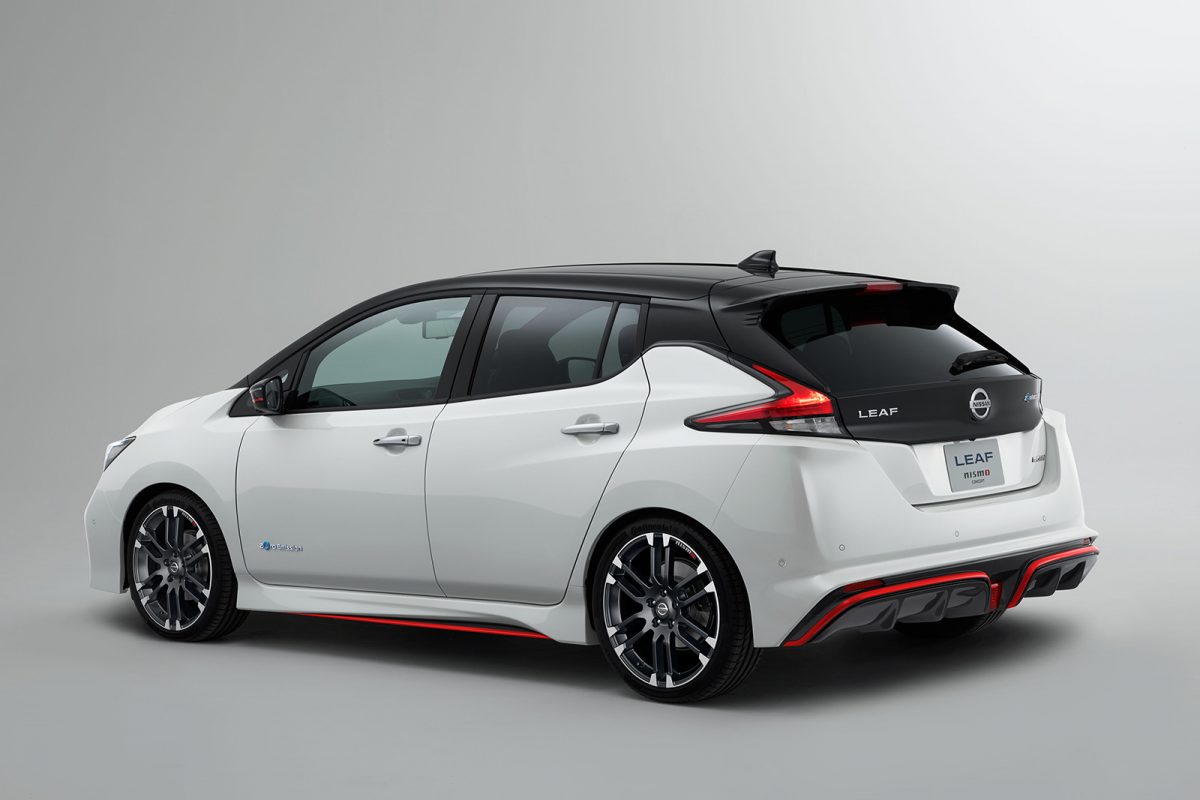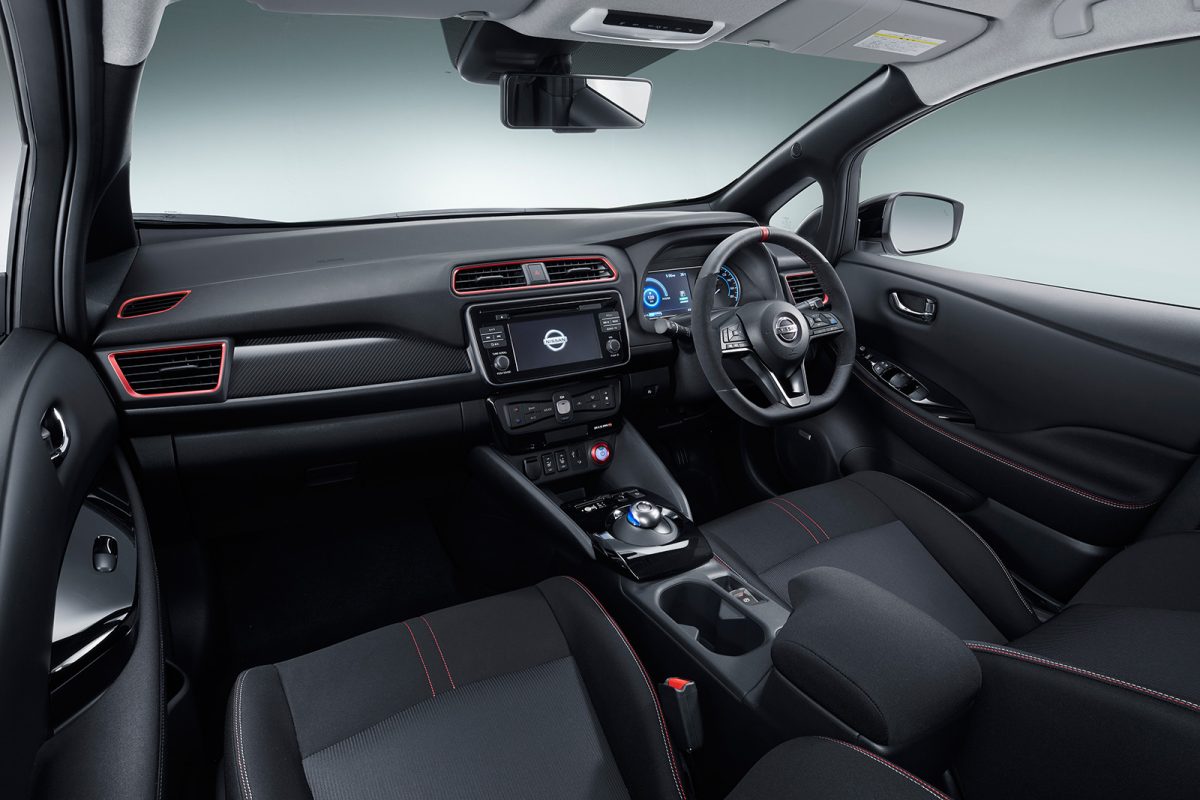 Photos: Nissan Motor Co