Tesla Model S
Performance and safety refined.  The Tesla Model S was designed from the ground up to be the safest, most exhilarating sedan on the road. With unparalleled performance delivered through Tesla's unique, all-electric powertrain, Model S accelerates from 0 to 100 kph in as little as 2.7 seconds. Model S also comes with Autopilot capabilities designed to make your highway driving not only safer, but stress free. It is available in rear wheel drive and all wheel drive versions.
The Dual Motor Model S is a major improvement on conventional all-wheel drive systems. With two motors, one in the front and one in the rear, Model S digitally and independently controls torque to the front and rear wheels. The result is unparalleled traction control in all conditions.
The Tesla Model S Performance comes standard with All-Wheel Drive Dual Motor, pairing the high performance rear motor with a high efficiency front motor to achieve supercar acceleration, from zero to 100 km/h in 2.7 seconds
Tesla has recently added a new battery option to its car range. The Model S 100D offers an EPA-rated range of 335 miles on a full charge, making it, according to Autoblog, the longest-range consumer electric vehicle in the world.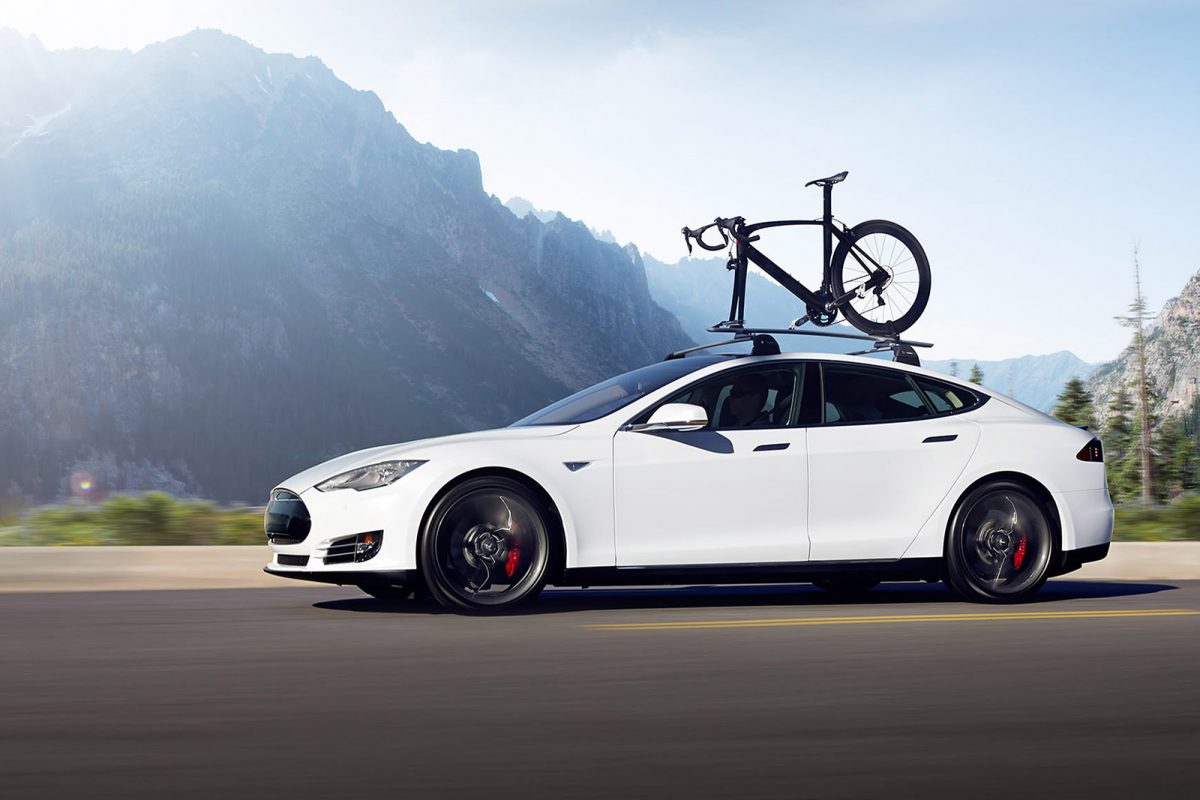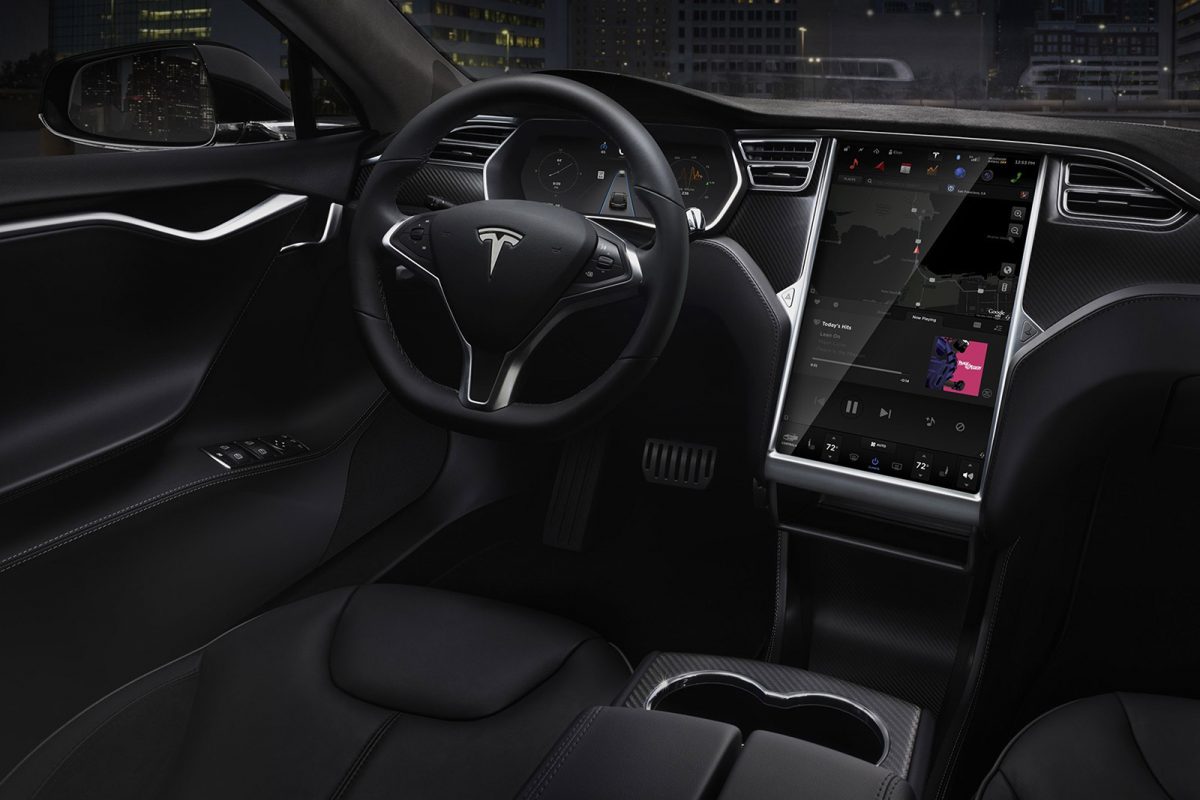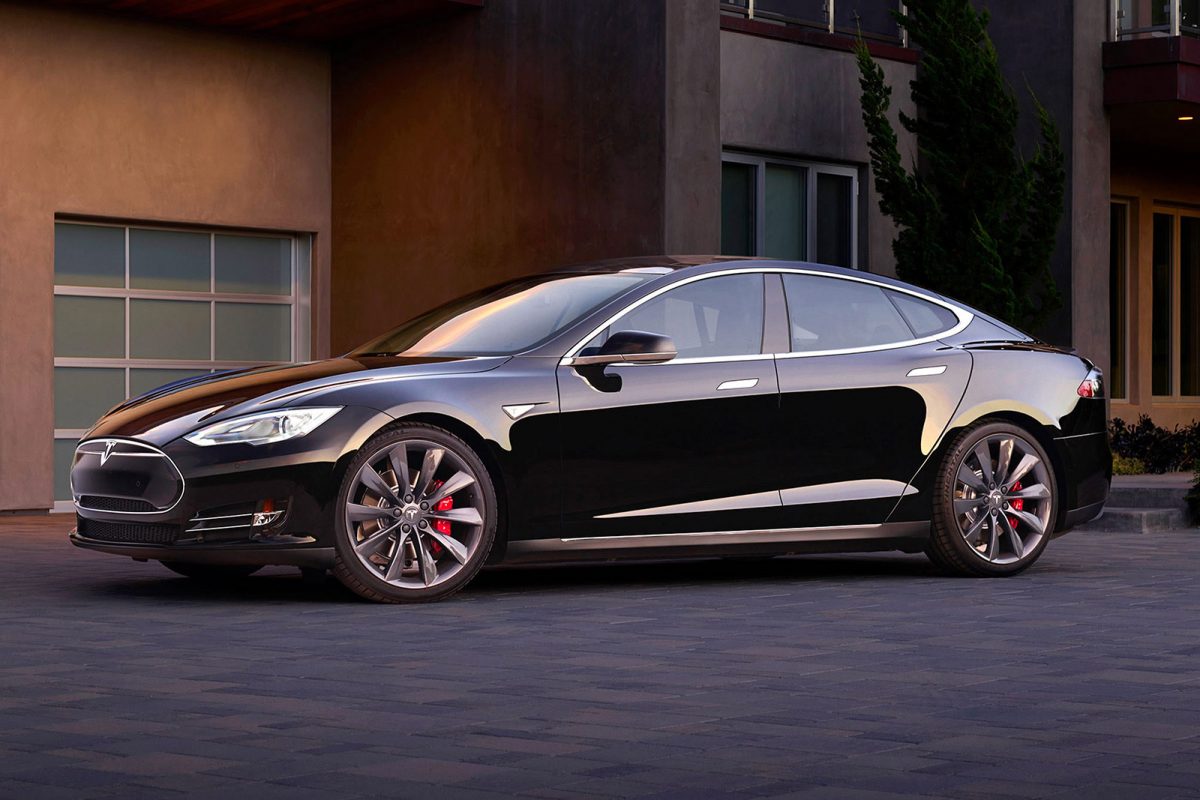 Tesla Model X
Tesla Model X is the safest, quickest and most capable sport utility vehicle in history. It blends performance and utility with unique features including the falcon wing doors, canopy glass, and seven-seat configuration. Built on the Tesla platform, the battery's location on the floor gives Model X an extremely low center of gravity, reducing the risk of rollover common in SUVs. Along with standard active safety features, crash tests indicate that Model X will receive a 5-star safety rating in all categories, the first SUV ever to do so.
The Tesla Model X Falcon Wing doors offer unprecedented convenience, entry, and maneuverability. With less space needed to open than the sliding door of a minivan, the double hinged doors make loading a child in the backseat in tight parking spaces simple.
Three rows of seats, a front and rear trunk, room under the second row seats, side pockets and a blind holster for your iPhone, big or little, there's a place to store it in Model X. For even heavier cargo, Model X is the first electric vehicle with a 5,000 lb. towing capacity.
Model X hits 0-60 mph in a staggering 3.2 seconds getting to a top speed of 155 mph, all while producing zero emissions. With an active spoiler that automatically adjusts for maximum efficiency, Model X has the lowest drag coefficient of any SUV.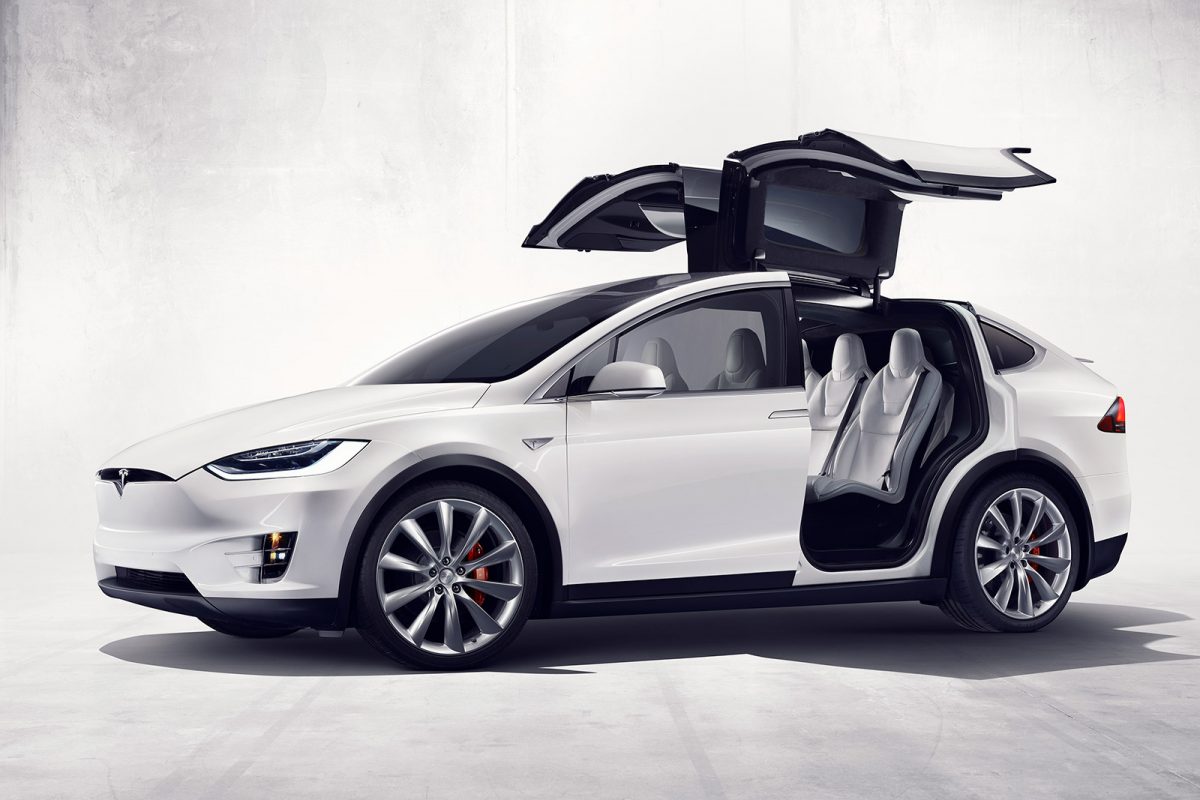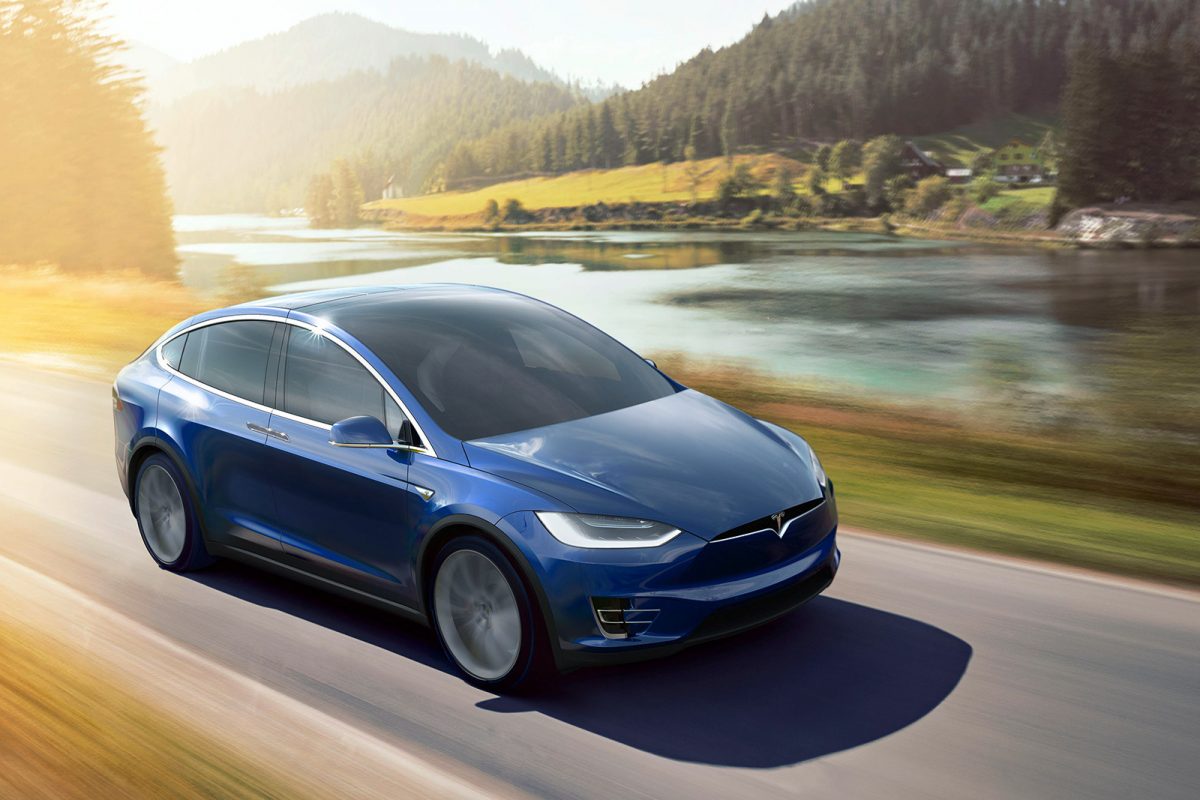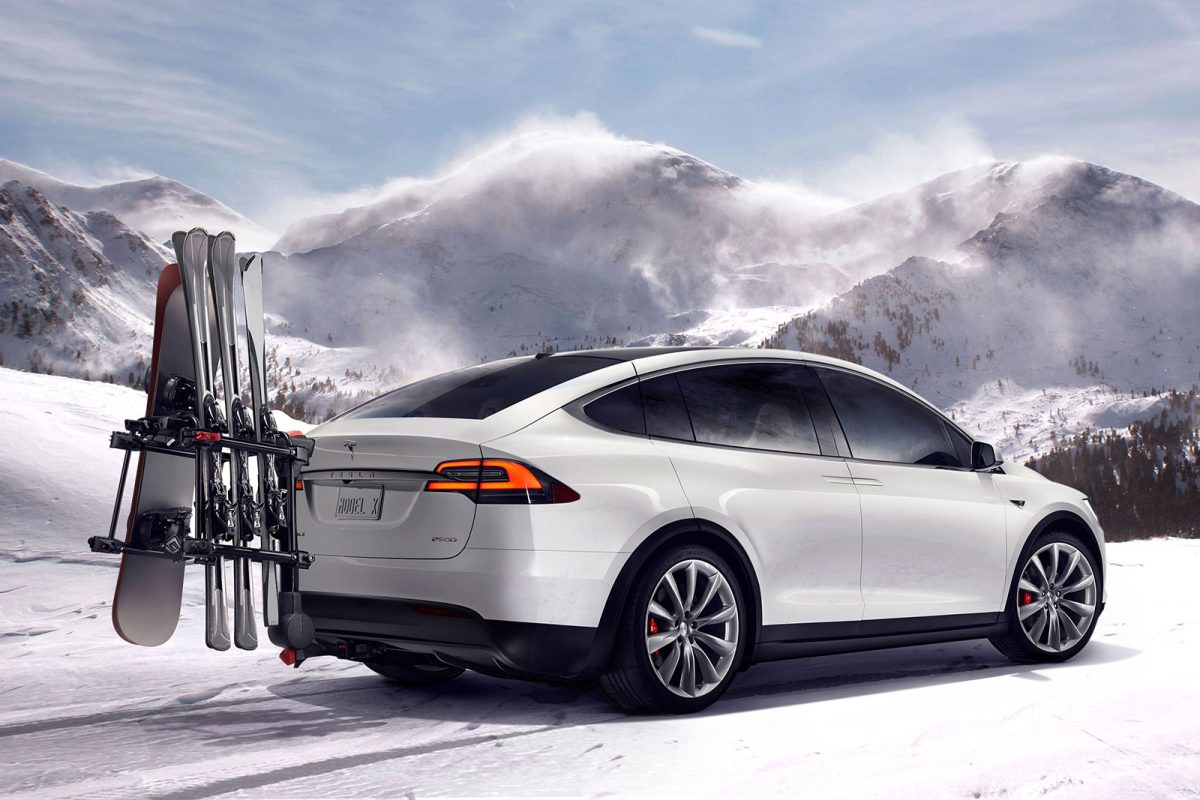 Tesla Model 3 - Coming Soon
Model 3 is the next logical step of Tesla's "secret master plan" and mission to accelerate the world's transition to sustainable energy.
Like every Tesla, Model 3 is engineered to combine range, performance, safety and utility. Smart design maximizes interior space, to comfortably fit 5 adults and all of their gear.
Tesla makes fast cars, Model 3 is no exception. The high efficiency electric motor provides zero to 60 mph acceleration in less than six seconds. And when equipped with electric all-wheel drive, Model 3 provides safe and dependable traction in all conditions.
Designed with safety as a priority, Model 3 should be the safest car in its class once testing completes. This, combined with over 200 miles of range while starting at $35,000USD before fees, makes Model 3 an extraordinary mid-size sedan.
Model 3 production is scheduled to begin in mid 2017. At this time, the delivery estimate for new reservations is mid 2018 or later, depending on country of delivery.