The first Tesla Model 3 cars are delivered to their new owners at gala event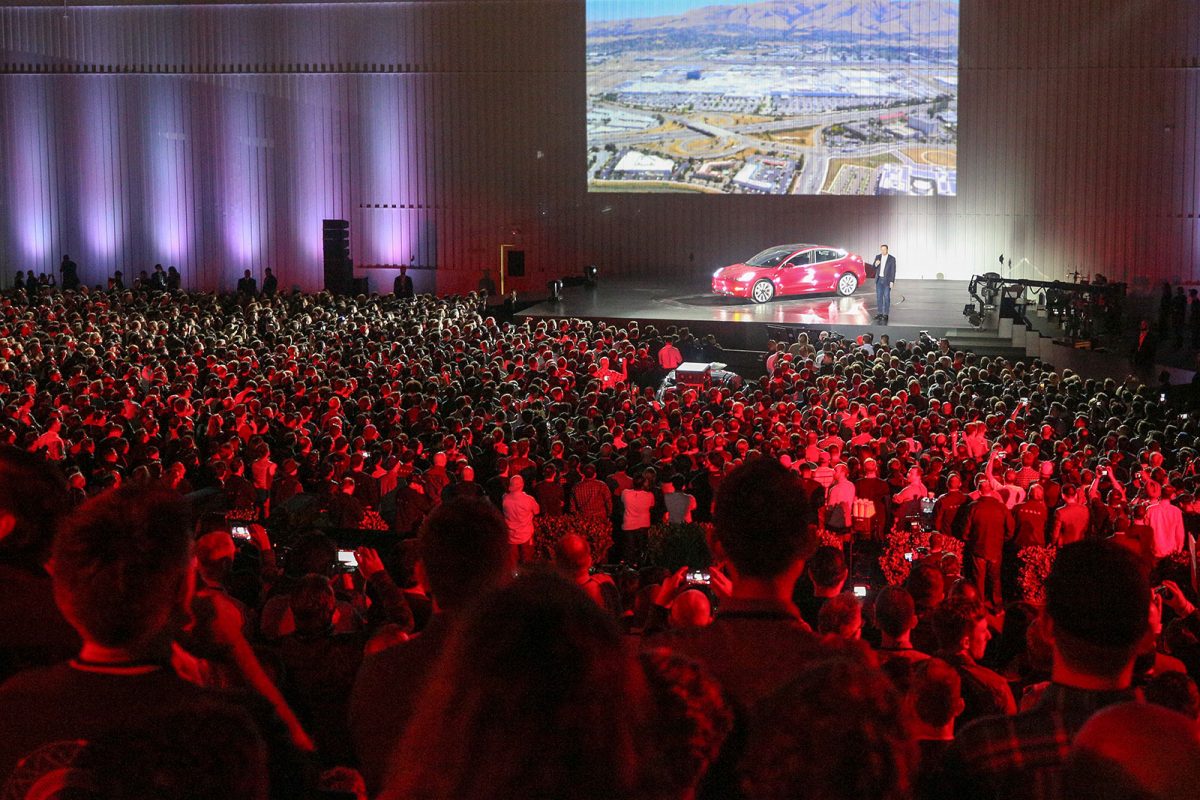 A hugely important event for Elon Musk and Tesla was held on Friday Night. The first 30 owners were handed the keys of their new Tesla Model 3 cars. The signifies a big moment in Tesla switching from a niche luxury car maker to a mass market manufacturer.
The new car is priced from $35,000 US which makes it Teslas most affordable car by far. But don't let the relative low price fool you, the Model 3 will still go from 0 to 100 kilometers per hour in 5.6 seconds and has a top speed of 200kmh! It is also built to accept Teslas self-driving capability when it becomes available.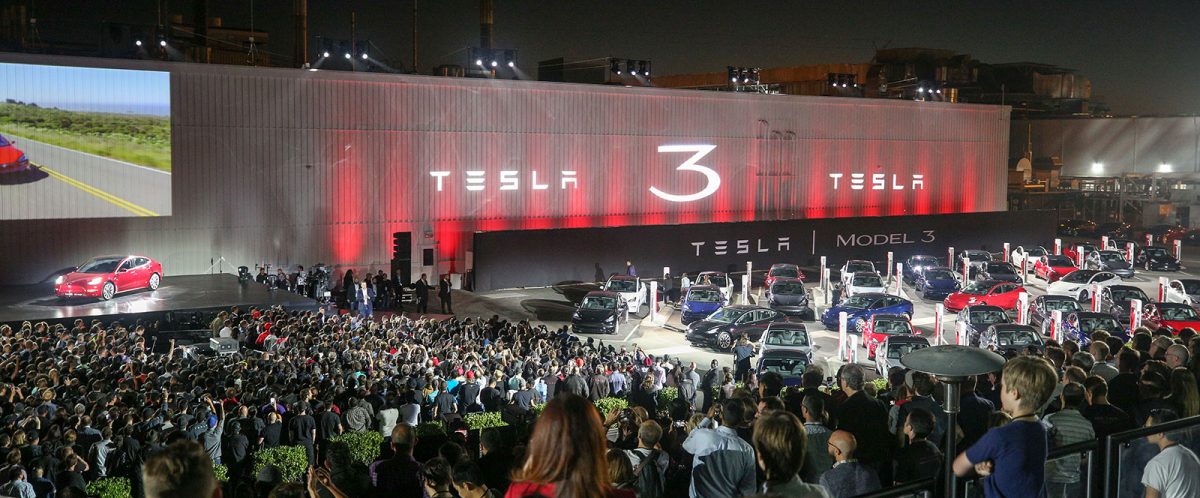 In an almost evangelical setting, in front of hundreds of people at the Tesla factory in Fremont, California, Elon Musk spoke primarily about the design and safety aspects of the Model 3. He also did not mince words when he came to talk about how difficult it is to produce a "mass market" vehicle. "Frankly, we're going to be in production hell for at least six months, maybe longer." he told the crowd.
With only 50 cars made so far they expect another 100 in August before production ramps up considerably. If all goes according to plan they want to have produced 20,000 Model 3's by December. Unfortunately because of the existing demand this means if you pay a deposit now you will have to wait until the the end of 2018 to get one.