The Tesla Model 3 is finally on sale in Australia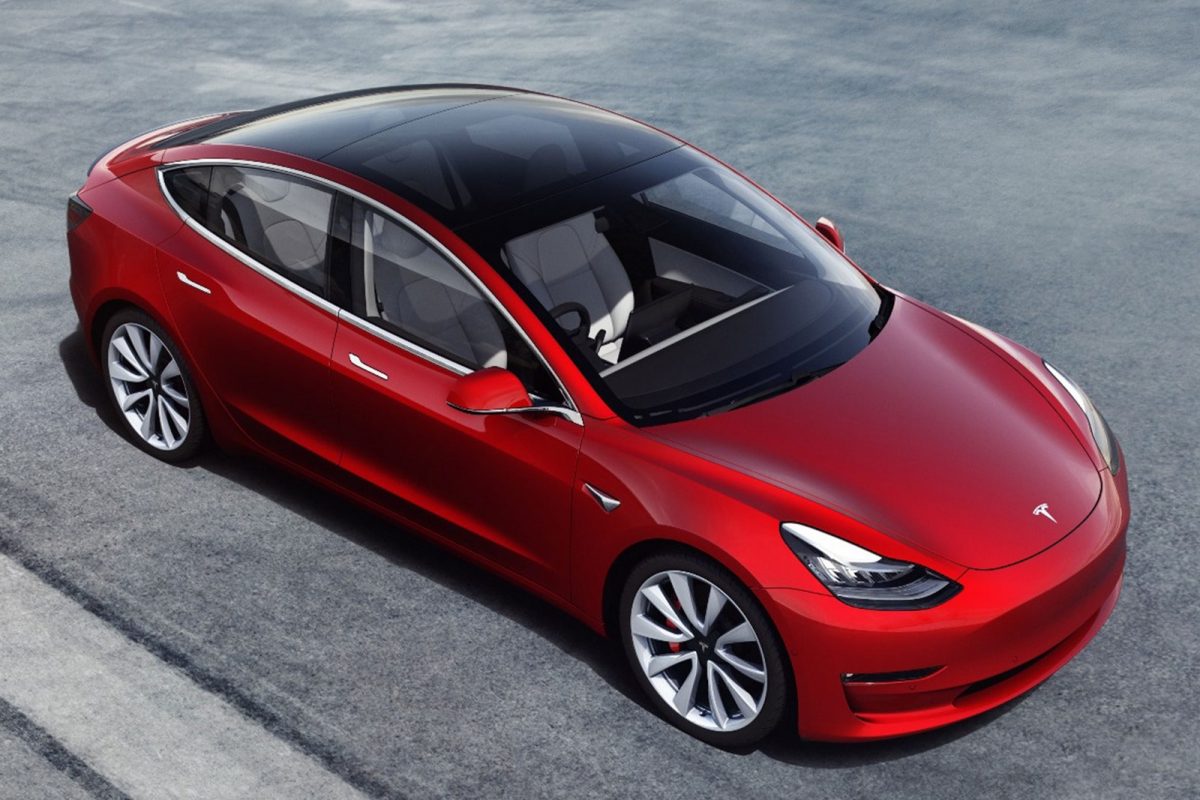 The all-electric Tesla Model 3 is now available to order online in Australia. The drive-away price for the lowest cost version is $66,000 (excluding on-road costs and delivery fee). But this will still give you 0-100km/h in just 5.6 seconds and a range of 460km (est NEDC rating)
The online configurator for the Tesla Model 3 is available for both reservation holders and the general public. It is expected that customers will be seen driving the Model 3's around Australia in August.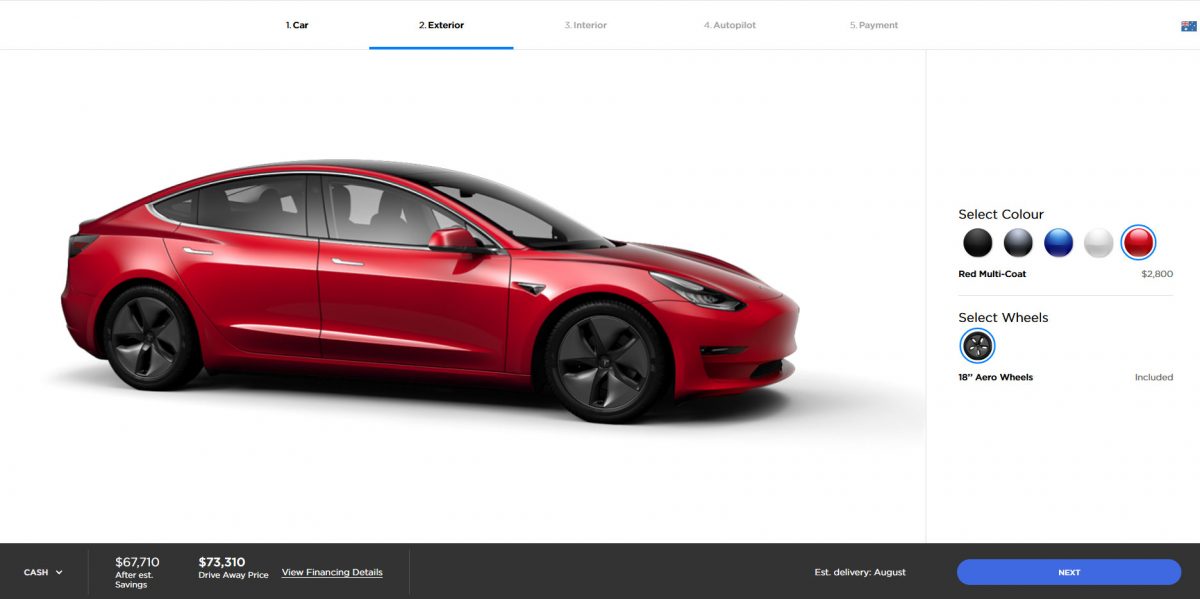 Model 3 specifications:
Model 3 is Tesla's smaller, simpler, more affordable car. Designed and built as the world's first mass-market electric vehicle, it is a critical step in Tesla's mission to accelerate the world's transition to sustainable energy. Model 3 combines industry-leading powertrain efficiency, aerodynamics and chassis technology to deliver the longest range of any comparable electric sedan. Model 3's powertrain technology has been designed for ultra-high endurance, and Tesla has proven its technology over more than 10 billion miles of real-world driving across its global fleet of vehicles.
Model 3 recently achieved the lowest probability of injury in any car ever tested by the U.S. National Highway Traffic Safety Administration (NTHSA), and it is designed to be the safest car in its class. Every car comes with active safety features standard, including Automatic Emergency Braking, Forward Collision Warning and Side Collision Warning.
Model 3, as with other Teslas, will continue to receive over-the-air software updates which add new features and enhance functionality over time. Model 3 now comes with Autopilot included, which under active driver supervision, enables your car to steer, accelerate and brake for other vehicles and pedestrians within its lane. Model 3 Standard Range Plus includes 12-way power adjustable heated front seats, premium seat material and trim, upgraded audio – immersive sound, standard maps & navigation, LED fog lamps, centre console with storage, 4 USB ports and docking for 2 smartphones.
Customers who order Model 3 Performance receive the Premium Interior package. This includes satellite-view maps with live traffic visualisation and navigation, premium audio- 14 speakers, in-car internet streaming music & media. In addition to the 12-way power adjustable front and rear heated seats, LED fog lamps, centre console with storage, 4 USB ports and docking for 2 smartphones and location aware automatic garage door opener. All Model 3 vehicles also come standard with auto dimming, power folding, heated side mirrors, music and media over Bluetooth and custom driver profiles.
All Model 3 customers have access to our global charging network, reserved specifically for Tesla owners; there are 27 Supercharger and over 600 Destination charging locations across Australia and with more coming shortly.
Model 3 Performance: 
Model 3 Performance is the quickest car in its class, capable of achieving 0-100km/h in 3.4 seconds. It has a near perfect 50/50 weight distribution and comes with 560 kilometres of NEDC rated range and has Dual-Motor All-Wheel Drive for enhanced performance and traction in any weather. Model 3 Performance Upgrade includes a top speed of 261km/h, a carbon fibre spoiler, 20" performance wheels, and aluminium alloy pedals for maximum handling, improved stability, red brake calipers and the exclusive feature, Track Mode.